Marijuana Stock In Todays Stock Market
Today the market is rallying around vaccine news and marijuana stocks to buy are seeing higher market value. In reality, this year has been monumental for the cannabis industry and investors are looking for the best cannabis stock for 2021. In general, the elections were a huge victory for drug reform and the cannabis industry. Despite this year's pandemic the U.S. cannabis industries top companies like Trulieve Cannabis (TCNNF Stock Report), Curaleaf Holdings (CURLF Stock Report), and Green Thumb Industries (GTBIF Stock Report) have all managed to report strong earnings for Q3 of 2020. Because of this pot stocks are trading higher in the market with some reaching their YTD highs during November.
[Read More]
In reality, the cannabis industry represents a chance for investors to get into a sector that is still fairly young. Considering the legal marijuana industry began to take form this decade and is now accepted for medicinal and recreational use. In reality, it could have growth potential for the next five years. In fact, many analysts are currently predicting the U.S sector could more than double in that time frame. To emphasize, the U.S could see cannabis sales of $34 billion by 2025. So which marijuana stock to buy are the best investments? Generally, there are a variety of companies to choose from that deal with different areas of the cannabis industry.
Cannabis Companies In The Marijuana Sector
In case you're not familiar with the different areas in the marijuana sector it's usually broken down into 3 sections. First, you have your pure-play marijuana companies. In essence, these are companies whose business is directly related to the cannabis plant in some form. In fact, these companies are usually vertically integrated and are charged with handling cannabis from seed to sale. Second, you have your ancillary marijuana companies that provide direct support to the cannabis industry. Generally, these are companies that provide some form of service to advance the cannabis industry along. And third, you have your extraction marijuana companies. Now, these companies produce cannabis-derived products whether it be for medicinal or recreational adult use.
Regardless of which area of the cannabis industry you choose to invest in, each area has a multitude of different companies. One thing to consider before investing in cannabis is the history of stock volatility in the marijuana sector. For instance, most pure-play marijuana stocks are known for having the highest rate of volatility in the sector. On the other hand, they are also known for having the largest gains in the market. While ancillary marijuana stocks could be less volatile, they are sometimes slower to produce gains for your investment. The same goes for ESP or extraction cannabis plays.  With this in mind let's take a look at 2 pot stocks to watch heading into 2021.
Cannabis Stock To Watch With Growth Potential: Acreage Holdings, Inc.
Acreage Holdings, Inc. (ACRHF Stock Report) is a multi-state operator of cannabis cultivation and retailing facilities in the U.S. The companies national retail store The Botanist carries Acreage's wide variety of cannabis products some national, some regional like the award-winning Botanist brand and Tweed brand. Acreage has been working on building a consumer-focused brand experience that has growth potential in the U.S. cannabis industry. Currently, the company has 28 operational dispensaries across 15 states. In addition, Acreage has 24 cultivation and processing facilities that equal to 500,000 sq feet of production space.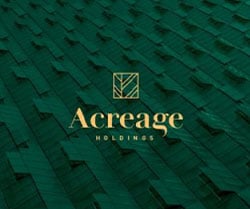 Earlier in the month, the company reported 3rd quarter 2020 earnings of $31.7 million a 42% increase compared to the same period in 2019. The company also saw growth in same-store sales of 36% making it the 7th consecutive quarter of double-digit store sales comparison. Although Acreage has shown continued improvement it shows an adjusted EBITDA loss of $6.9 million an improvement from the $11.7 million loss in Q3 of 2019.
ACRHF stock is up over 6% in today's trading with a stock price of $3.56 a share. Recently analysts have given ACRHF stock a five-year long-term estimate of $15.696 a share. Which would be about a 466% increase from current levels. Given the type of potential gains, the stock could have in the future ACRHF stock is cannabis stock to add to your watchlist for 2021.
Cannabis Stock To Watch With Growth Potential: OrganiGram Holdings Inc.
OrganiGram Holdings Inc. (OGI Stock Report) is a leading producer of cannabis and cannabis-derived products focused on high-quality in-door grown cannabis for patients and recreational adult use. The company is based in Canada and is developing its international business partnerships to extend its global footprint. Recently, the company announced the launch of Edison Re:Mix dissolvable cannabis powder which offers consumers a highly customizable cannabis beverage experience. As a matter of fact, estimates suggest the Canadian cannabis beverage market represents a $467 million future opportunity. In addition, Organigram 3rd quarter of fiscal 2020 net revenue was $18 million when comparing to $24.8 million in Q3 2019. In detail, this is 27% less and has a lot to do with prevailing market conditions. Also for Organigram"s 4th quarter  2020 earnings the company expects revenue of $15.25 million up 24.1% from the same quarter a year ago.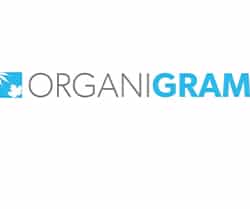 [Read More]
OGI stock is up over 8% in the market today currently trading at $1.21 a share. Although this is down from the stocks YTD high of $3.64 back in January if Organigram meets its earnings expectancy for the 4th quarter it could bring the stock higher. Recently analysts have given OGI stock a median price target of $2.29 which is over 100% from its current stock price. With this in mind, OGi stock is a Canadian cannabis stock to watch in 2021.
---
MAPH Enterprises, LLC | (305) 414-0128 | 1501 Venera Ave, Coral Gables, FL 33146 | new@marijuanastocks.com