Are Investors Watching These Marijuana Stocks
For the month of November, most marijuana stocks have picked up momentum. With marijuana stocks like Harvest Health & Recreation Inc. (HRVSF Stock Report) and Cresco Labs Inc. (CRLBF Stock Report) reaching new YTD highs. As well this momentum is partly due to a combination of factors. For one the increased demand for cannabis has played a big part. The second factor would be the volatility Covid 19 has had on cannabis stocks. In addition to that most marijuana stocks have reported strong Q3 results. Which has had a positive impact on the cannabis market.
[Read More]
Another factor is how the election caused a lot of ups and downs for the cannabis industry. This recent presidential election has people waiting for our new Vice President-elect to make good on their promise. Which to have nationwide cannabis reform. With nationwide legalization on the horizon, the exponential growth of the industry may grow at a faster rate. In my opinion, this may cause a great uptick in the market for marijuana stocks in 2021. So with many marijuana companies preparing for the new year let's discuss 2 potential marijuana stocks to buy in 2021.
Marijuana Stocks To Watch In 2021
Jushi Holdings Inc. (JUSHF Stock Report)
Planet 13 Holdings Inc. (PLNHF Stock Report)
Top Marijuana Stocks To Buy Or Sell: Jushi Holdings Inc. (JUSHF)
Jushi Holdings Inc. is an interesting cannabis stock to watch for 2021.
This cannabis company is positioning itself to be an industry leader. From November 12th to 20th JUSHF stock is up 25%. Gains like this usually are signs of more momentum to follow. Currently, the company has plans to be a dominant player in Philadelphia's cannabis market. Recently Jushi announced they have plans to expand the size of its grower-processor facility. This expansion will go from approximately 90,000 sq. ft. to over 160,000 sq. ft. The company preparing to invest close to $50 million into this expansion. If this project is proven to be successful it can create over 100 new employment opportunities.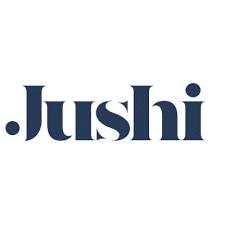 "The medical cannabis market in Pennsylvania is rapidly growing and with our products in high-demand, this investment will significantly expand our cultivation capacity and market share," said Jim Cacioppo, Chief Executive Officer, Chairman, and Founder of Jushi. "
Mr. Cacioppo concluded, "We are very excited by the opportunity ahead of us in Pennsylvania, and as one of the fastest growing jobs sectors in the U.S., Jushi and its subsidiaries look forward to bringing additional new local jobs and tax dollars to the region and further investing in Scranton's economy and community."
With being a vertically integrated, multi-state cannabis operator moves like this show great promise. Especially with the increased demand for cannabis across the U.S. With moves like these 2021 may be the year for this marijuana stock watch.
Top Marijuana Stocks To Buy Or Sell: Planet 13 Holdings Inc. (PLNHF)
Ever since Planet 13 Holdings Inc first entered the industry they've hit the ground running. The company is well known for its cannabis superstores. And if you've ever visited one of their Nevada locations you will immediately know why it's called a superstore. Planet 13 is a vertically integrated marijuana company. To clarify this means everything from seed to sale is done so under one roof. This is what makes their aptly titles superstore so unique. The company has everything from a cultivation room to testing labs. They even offer interactive entertainment along with a place to grab some food.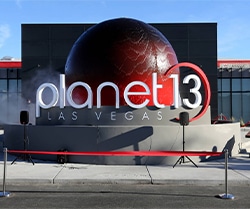 In recent news, the company announced the reopening of the Medizin dispensary which closed down Back in 2018. This was due to transferring the license to the Planet 13 SuperStore located next to the Las Vegas Strip. And with Medizin dispensary back in business, more consumers can enjoy quality cannabis.
Planet 13 will host a conference call on November 24th to discuss its Q3 report.in October, the company reported having solid revenue. With its third continuous month of revenue of over $7.5 million. This a good look for the company as things progress further with Planet 13.  2021 is looking good for this top marijuana stock to watch.
What The Future Holds For Top Marijuana Stocks
As it stands most of the top marijuana stocks are showing great promise. With more cannabis companies due to report earnings more momentum may find its way into the market. As most cannabis stocks grow alongside the industry there is a lot of potential heading into the new year. So for those who have not found their cannabis stock to buy now is a great time to do so. Always remember to do your research and watch the market for any changes. As well take your time when building your investment portfolio. And remember no risk no reward and only invest what you have to lose. In conclusion, 2021 is looking good for marijuana stocks overall.
---
MAPH Enterprises, LLC | (305) 414-0128 | 1501 Venera Ave, Coral Gables, FL 33146 | new@marijuanastocks.com