Growth In The Cannabis Industry In 2021
Are you looking for ways to invest in marijuana stocks long-term? In the U.S. the cannabis industry has been growing at a rapid pace with more states legalizing cannabis. In April Virginia and New Mexico joined the other states that have legalized marijuana in the U.S. On the federal level cannabis reform is looking like it could be realized sometime this year. As more things fall into place for the cannabis market the next five years could see substantial growth for the industry.
At the present time, analysts estimate the global cannabis market could see sales of $55.9 billion by 2026. In reality, this is a compound annual growth rate of more than 17%. For investors buying the best marijuana stocks to invest in could yield significant gains for the next few years. As it stands there are many different areas in the cannabis market that could experience substantial growth as the industry develops.
One area that has been showing significant gains in revenue and market value are ancillary cannabis stocks. Ancillary cannabis companies are companies that help the cannabis industry progress but do not touch the actual cannabis plant. In 2020 these types of companies have seen tremendous upside in the market. In addition, they have shown substantial revenue growth during this period. As the cannabis market continues to expand these companies have been growing their footprint in the U.S.
Some Particulars To Know About Top Cannabis Stocks
Before investing in the cannabis sector there are a few important things to know about marijuana stocks. For one top marijuana stocks are known for being some of the more volatile stocks in the market. Because of this volatility, it could be difficult to invest in the cannabis market for the long term. In reality, thus far ancillary cannabis stocks have shown less market volatility and could be better candidates for long-term investing.
Another important factor that is currently occurring is rapid growth in the demand for cannabis. In essence, this means cannabis companies will need to produce more cannabis in the future. As a need for more cannabis increases companies that provide and facilitate the equipment needed to produce and grow marijuana will also see an increase in sales. For the purpose of researching some of these top suppliers, we can begin to look at leading companies in the market.
Currently growing cannabis using hydroponic methods is in any case is preferred by the current cannabis market. Also using specific lighting, fertilizers and soils can significantly increase the quality of the cannabis a grower produces. In 2021 these companies are well established and could see significant growth alongside the cannabis industry. With this in mind let's take a look at 2 are the best marijuana stocks to invest in that will help the cannabis industry grow in the future.
Read More
Marijuana Stocks To Watch:
The Scotts Miracle-Gro Company (NYSE: SMG)
Hydrofarm Holdings Group, Inc. (NASDAQ: HYFM)
The Scotts Miracle-Gro Company
The Scotts Miracle-Gro Company is a leading provider of branded consumer lawn and gardening products globally. At the current time, the company is represented in the cannabis industry through its wholly-owned subsidiary Hawthorne Gardening. Currently, Hawthorne is a leader in providing hydroponic and indoor growing equipment for the cannabis market.  In recent financials, Scotts released show a strong performance from Hawthorne Gardening. Specifically, Scotts announced record Q1 fiscal 2021 results with U.S. consumer sales up 147%. Additionally, Hawthorne's net sales are up 71% from the previous year to $309.4 million.  During this time period, Hawthorne's segment shows their profits rose 223% year over year to $40.4 million.
On April 13th Scotts updated its outlook for fiscal 2021 and now expects sales growth in its U.S. consumer segment fiscal 2021 earnings. This is an increase from its previous sales guidance which was flat to a -5% decrease in sales. Also, important the Hawthorne segment is expected to see sales growth of 20-30%. For long-term investors, the company provides an incentive for shareholders, Scott's has an annual dividend of $2.48 per share with a dividend yield of 1.03%.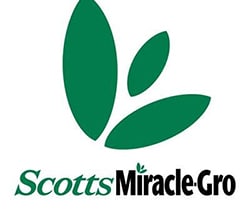 SMG stock is up 20.90% year to date with a high of $254.34 on April 5th. Closing on April 14th at $241.19 SMG stock has been meeting resistance around $249.98. According to analysts at CNN Business SMG stock has a 12-month median price target of $275. In essence, this would be a 14.22% increase from current levels. For long-term investments with exposure to the rest of the agriculture market SMG stock could be a top cannabis stock to buy in 2021.
[Read More] New Mexico Has Now Legalized The Adult Use Of Cannabis
Hydrofarm Holdings Group, Inc.
Hydrofarm Holdings Group, Inc. is a leading distributor and manufacturer of hydroponics equipment and supplies for controlled environment agriculture. In reality, the company has been in business for 40 years in the private sector. In 2020 Hydrofarms became a publicly traded company with an IPO that saw significant gains from the beginning. Specifically, the company sells high-intensity grow lights, climate control solutions, and has a large portfolio of branded products.
In March Hydrofarm announced its Q4 and full-year 2020 results.  In detail net sales increased 62.6% to $87.4 million. Specifically, the company saw a gross profit increase of 190.5% to $16 million or 18.3% of net sales. For its full-year 2021 outlook, the company is estimating 20-25% organic net sales growth. Additionally, the company is forecasting an adjusted EBITDA of $28-$31 million.

HYFM stock is up 9.55% year to date with a high of $95.48 in February.  Closing on April 14th at $57.48 the stock could be at a price point that could produce future gains. According to analysts at Tip Ranks HYFM stock has a 12-month average price target of $86.00 per share. This would be a 49.62% gain from the current stock price. For this reason, HYFM stock is a top marijuana stock to add to your watchlist in 2021.
[Read More] Are These Cannabis Stocks A Buy This Week? Pot Stocks For Your Watchlist Right Now
---
MAPH Enterprises, LLC | (305) 414-0128 | 1501 Venera Ave, Coral Gables, FL 33146 | new@marijuanastocks.com