Best Cannabis Stocks January 2023
Are you trying to find the top marijuana stocks to trade in January? As of 2022, the value of the stocks of Canadian cannabis companies has significantly decreased. The majority of cannabis stocks just dropped to new lows in 2022, along with the rest of the market. New investors interested in the cannabis industry may want to start looking for companies to invest in. Several well-known Canadian and international cannabis companies are trading at penny stock levels as the US continues to put off banking and cannabis regulation.
In markets like these, day traders and swing traders often produce the highest returns. Some long-term investors prefer to use short-term trading tactics as a hedge in addition to making sizable long-term investments in the cannabis sector. They, therefore, stand to gain from daily fluctuations in stock price. Cannabis stock prices may increase once more as the likelihood of passing cannabis reform and marijuana banking legislation increases. Investors may benefit from the current market trend by taking advantage of the sector's decline. The three marijuana stocks to watch in January are listed below.
[Read More] Best Marijuana Stocks To Buy? 3 Delivering Gains To Start 2023
Top Canadian Cannabis Stocks To Watch This Week In January
Village Farms International, Inc. (NASDAQ: VFF)
Aurora Cannabis Inc. (NASDAQ: ACB)
Clever Leaves Holdings Inc. (NASDAQ: CLVR)
Village Farms International, Inc.
Village Farms International, Inc. and its subsidiaries cultivate, sell, and distribute greenhouse-grown tomatoes, bell peppers, and cucumbers throughout North America. Additionally, the company operates in the US and Canada in relation to CBD and cannabis. Pure Sunfarms, a wholly owned subsidiary of Village Farms, is one of the largest cannabis companies in North America. Pure Sunfarms has been given a delta two greenhouse with a cannabis production license, doubling its output capacity. Last year, Village Farms unveiled a brand-new website and logo at www.villagefarms.com.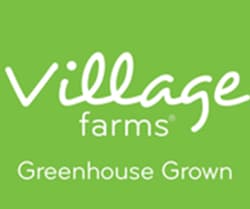 In November, Village Farms made its third quarter 2022 results public. Total sales dropped from $72.4 million to $71.1 million, a (2)% reduction. The company reported a consolidated net loss of $8.7 million, or $0.10 per share, as opposed to a net income of $0.8 million, or $0.01 per share. Village Farms' overall adjusted EBITDA was negative ($2.2 million) compared to a positive adjusted EBITDA of $6.9 million in the third quarter of 2021. The cannabis industry's total net sales increased 14% year over year to $35.5 million, or 50% of Village Farms' entire sales. To start 2023, Village Farms International commences shipping cannabis to Israel.
VFF Stock Performance
VFF stock closed at $1.43 on January 6th, up 6.72% in the last five days of trading. Currently, the stock has a 52-week price range of $1.211-$6.55 and is down 76.44% in the last year of trading According to analysts at CNN Business, VFF stock has a 12-month median price target of $4.50 per share. In this case, this would represent an upside of 215.79%.
[Read More] Looking For Top Marijuana Stocks For 2023? 3 Under $2 To Watch
Aurora Cannabis Inc.
Aurora Cannabis Inc. is a Canadian company that grows medical marijuana and exports it globally. The group bought Reliva, a firm that produces CBD in the nation, in order to obtain access to the US cannabis market. The Aurora stock now has three more San Rafael '71 cultivars. For $8 million, the company smuggled marijuana to Israel. After delivering the first batch of cannabis to the French medicinal cannabis pilot program, the company is now focusing on balancing its books. In May, the business opened its first production and manufacturing facility with EU-GMP accreditation, increasing its market domination in Germany.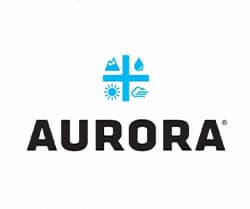 The first quarter of Aurora's fiscal 2023 saw medical cannabis net sales of $31.6 million, a 23% decline from the previous quarter and a 14% decrease from the previous quarter. First quarter of fiscal year 2023 total net revenue was $49.3 million, down from the first quarter of fiscal year 2022's total net revenue of $50.2 million. Comparatively, total cannabis net revenue1 declined from $60.1 million during the same period last year and $50.2 million in the prior quarter to $46.0 million. Compared to $11.6 million in the fourth quarter of 2022 and $11.0 million in the same quarter the year before, the company's Adjusted EBITDA loss in the first quarter of 2023 was $8.7 million.
ACB Stock Performance
ACB stock closed at $0.881 on January 6th, down 27.19% in the last month of trading. Currently, the stock has a 52-week price range of $0.8210-$6.05, down 83.59% in the last year. According to analysts at CNN Business, ACB stock has a median price target of $1.43` per share. This would be an upside of 762.41% from its last trading price of $0.881.
[Read More] 2 Cannabis Stocks To Know In Todays Stock Market
Clever Leaves Holdings Inc.
Clever Leaves Holdings Inc. grows, extracts, manufactures and distributes marijuana. The organization conducts business in several countries, including Colombia, Portugal, Germany, the US, and Canada. Along with health and detoxifying goods, the company develops, produces, markets sells, and distributes a variety of homeopathic treatments. By implementing industrial-scale, inexpensive, ESG-friendly, cost-effective production procedures, Clever Leaves seeks to radically transform the cannabis manufacturing industry as it presently stands. The strictest medical-grade certifications currently accessible worldwide are combined in these methods.

Revenue for the third quarter of the corporation was $3.3 million in 2022 as opposed to $4.0 million. In contrast to the 12% decline in non-cannabinoid-related sales, which went from $3.2 million to $2.3 million, cannabinoid-related revenue climbed by 12% to $1.0 million from $0.9 million. In addition, the total profit was $0.3 million rather than $1.9 million, which included a $0.7 million allowance for inventory. This resulted from a $1.7 million inventory reserve. Compared to a net income of $1.0 million, the net loss was $20.2 million. This was caused by a $19.0 million charge incurred during the quarter for the impairment of intangible assets. An obligation for delayed taxes worth $6.7 million only partially offset this.
CLVR Stock Performance
CLVR stock is trading at $0.36 on January 6th, up 17.26% in the past five days of trading. Currently, the stock has a 52-week price range of $0.29-$3.98 and is down 86.96% in the past year. According to 2 analysts at CNN Business, CLVR stock has a consensus price target of $2.28 per share. This forecast represents an increase of 531.94% from its last trading price of $0.36.
Best Pot Stocks To Watch Now
The most promising cannabis companies may be found using financial data and press releases. Before selecting a position, you should do extensive research on the organization. Your investing outcomes might improve as you gain knowledge of technical indicators and chart patterns. Given the cannabis industry's rapid local and global expansion, short-term traders may benefit from the current market conditions. During a downturn, you might find it helpful to familiarize yourself with various trading strategies. The cannabis stocks mentioned above are the best ones to add to your watchlist for January 2023.
---
MAPH Enterprises, LLC | (305) 414-0128 | 1501 Venera Ave, Coral Gables, FL 33146 | new@marijuanastocks.com