While no marijuana stocks are immune to the volatility of the world economy, these two cannabis stocks may be a safer bet than others. It goes without saying that ancillary marijuana stocks are without a doubt, less volatile than the pure-play cannabis stocks. And with the cannabis industry showing very large amounts of future momentum, it seems as though these two companies could have what it takes to stay in the black. Investors should note that the coronavirus has made the cannabis industry less predictable than ever. Large swings in geopolitics and the pandemic as a whole have made most world markets fluctuate greatly in the past few months.
[Read More]
And although we are seeing a lot of positive momentum right now, there is always the underlying unpredictability of investing in cannabis stocks or any industry for that matter. As stated before, ancillary pot stocks, or those that do not touch the physical plant, maybe a safer option for those looking for less risk when investing. For those who are more risk inclined, these companies may be solid pot stocks to watch on the back burner. regardless, as we move forward there will without a doubt be a large amount of growth for the cannabis industry overall. With that growth spread out over a long period, these cannabis stocks may be solid choices for the long term.
The Most Popular Cannabis REIT in the Industry
Innovative Industrial Properties Inc. (IIPR Stock Report) takes the honor of being one of the most popular ancillary marijuana stocks in the industry. For those who don't know what a REIT is, it stands for real estate investment trust. The company purchases facilities and then leases them out on a long term basis to those who wish to grow or process cannabis. With over 55 properties across the U.S. in 15 states, the company has managed to consistently grow and beat expectations. Although its most recent first-quarter left some to be desired, the company has dipped low enough where many believe it is now a buy.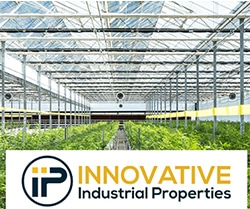 Even though some of its numbers were poor during that quarter, it still managed to triple its year-over-year revenue, with its earnings posted at around 118% more than the previous year. What's really interesting is the company's long term propositions. In this respect, IIPR has two things going for it. For one, it has managed to continue growing and acquiring properties alongside the growth of the cannabis industry. Two, the company has contracts that range in the 5-10 year range which means that long term profitability should remain consistent. For these reasons, the company remains a marijuana stock to watch.
A Promising Marijuana Stock to Watch
Scotts Miracle-Gro (SMG Stock Report) is another one of the very popular ancillary marijuana stocks. In its most recent filings, the company did not leave much to be desired and was right around the targets. The majority of its revenue from the marijuana industry comes from its subsidiary, Hawthorne Gardening. Hawthorne was created with the intention of making marijuana growth specific products such as hydroponic tools and more. Hawthorne has managed to grow its sales by more than 60% year-over-year with its second-quarter revenue coming in at around $230 million.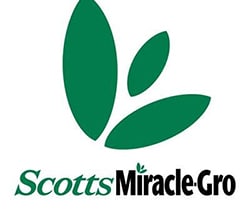 Because the legal cannabis industry is pushing forward so heavily, it looks like Hawthorne should remain an important part of the industry for quite some time. Recently, many of those who have been stuck at home, have taken the time to begin growing cannabis. This means that Hawthorne and Scotts overall have both seen large demand increases in only a short period of time. With no end in sight to this demand increase, the company looks like it is in solid shape to be considered a cannabis stock to watch.
---
MAPH Enterprises, LLC | (305) 414-0128 | 1501 Venera Ave, Coral Gables, FL 33146 | new@marijuanastocks.com