U.S. Cannabis Stocks Keep Looking Bullish
In today's US cannabis market marijuana stocks have been performing well for investors. As the cannabis industry heads into 2021 many marijuana stocks to buy have shown momentum in the market. At the present time leading US cannabis companies have demonstrated substantial revenue growth and good execution of expansion plans. Because of this most top US marijuana stocks to watch are close to their year-to-date highs in December. In fact, U.S. companies like Innovative Industrial Properties Inc. (IIPR Stock Report) continue to push closer to their high of the year last week. In essence, if the market continues an upward trend IIPR stock could continue testing those boundaries. So now the question is are these top-performing cannabis stocks reaching peak stock price levels? As an investor, if you look at how much ground cannabis stocks have covered in 2020 it could make for a cautious approach in picking positions.
[Read More]
Alternatives To Top U.S. Pot Stocks To Watch
As a result, many cannabis investors are choosing to look for value in other sectors of the marijuana industry. In general, one of those sectors that are pulling back after the election gave them new momentum is Canadian marijuana stocks. For the most part, last week saw most top Canadian pot stocks give back some of the gains from previous weeks. In part this was due to Canopy Growth Corp (CGC Stock Report) announcing it would shut down all of its outdoor growing facilities and lay off employees. Although this will probably be good for Canopy in the long run for the short-term it has affected current trading levels. Currently in Canada cannabis 2.0 has begun increasing revenue for these leading marijuana companies. And the government has also adopted a new way to assign retail licenses that are increasing the number of dispensaries established in 2020 and going forward.
At the present time, many cannabis investors have been buying up Canadian marijuana stocks with the intent to capitalize on American cannabis legalization. But federal legalization is a difficult process that has to achieve a passing vote in a conservative republican senate. In reality, some investors might have placed their bets prematurely into Canadian cannabis companies. But in the long wrong these companies are positioning themselves for future growth in many markets including the U.S. With this in mind, let's take a look at 2 of the best Canadian marijuana stocks to buy with future growth potential for 2021.
Canadian Marijuana Stocks To Watch #1: Aphria Inc.
Aphria Inc. (APHA Stock Report) is a leading global cannabis company with cultivation, manufacturing, research, and distribution around the world. Currently, the company has operations in Canada, Europe, Latin America, and our positioning for entry into the U.S. market. In fact, in its most recent news release, Aphria will close on the strategic acquisition of a large U.S. independent craft brewer named SweetWater Brewing Company. As part of the acquisition, Aphria will purchase SwwetWater for $250 million in cash and $50 million in APHA stock.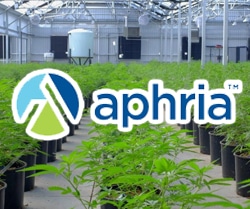 In essence, SweetWater Brewing already has a line of award-winning specialty beers like the flagship 420 beverage offering that's closely aligned with cannabis infusion. Currently, cannabis-infused beverages could grow to be one of the biggest cannabis consumer products made from marijuana derivatives. Although this could position the company in the U.S. in the future the company has its focus on other areas of the market. Currently, the company is trying to maximize growth in other core markets like Canada, Germany, and Latin America.
APHA stock is currently trading near its 52-week high of $8.88 earlier this month on December 4th. Closing Friday, December 11th at $7.97 the stock seems to be assessing the gains from earlier in the month. Recently analysts have given APHA stock a price forecast of around $9.18 up to over 15% from current levels. At the same time, this could be a modest evaluation if the U.S. does happen to pass federal legalization bills in 2021.  In general, Aphria has been one of the better performing Canadian cannabis companies when it comes to profitability and growth. For this reason, APHA stock is a top Canadian marijuana stock to watch in December.
Canadian Marijuana Stocks To Watch #2: The Supreme Cannabis Company, Inc.
The Supreme Cannabis Company, Inc. (SPRWF Stock Report) has emerged as one of the world's fastest-growing high-quality premium cannabis companies in Canada. Recently the company made a supply agreement with Shoppers Inc. a subsidiary of Shoppers Drug Mart. In the agreement, Supreme will offer the Truverra- branded medical cannabis products on the online sales platform. Additionally, the Supreme is showing growth potential in its financial results for Q1 2021. In fact, the company had net revenue growth of 24% to $11.9 million versus $9.5 million quarter over quarter.  During Q1 2021 the company has a total cash balance of $20.4 million and has significantly strengthened its balance sheet. In part, this is due to refinancing its convertible debentures and amending its credit facility. Also important is the completion of the third shipment of medical cannabis to Israel of its Truverra brand.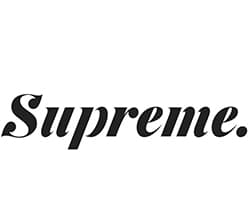 SPRWF stock has a 52-week high of $0.545 back in January and currently closed last week's trading at $0.1430 a share. Currently, analysts have a forecast price target of $0.33 up to over 127% from current levels. In essence, SPRWF stock is pretty beat down and could be due for some potential gains. As more Canadian dispensaries are opening, and Supremes products find success internationally look for SPRWF stock to find momentum. With this in mind, SPRWF stock is a Canadian cannabis stock to watch for 2021.
[Read More]
---
MAPH Enterprises, LLC | (305) 414-0128 | 1501 Venera Ave, Coral Gables, FL 33146 | new@marijuanastocks.com