When it comes to finding marijuana stocks to watch, multi-state operators (MSO) seem to be a popular topic. With so many to choose from, finding some with the most value can be a daunting task at times. For starters, it's important to consider the states in which they operate. Some states in the U.S. have a much larger cannabis industry than others.
This means that the future for a given company could be brighter depending on the actual geolocation. Multi-state operators are considered to be an alternative pot stock as they are not mainly growers of the substance.  This is not to say that they do not have fluctuations because they certainly do, but they differ from that of the largest market cap pot stocks. 
With multi-state operators, it is also important to consider all of the financial information available about a given company. Owning a large number of dispensaries and physical assets takes a large amount of capital. This means that some companies could not be scheduled for profit for quite a long time. Regardless, the industry is still very young. With that in mind, let's take a look at a short list of pot stocks to watch before 2020.
Marijuana Stocks To Watch #1: Curaleaf Holdings (CURLF) (CURA)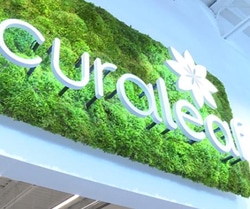 Curaleaf Holdings (CURLF) (CURA Stock Report) is one of the largest multi-state operators in the industry. The company recently received a buy rating from some top analyst firms.
This is mostly due to the fact that the cannabis industry in the U.S. could be subject to substantial growth in the future.  That's simply due to the fact that marijuana isn't completely legal at a federal level right now. Should that happen with things like the MORE Act, MSO's could be a driving force.
Curaleaf Holdings operates in many of the largest cannabis markets in the country. Additionally, some of the areas the company's located have not yet converted to recreational markets. This means that there could be quite a substantial amount of growth left to be discovered.
Read More
Curaleaf has also made some significant acquisitions in the past year or so. This includes acquiring Grassroots, another multi-state operator. It serves to add to its large & growing portfolio. Curaleaf Holdings has been working to continue acquiring various businesses in addition to satisfying its own growth requirements. For this reason, they remain a key pot stock to watch. 
Marijuana Stocks To Watch #2: Trulieve Cannabis (TCNNF) (TRUL)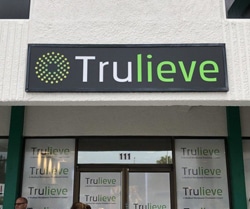 Trulieve Cannabis (TCNNF) (TRUL Stock Report) is another one of the largest MSOs in the industry. The company began its operations in the state of Florida. The state, in itself, has seen a massive amount of growth in the past few years. Trulieve has not put its money on discovering a major partnership. But rather building out its own business by increasing profitability and growth. 
The company was able to move into several other states in the U.S. as well. These states are believed to be markets that will grow in the future. As stated before, many of the states that Trulieve works in have not yet become recreational.
[Read More] Will This Marijuana Stock Continue To Bounce

This means that the company could see some substantial growth if or when recreational legalization becomes a factor. Especially in Florida, the state has continued to see increasing favor of legalizing cannabis for recreational use. Investors could continue to keep their eyes on this marijuana stock heading into the new year. 
---
MAPH Enterprises, LLC | (305) 414-0128 | 1501 Venera Ave, Coral Gables, FL 33146 | new@marijuanastocks.com