One Cannabis Company Working To Build A Pot Powerhouse
There's more to marijuana stocks than the market has demonstrated over the last few months. Right now, we're witnessing a young industry that has realized rampant growth in a very short period of time. This having been said, the cannabis industry has entered a new phase and possibly one designed to scale this time. One of the biggest concerns, when Canada went fully legal, was with regard to meeting demand.
Companies simply couldn't supply enough weed and one year later, we're still seeing shortages. But the fact of the matter is this, the industry itself still has much more growth. New states are still coming online and provinces in Canada have also just begun to allow retail sales. Considering this, it's important for people to note the current climate may not be the same in a few months. As growing pains turn into opportunities, the next focus will likely turn to the scalability of operations.
A Pot Powerhouse In The Making?
Meet 4Front Ventures (FFNT) (FFNTF). The company has combined large-scale cultivation and manufacturing leadership with long-standing retail, regulatory and strategic growth capabilities. And if numbers don't lie, 4Front could be on pace for significant growth heading into the new year. Just take a look at the company's recent Q3 2019 Systemwide Pro Forma Results. Revenue hit $16,902,029, which is an increase of more than 20% over the last quarter's $14,058,442.
"We continued to make significant strides through the third quarter of 2019 driven both by our integration with Cannex and organic development of our operations. While the revenue growth is important, the future success of this company is being driven forward by the operational milestones we continue to achieve. I look forward to providing investors deeper insight into our performance and strategic plans on our December 2nd earnings call."

-Josh Rosen, CEO of 4Front.
But this is just the beginning of the Company's story. Let's dive deeper and get the full picture on 4Front.
A Model Designed To Scale
4Front Ventures (FFNT) (FFNTF) currently owns, operates or manages six cultivation and production facilities and 11 retail facilities across nine states.  The company has developed 2 indoor cultivation facilities in Washington that have yields of more than 300 grams per sq. ft. In addition to that, 4Front already has sights set on rapid expansion in Massachusetts and Illinois.  The company's new facility in Elma, Washington demonstrated capabilities of producing yields of 400 grams per square foot.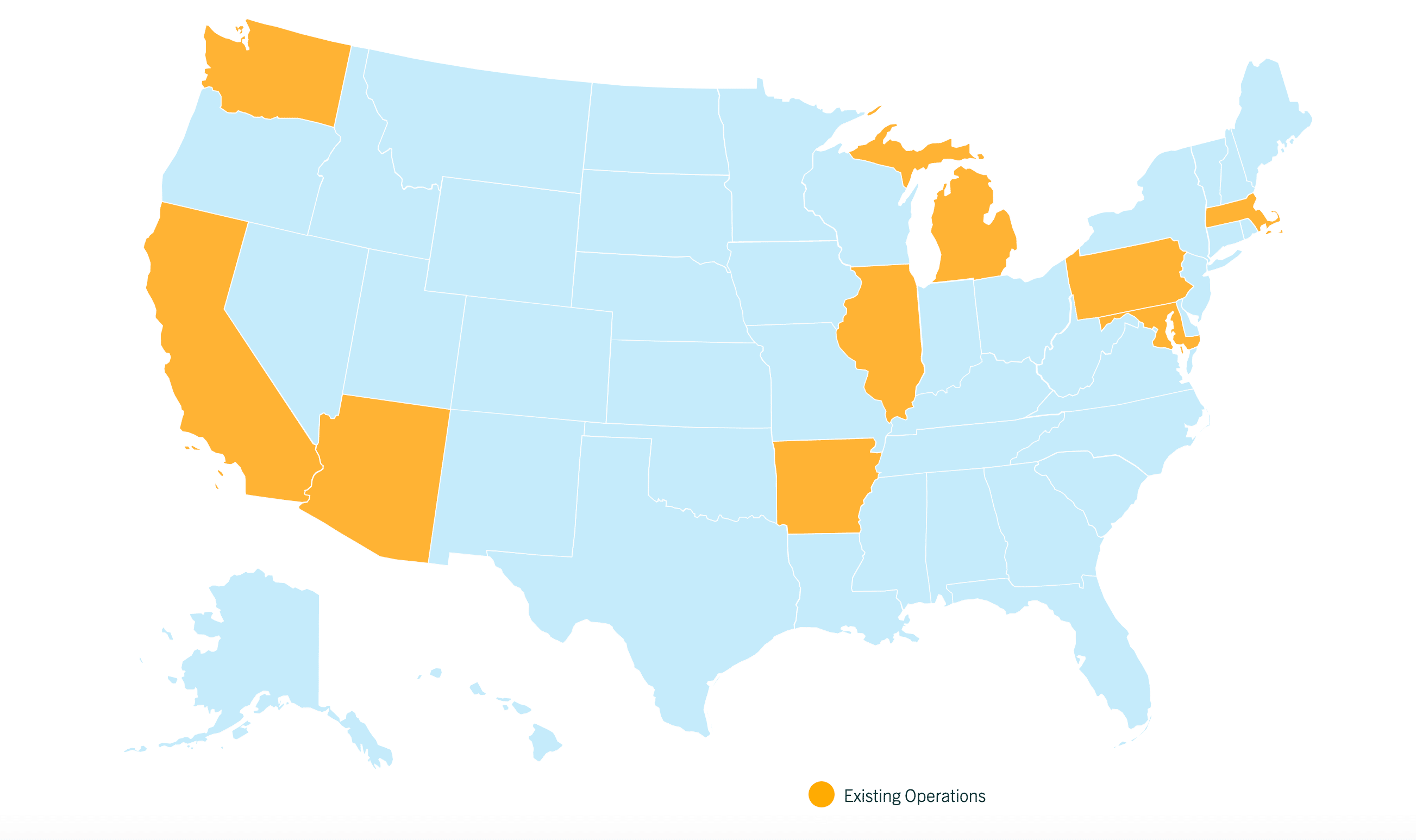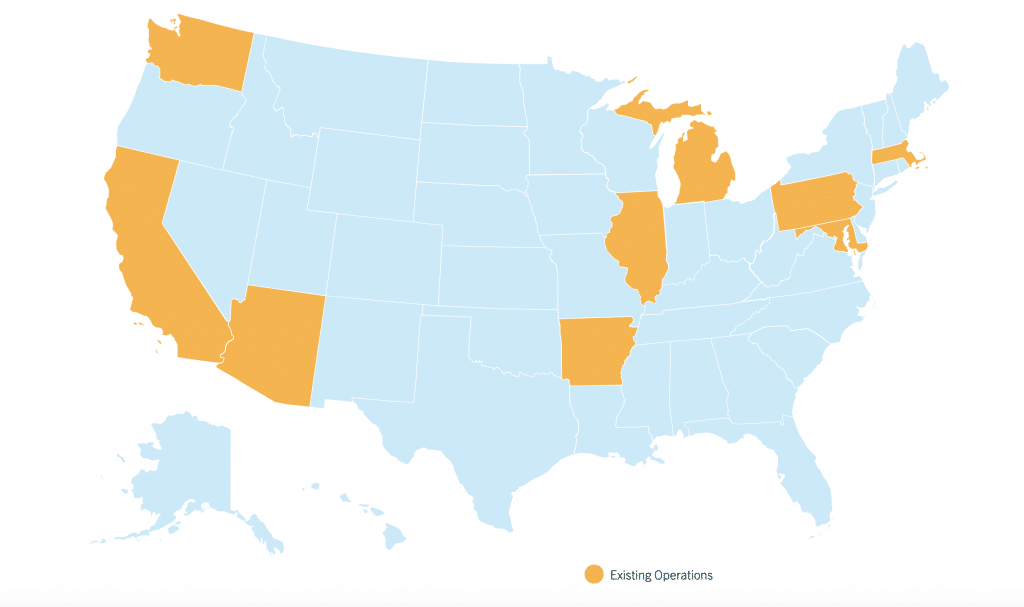 On top of that, the company operates one of the largest cannabis production facilities in the world to produce some of the company's top-selling brands. This includes flower, edibles, and even oil-based products.
A Company Built On Branding
But 4Front isn't just operating in the shadows. The company has strategically built framework around branding: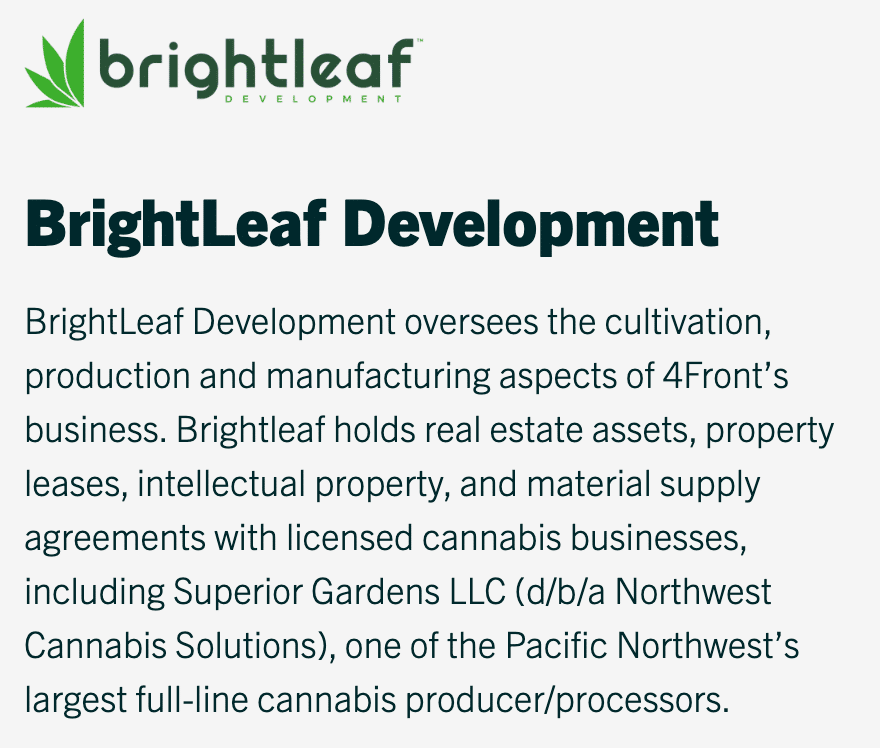 ---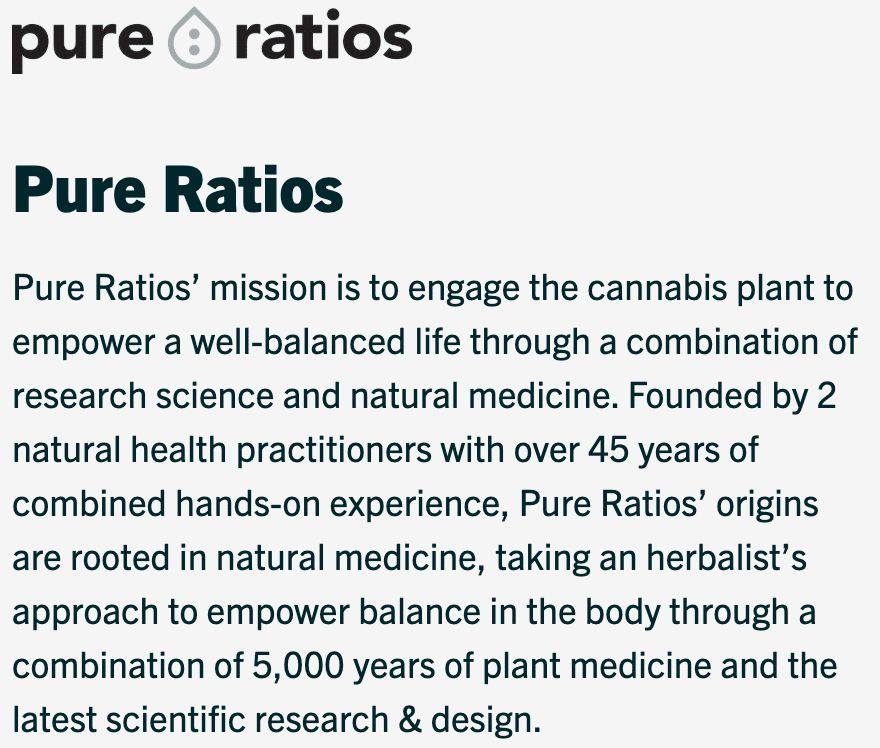 ---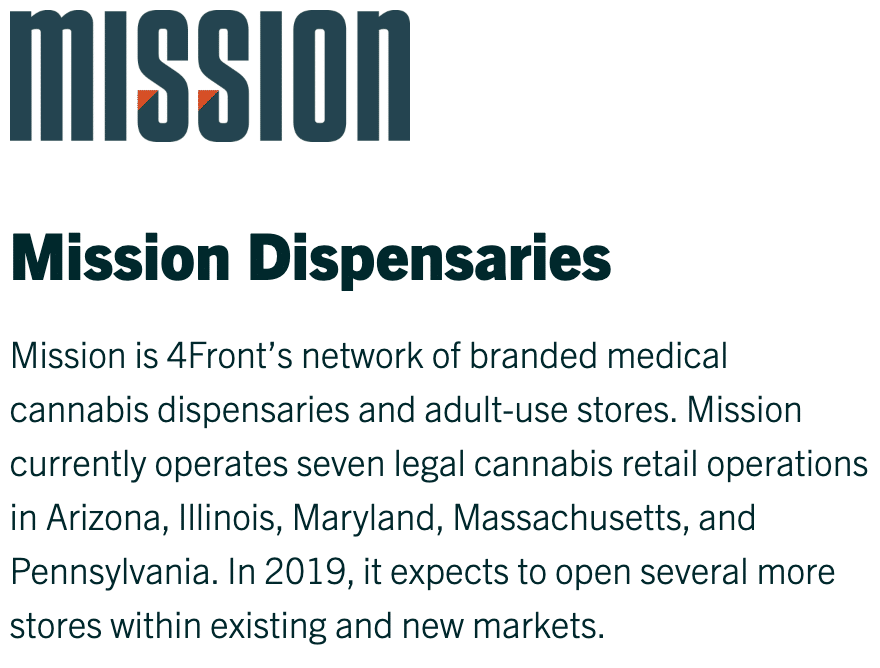 ---
Entry Into US Markets
4Front Ventures (FFNT) (FFNTF) has been quick to expand its reach. Earlier this quarter the company reported that it had introduced its branded edibles to the Massachusetts market and signaled the first round of operations outside of the Washington State market.
In light of this, 4Front Ventures (FFNT) (FFNTF) has built out its leadership team further. Where many companies (some you're likely familiar with for not so great reasons) tend to lead from afar, 4Front has taken a different approach: Boots On The Ground Everywhere. The hiring of two former Northwest Cannabis Solutions employees will assist Brightleaf as it expands into new markets. Davis Tea, NWCS' former CEO, is focusing on leading and supporting the cultivation and manufacturing general managers in Massachusetts and Illinois.
Further to this, 4Front Ventures (FFNT) (FFNTF) has also expanded into the California market. The company's cannabis wellness brand Pure Ratios announced the return of its CBD:THC ratio products to the California market. This came via its new distribution partner, Caliva.
The deal will be the first topicals distribution partnership for Caliva, which is also a vertically-integrated cannabis company. Its innovative line of CBD:THC topicals and the only 96-hour cannabis patch on the market allows Pure Ratios to be the only topicals brand, outside the Caliva family of products, to be sold and distributed by the company.
Battle-Tested Leadership
As you know, much of the success from any cannabis company has its roots in management. And inexperience shows quickly. With 4Front Ventures (FFNT) (FFNTF), that may not be an issue:
Josh Rosen
CEO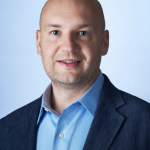 Josh provided seed capital to Kris Krane to form 4Front Advisors in 2011 and joined as a full-time team member in 2014 when 4Front began to explore opportunities beyond consulting. Previously, he spent 13 years as an equity analyst and portfolio manager in the financial services industry, during which time he became one of the youngest vice presidents in Credit Suisse's history. Josh moved into private equity in 2008 because he wanted to have a more meaningful impact on companies.
Kris Krane
President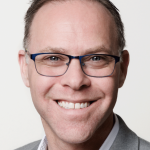 Having founded 4Front Advisors in 2011, Kris now serves as president of 4Front. Prior to forming 4Front, Kris served as director of client services for CannBe, a pioneer in developing best practices within the medical cannabis industry. Kris has dedicated his career to reforming the nation's misguided drug policies, having previously served as associate director of NORML (2000-2005) and executive director of Students for Sensible Drug Policy (2006-2009). He currently serves on the National Cannabis Industry Association board of directors and pens a column about the cannabis industry for Forbes. Kris' pioneering roots in cannabis advocacy and policy provides a deep understanding of the evolving regulatory environment, which often provides 4Front a head start on seeing and evaluating opportunities.
Leo Gontmakher
President, Brightleaf Development (Production)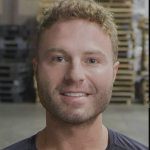 Leo co-founded Northwest Cannabis Solutions, which under his leadership grew to be one of the largest and most successful producers of cannabis products in Washington state. He also served as Chief Operating Officer at Cannex, which merged with 4Front in July 2019. Leo has significant experience in cannabis facility design, construction management, equipment sourcing, operations, branding, sales and marketing strategy, and software solutions. Before entering the cannabis industry, he served on the senior management team at North America's largest processor and distributor of specialized seafood products. Upon completion of the Transaction, Mr. Gontmakher will also serve as COO of the Resulting Issuer.
Brad Kotansky
CFO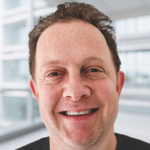 Brad has spent more than 13 years as an investment banker, early-stage investor, and portfolio manager, including time with TD Securities and SAC Capital. In 2012, he founded a real estate investment and development firm in Phoenix, Arizona, developing a portfolio of single-family homes that were ultimately sold to a publicly traded REIT in 2013. Then in 2014, Brad founded Onist, the first household financial management platform that connects families around their financial data and documents. Brad continues to be active in the startup community advising companies as they scale up their growth plans.
Leise Rosman
Chief Growth Officer

As Chief Growth Officer, Leise helps coordinate and manage the company's many projects around the country. She joined 4Front in 2013 and previously served as managing director of 4Front Advisors, the company's original consulting firm, where she helped dozens of prospective medical cannabis dispensary and cultivation businesses successfully navigate state-managed competitive application processes in several states. Prior to joining 4Front, Leise spent more than a decade managing strategy and operations for leading public policy organizations.
Andrew Thut
Chief Investment Officer

Andrew was an early investor in 4Front, joining the company full time in 2014. He brings to the team a wealth of financial-management experience and business acumen having previously served as managing director of the BlackRock Small Cap Growth Fund at BlackRock Advisors LLC. During his 11-year involvement, the $2 billion fund ranked in the top five percent of all domestic small cap growth funds. He also had past stints at MFS Investment Management and BT Alex Brown. Since joining 4Front, he has immersed himself in every facet of the cannabis industry, from the relevant financial drivers of the industry to hands-on experience with dispensaries and cultivation facilities.
5 Key Points On 4Front Ventures (FFNT) (FFNTF)
For More Information on 4Front Ventures (FFNT) (FFNTF):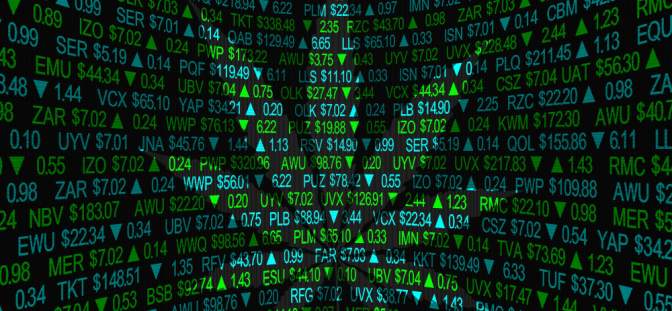 Pursuant to an agreement between an affiliate of MAPH Enterprises, LLC (owners of MarijuanaStocks.com), Midam Ventures LLC and 4Front Ventures Corp (FFNT)(FFNTF), Midam is being paid $20,000 for coverage on 4Front Ventures Corp (FFNT)(FFNTF), for a period from November 27, 2019 to January 7, 2020. We may buy or sell additional shares of 4Front Ventures Corp (FFNT)(FFNTF) in the open market at any time, including before, during or after the Website and Information, to provide public dissemination of favorable Information about 4Front Ventures Corp (FFNT)(FFNTF). Click Here For Full Disclaimer.
---
MAPH Enterprises, LLC | (305) 414-0128 | 1501 Venera Ave, Coral Gables, FL 33146 | new@marijuanastocks.com