CBD is one of the most widely talked about substances of the present day. With so much going on from legislation to news and more, it seems as though cannabidiol is all investors have on their minds. With a less than stellar 2019 for most marijuana stocks thus far, it seems as though it is worth considering that CBD may be the future.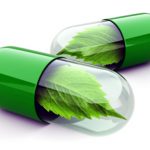 There are some definite roadblocks in the way of the CBD market flourishing. This includes a lack of proper knowledge regarding the substance as well as lacking legislation for how it is sold. Last week, the FDA wrote an update regarding the substance that may shift the future of the industry. So what exactly is the deal with CBD in the pot stock market?
What is CBD?
For starters, it's worth noting some of the basics about CBD. CBD or cannabidiol is one of the main components of the cannabis plant. It can be derived from both cannabis and hemp and is legal around the U.S. after the passing of the Farm Bill last year. Unlike its psychoactive brother, CBD does not get the user high.
[Read More] Can These Marijuana Stocks Continue To Build Momentum?
Instead, it can provide many different relieving effects. This includes anxiety reduction, pain reduction, seizure control and many more. Many have hailed CBD as a life saving drug. The substances' ability to have a broad effect across many of the most poignant ailments we face is very apparent. With this, however, many companies have started selling the product as a cure-all.
What the FDA Stance Says and What it Means
The FDA recently stated that they are "concerned that people may mistakenly believe that trying CBD can't hurt." Of course, the possible downsides of CBD are quite low and with that, still wildly misunderstood. The FDA released a series of what could be harmful effects from consuming the substance. This includes liver damage, gastrointestinal issues, and some others. The FDA also stated that they still don't really know that much about the substance. This is why they have been quick to approve some drugs that show that it may work to treat certain illnesses.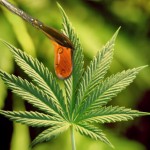 They also said  "They have not been subject to FDA evaluation regarding whether they are effective to treat a particular disease or have other effects that may be claimed. In addition, they have not been evaluated by the FDA to determine what the proper dosage is, how they could interact with other drugs or foods or whether they have dangerous side effects."
With the FDA lagging in terms of approval of new drugs, and that they are a government agency. This means that what they are saying must be taken seriously, but also with a grain of salt. In the end, reality comes down to the fact that there needs to be a large amount of research done on CBD. With this in the works, the future for the CBD and pot stocks could be bright.
---
MAPH Enterprises, LLC | (305) 414-0128 | 1501 Venera Ave, Coral Gables, FL 33146 | new@marijuanastocks.com