3 Marijuana Stocks To Watch During The 2nd Week Of May
What are marijuana stock investors going to do? This is a question that is in regards to the current state of the sector. Last Friday there was a moment where marijuana stocks saw a nice rise in trading to close the week. Now with a new week here, there is much speculation and anticaption of what may come as trading continues. As of early Monday, there were some marijuana stocks that continued to see good momentum. Yet others companies did not and currently, those same ones that did do well are now trying to regain momentum. The way the cannabis sector has been over the last year or so has been complex for some.
Prior to early 2021 marijuana stocks looked as if there was nothing that would stop them from climbing. Yet with issues to pass federal cannabis reform and as states became more regulated things began to change. It was not until the 2nd week of February 2021 that the entire cannabis sector started to go into a downtrend. This is where the downward pattern took over and has since continued for the most part.
In 2022 even with the sector trading at a lower average, there has been more active. Still, the question remains is when will marijuana stocks sustain consistent upward trading. Some people feel will come down to ending cannabis prohibition in the United States. Just this past week when Chuck Schumer spoke at an NYC cannabis rally he talked about working with legislators to get the job done. From this marijuana stocks reacted well which historically happens when big news is released.
Investing In Marijuana Stocks Based On The Cannabis Industry
The cannabis industry as a whole in the midst of a down market is doing well. Many cannabis companies although down in the market continue to see growth and increased revenue. Just this past March companies reported earnings and some cannabis companies were able to show record revenue.
Cannabis Companies Continue To Thrive Outside Of The Market
In addition to other cannabis companies expanding operations and as well as its team. With this progress and success out of the market, it gives those looking to invest a better way to know which marijuana stocks to buy and what to not. Right now it's a waiting game and preparation for the next potential rally takes place. The companies discussed below are some options to consider if you are looking for the best marijuana stocks to watch in 2022.
Marijuana Stocks To Watch For Better Trading In 2022
IM Cannabis Corp. (NASDAQ:IMCC)
Village Farms International, Inc. (NASDAQ:VFF)
High Tide Inc. (NASDAQ:HITI)
IM Cannabis Corp.
IM Cannabis Corp. engages in breeding, growing, and supply of medical cannabis products in Israel, Germany, and Canada. It offers cannabis flowers and strain-specific cannabis extracts under the IMC brand. As well as dried flower, pre-rolls, and pressed hash offerings under the WAGNERS and Highland Grow brands. Over the last 4 weeks, IM Cannabis Corp. has released a few company updates. On April 6th the company announced new strategic imperatives designed to enhance organizational efficiency and reduce operating costs.

Along with further responding to the increased demand for premium, indoor-grown Canadian cannabis from Israeli consumers. As part of these changes, Focus Medical Herbs Ltd. has decided to close the Sde Avraham cultivation farm in Israel that it owns and operates. Focus Medical has an exclusive commercial agreement with IM Cannabis to distribute its products under the IMC brand.
Focus Medical will complete the closure of the Sde Avraham cultivation farm during the second quarter of 2022. Following this release, the company has announced it will report its Q1 2022 financial results on Thursday, May 12th at 5:00 p.m. Management will host a conference call to discuss the results, followed by a question-and-answer session with participants.
[Read More] The Best US Marijuana Stocks To Watch In 2022 Right Now
Village Farms International, Inc.
Village Farms International, Inc. together with its subsidiaries, produces, markets, and distributes greenhouse-grown tomatoes, bell peppers, and cucumbers in North America. It operates through four segments: Produce, Cannabis-Canada, Cannabis-U.S., and Energy. At the start of May, the company announced it will be releasing its Q1 2022 financial results.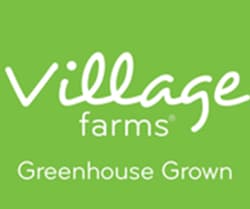 Participants can access the conference call by telephone by dialing (416) 764-8659 or (888) 664-6392. Also in more recent news Pure Sunfarms Corp. a wholly-owned subsidiary of Village Farms International, Inc. and NOYA Cannabis Inc. announce that Cookies sun-grown flower will be available in Ontario this month. Pure Sunfarms is the licensed producer of record for Cookies sun-grown flower in Canada.
High Tide Inc.
High Tide Inc. engages in the cannabis retail business in Canada, Europe, the United States, and internationally. The company designs manufactures, and distributes smoking accessories and cannabis lifestyle products. It is also involved in the wholesale and retailing of cannabis products, as well as operates and franchises licensed retail cannabis stores. The company recently announced the appointment of a new chief technology officer. As well as proving the time for the release of Q2 2022 financial results.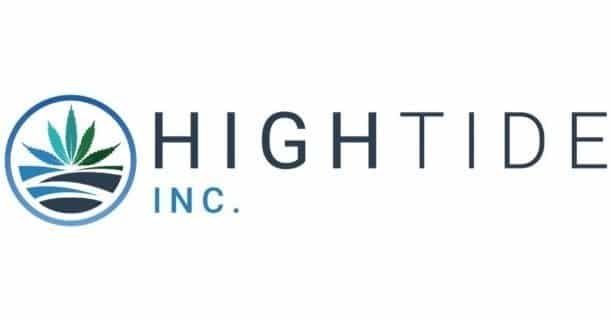 Greg Fleury has joined the Company in the role of Chief Technology Officer. Mr. Fleury brings over 20 years of experience in developing and managing digital operations teams, web platform design, analytics, and search engine optimization. In addition to e-commerce in the retail, oil and gas, and utilities sector.
[Read More] Will These Marijuana Stocks Continue To Recover This Month
The Company also announced it will release its financial and operational results for Q2 2022 after financial markets close on Tuesday, June 14, 2022. This will be followed by a Webcast to discuss and go over these earnings.
---
MAPH Enterprises, LLC | (305) 414-0128 | 1501 Venera Ave, Coral Gables, FL 33146 | new@marijuanastocks.com