Cannabis Stocks Show Momentum
Top marijuana stocks are showing tremendous strength closing the first week of trading in February. While federal cannabis reform continues to create positive sentiment across the marijuana sector many smaller cannabis companies are beginning to show momentum. Currently, marijuana stocks like Sundial Growers Inc. (NASDAQ: SNDL) have rallied in 2021 gaining triple digit percentage gains during the year.
In fact, many of the cannabis stocks trading under the $3 range have been showing similar trading patterns in 2021. At the current time, cannabis sales are accelerating across the U.S. and Canada. In essence, this is also creating revenue growth for cannabis companies which could deliver some better-than-expected results.
U.S. cannabis markets grew in December with ranges like 23% in Nevada and 42% in Oregon. Also, during the month Arizona medical cannabis sales were $91.6 million up 30% from the prior year. Even established markets like California saw sales grow 25% from 2020 with sales of $314.2 million in December. Another recreational market that continues to show growth potential in Colorado with sales increasing 34% from December of 2020. Additionally, new cannabis markets like Illinois which completed a full year of adult-use sales in December have seen 343% sales growth.
Cannabis Sales Continue to Increase In 2021
To Begin 2021 cannabis sales in the U.S. have continued showing increasing sales in states like Illinois. In fact, cannabis sales in January increased 94% from a year ago showing how this trend is extending into this year. With future growth evident in the cannabis industry, top marijuana stocks are closing the week near record highs in the market. But will marijuana stocks continue making gains in February?
One thing to keep in mind when dealing with the cannabis sector is its susceptibility to volatility they have in the market. In general pot stocks have been historically volatile this could still be the case for 2021. While marijuana stocks have momentum many day traders and swing traders are taking advantage of the price fluctuation.
Currently finding the right marijuana stocks to invest in could be difficult with so many of them trading so high in the market. But at the current time, it looks like cannabis stocks could continue to push higher. For the purpose of finding marijuana stocks that could hold value in next week's trading. Let's take a closer look at 2 marijuana penny stocks to watch under $1.
Read More
Marijuana Stocks To Watch:
Fire & Flower Holdings Corp. (OTC: FFLWF)
TILT Holdings Inc. (OTC: TLLTF)
Fire & Flower Holdings Corp.
Fire & Flower Holdings Corp. is a leading adult-use cannabis retailer that operates retail stores in Canada. The company has made substantial revenue gains in 2020 that have given Fire & Flower more investor appeal. In 2020 the company announced a milestone achievement of positive EBITDA of $1.2 million in Q3. In fact, Fire & Flower reported total revenue of $33.1 million 142% increase from the year prior. On February 1st the company reached a record 200,000 members across the Fire& Flower retail network.
Trevor Fencott, Chief Executive Officer of Fire & Flower says, "We now speak directly to 200,000 members and have the advantage of understanding and engaging the most valuable cannabis customers who reserve bigger basket sizes, spend more money per transaction and return more often than non-members."  In essence, this shows a growing customer base for the company and continues to add to revenue growth.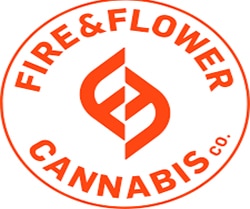 FFLWF stock has traded flat to start 2021 currently trading at $0.7087 on February 5th. Although the company is performing well the stock has not seen the gains other top marijuana stocks have experienced in the market. As things progress in Canada's growth from the derivatives market the company could be in a position for gains. With this in mind, FFLWF stock is a marijuana penny stock to watch under $1 per share.
[Read More] Will These Pot Stocks Get Hot Right Now? 2 Marijuana Penny Stocks To Watch
TILT Holdings Inc.
TILT Holdings Inc. is a provider of business solutions to cannabis companies building their brand in the industry. Currently, the company has a portfolio of companies that provide technology, hardware, cultivation, and production. At the present time TILT services many cannabis companies across 35 states in the U.S., Canada, Israel, Mexico, South America, and Europe. On February 4th Tilt announced an exclusive contract to manufacture and distribute Her Highness NYC branded products in Massachusetts. In detail, Her Highness is the premier purveyors of female-forward cannabis products inspired and engineered by women.
Other developments Tilt saw in January were its subsidiary Jupiter Research, LLC was certified by the Quality Management System for medical devices. Generally speaking, this certification allows Jupiter to supply the U.S. and European medical cannabis markets. Actually, this could help expand the company's inhalation business beyond adult-use products.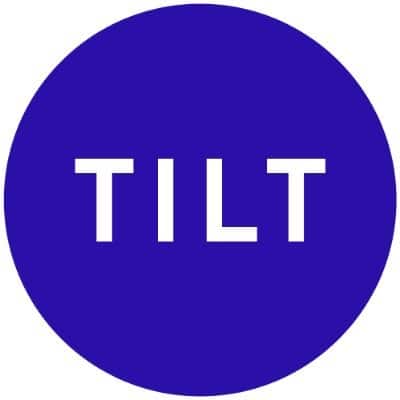 TLLTF stock is up 82.81% year-to-date and has a high of $0.5796 in trading on February 5th.  Currently TLLTF stock is heading into the close on February 5th at $0.56 per share. As events continue to stimulate growth in most cannabis markets Tilt could continue to grow its revenue in 2021. For this reason, TLLTF stock is cannabis stock to watch for gains in February.
[Read More] Are You Looking For Cannabis Stocks To Buy In 2021? These 2 Marijuana Stocks May Fit Your Portfolio
---
MAPH Enterprises, LLC | (305) 414-0128 | 1501 Venera Ave, Coral Gables, FL 33146 | new@marijuanastocks.com