The Current State of The Cannabis Sector
Last week the cannabis sector began turning direction and showing some upward momentum. For a few weeks now top cannabis stocks have been declining in value. Since reaching new highs in February marijuana stocks have taken a downturn in the market. Many investors see this opportunity as a chance to pick up some of the best marijuana stocks to buy at lower prices.
As the cannabis industry continues expanding rapidly in the U.S. many American cannabis companies are being overlooked by investors. Currently, most investors have chosen to invest in the Canadian sector. But relatively speaking the U.S. cannabis companies are in a much better position to establish their presence in the American cannabis market.
In the U.S. growth in the cannabis industry has been substantial since 2020. Generally speaking, cannabis companies have expanded rapidly through mergers and acquisitions that have continued into 2021. In reality, this has allowed these companies to grow their presence and gain a foothold into future growth.
Growth In The U.S. Cannabis Market
Some U.S. cannabis companies have recently made strides in growth and have strong revenue to show for it. Actually, American cannabis companies have been reporting very strong revenue growth for full-year 2020 financials in March. Additionally, many analysts predict 2021 could be a year of substantial growth for the industry globally.
Recently some top U.S. marijuana companies have announced new acquisitions overseas showing what could be a new trend with American companies. With new prospects on the horizon, it could be time to start adding top pot stock to your March watchlist. For the purpose of finding the best marijuana stocks to invest in, we can research companies. With this in mind let's take a look at 2 top U.S. marijuana stocks to watch next week in March.
Read More
Marijuana Stocks To Watch:
Ayr Wellness Inc. (OTC: AYRWF)
Curaleaf Holdings, Inc. (OTC: CURLF)
Ayr Wellness Inc.
Ayr Wellness Inc. has recently become one of the fastest-growing cannabis companies in the U.S. market. This rapidly expanding cannabis operator is focusing on delivering the highest quality cannabis products through its quickly growing footprint. On March 10th Ayr announced Q4 and full-year 2020 financial results. In detail, the company's Q4 revenue is up 48% year over year to $47.8 million.
Additionally, Q4 adjusted EBITDA is 111% year over year to $19.4 million and full-year adjusted EBITDA is up 63%. In 2020 the company made several acquisitions that have given Ayr's a presence in several key growth states for the cannabis industry. For example, the company recently closed the acquisition of Liberty Health Sciences adding 31 retail dispensaries to its lineup. As a result, Ayr now has the fourth-largest footprint in the state of Florida.
Simultaneously Ayr also closed two acquisitions in Pennsylvania and opened its second dispensary in the state in February.  The company also expects to close acquisitions in Arizona and Ohio later in March. Also, last week on March 12th Ayr provided their 2022 outlook which includes a target revenue of $725 million and adjusted EBITDA of $325 million. The company currently has more than $236 million in cash and plans to build its infrastructure for its key states.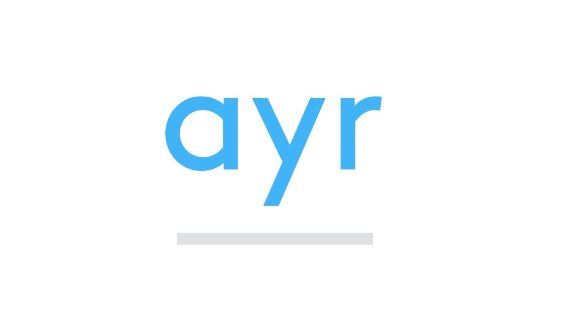 AYRWF stock is up 37.4% year to date with a high of $37.50 in February. With recent growth, Ayr has become a leading U.S. cannabis company and could be in a position to grow with the marijuana market. According to analysts at Tip Ranks AYRWF stock has a 12-month average price target of $44.82. In essence, this would be a 30.52% gain for current levels.
[Read More] Do Investors Notice These Marijuana Stocks?
  Curaleaf Holdings, Inc.
Curaleaf Holdings, Inc. has now become one of the first U.S. companies to begin growing its cannabis market overseas. To elaborate the company announced a $286 million deal to acquire European cannabis company Emmac Life Sciences Limited. At the present time, Emmac Life is a leading European cannabis company operating in several European cannabis markets. In detail, these markets include the United Kingdom, Germany, Italy, Spain, and Portugal.
Currently, Curaleaf is considered the largest of the U.S. MSOs with a record fiscal year pro forma revenue of $767.1 million. In addition, the company also saw a record fiscal year 2020 adjusted EBITDA of $144.1 million. Curaleaf operates across 23 states and continues to scale in the U.S. With more prospective revenue in the U.S. and overseas the company could be a big play in the cannabis sector.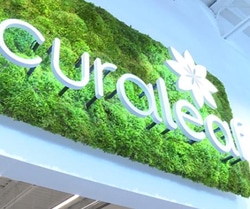 CURLF stock is up 32.73% year to date and has a high of $18.38 in February. Closing last week on March 12th at $15.89 the stock could be positioned to see gains in the market. According to analysts at MarketBeat CURLF stock has a consensus price target of $22.50. In essence, this would be a 41.6% gain from current levels. As things, progress in the U.S. cannabis market CURLF stock could be one of the best marijuana stocks to invest in for March 2021.
[Read More] Can You Make Money With Marijuana Stocks? 2 To Watch Right Now
---
MAPH Enterprises, LLC | (305) 414-0128 | 1501 Venera Ave, Coral Gables, FL 33146 | new@marijuanastocks.com