2 Marijuana Stocks That You Might Want to Pay Attention To
As marijuana stocks work to recover from recent lows cannabis investing overall is becoming more valuable. With the United States closing in on federal cannabis reform this will offer new chances and opportunities to those looking to get involved. Back in November Vice President Kamla Harris made a promise to federally legalize cannabis. However, this has yet to happen but with the Administration being controlled by Democrats ending cannabis prohibition stands a good chance in 2021.
On a state level, cannabis legislation and more states becoming legal in some fashion are only increasing. For instance, back in 2020 5 new states went legal adding to the growth of the U.S. cannabis industry. Now in 2021 more states are soon to vote on whether they will become legal or not. What this has done is spark the interest of new and seasoned investors to take part in this growing industry.
Some people are working on finding the best marijuana stocks they can buy others are investing directly into the companies themselves. This has led to a fair amount of speculative trading in the market. Yet on the other hand some investors knowing that federal cannabis reform hasn't happened yet are playing the long game till it does. Even though most cannabis stocks offer better short-term gains due to how volatile the market is.
However with more cannabis markets soon to be established long-term investing may pay off big which is mostly dependant on better cannabis legislation. In the last 2-4 weeks of trading, the cannabis sector has been looking to build more momentum in trading yet is having trouble sustaining any upward push. The cannabis stocks below may offer some potential value as possible marijuana stocks to buy in 2021. Yet like all investments always do your research beforehand.
Marijuana Stocks To Watch In 2021
Lowell Herb Co. (OTC:INDXF)
MariMed Inc. (OTC:MRMD)
Lowell Herb Co.
Indus Holding Inc. in 2021 is one of the few cannabis companies to position its self for the future. Recently Indus Holding Inc. purchased Lowel Farms. This acquisition will essentially include all of the assets of the Lowell Herb Co. and Lowell Smokes trademark brands, and product portfolio. As well as the production assets from The Hacienda Group which would be effective immediately.
Back on March 2nd Lowell Farms formally Indus Holding Inc. released its fiscal 2020 Q4 reports. During that time the company reported losses in revenue, EBITDA, and gross margins. This drop in revenue and operating results during Q4 are from the lack of cannabis that was able to be grown. The reason for the halt in cannabis cultivation is from the wildfires and extreme temperatures in late summer, and the resultant plant stress that ensued.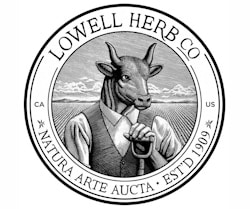 "Despite the headwinds encountered last year, we have much to look ahead and our shift in strategy to acquire Lowell Herb Co and become Lowell Farms will position us for the future," says Mark Ainsworth, Chief Executive Officer for Lowell Farms Inc. "Our team has shown tenacity and drive to get to where we are, and I know what we are capable of achieving when all cylinders are turned on and we are executing to the best of our capacities.
"The future is bright for Lowell Farms and I can't wait to share more with you as we solidify our positioning within the California market."
[Read More]
MariMed Inc.
MariMedi Inc. is one of the many marijuana stocks that since back in mid-November has been able to work its way to better trading in the market. From that time in the middle of November to now MRMD stock has seen a substantial rise in trading. From November 17 to the end of the month MRMD stock saw gains of 218 percent. This increase in trading garnered a great deal of attention from investors.
Since the end of November MRMD stock has been able to keep its upward push going even with small dips. In December MariMed faced a bit more volatility which caused more price fluctuations for MRMD stock at that time. In the first week of trading in December, MRMD stock dropped in trading. Which led the company to close out the first week at essentially the same price it started with.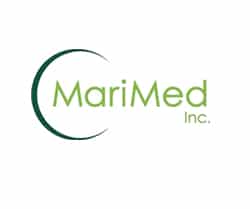 After the first week of trading in December MRMD stock began to face another downtrend. However, the company was able to build more momentum heading into January. Like most marijuana stocks the start of the new year came with a boost in trading. From January 4th to the 8th MRMD stock had a 16 percent increase in trading. Even with a small dip in trading  MRMD stock overall finished January with a gain of 32 percent.
With trading in February, the company was able to continue its upward push in the market. During that time MRMD stocks saw a total 12 percent increase in trading. However since then, MRMD stock has dropped as March trading is underway. Currently MRMD stock is up 12 percent from March 5th to 11th. The goal of the company is to increase its market momentum before the month is over.
---
MAPH Enterprises, LLC | (305) 414-0128 | 1501 Venera Ave, Coral Gables, FL 33146 | new@marijuanastocks.com