Finding Short-term Gains In Cannabis Stocks
Are you watching the top marijuana stocks to buy trying to find one with short-term gains for your portfolio? Currently, many traders use the cannabis sector volatility for short-term gains in the market. Although in the long-term the cannabis market is expected to grow rapidly more investors rather make a quick profit and exit the position.  In reality, the price fluctuation in the cannabis sector makes this type of trading lucrative for investors.
Already in 2021 some of the best cannabis stocks to invest in have seen triple-digit percentage gains for the year. And with the better sentiment in the market, the cannabis sector seems to be on the rise again. Currently, many day traders and swing traders are looking for the next opportunity for gains in the marijuana sector. After reaching new highs in February most pot stocks have lost significant value in the market. In essence, this could mean current market value could hold future value in the sector.
One area of the cannabis market that has seen substantial gains in marijuana penny stocks to watch. Although these cannabis stocks are the most volatile in the market, they can produce quick gains for investors. On the other hand, investors can also sustain quick losses. It's important to remember that the cannabis sector is a high-risk high-reward area of the market. Generally speaking, investors should do extensive research into cannabis companies before investing.
Read More
Smaller Cap Marijuana Companies
So far in 2021, the smaller cap marijuana stocks have seen the most upward momentum in the stock market. A recent pullback could present an opportunity to start positions at a lower price point. Adding some of the top cannabis stocks to your March 2021 watchlist could be beneficial.
As the economy continues to recover one thing to keep in mind about the cannabis industry is the growth potential it has for the next few years. Currently, some analysts are predicting recreational sales will drive global cannabis market growth by 376% in the next five years.
Recently one of these cannabis stocks gained notoriety due to interest from the Reddit investment community. Actually, this caused a surge in the stock price earlier in 2021. For the purpose of finding pot stocks with the possibility of short-term gains, we can research some top marijuana penny stocks. With this in mind, let's take a look at 2 marijuana penny stocks to watch under $2.
Marijuana Stocks To Watch:
Sundial Growers Inc. (NASDAQ: SNDL)
The Valens Company Inc. (OTC: VLNCF)
Sundial Growers Inc.
Sundial Growers Inc. is a licensed producer of cannabis that crafts products using state-of-the-art indoor facilities. Currently, this Canadian operator has a small batch approach to its cannabis production and delivers award-winning quality cannabis for consumers. In February Sundial made an investment into Indiva Limited a leading Canadian producer of cannabis edibles. It seems, the company is continuing to adapt its process to meet consumer needs for better-quality extracts and derivatives.
Next week on March 17th Sundial is expected to release Q4 and full-year 2020 financials after the market close. Barring some strong earnings, this could be a catalyst for the stock to climb in the market. In its last Q3, 2020 financials Sundial saw branded net cannabis sales increase by 77%. But its net cannabis revenue in Q3 was $12.9 million down 36% from Q2 due to a change in company focus and strategy. The company is going for a more high-end branded cannabis approach in the Canadian market.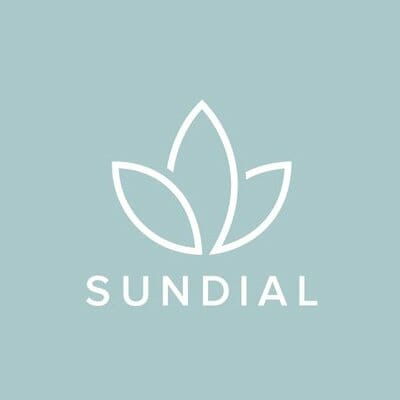 SNDL stock is up 199.89% year-to-date with a high of $3.96 in February. Currently closing trading on March 11th at $1.42 the stock could see some pullback this morning. According to analysts at TipRanks SNDL stock has a 12-month average price target of $0.60. In essence, this would be down 57.75% from current levels. Recently other analysts have downgraded SNDL stock to underperform the market. With this in mind, SNDL stock could be a marijuana penny stock to watch for a lower entry point in the market.
[Read More] Mexico Passes New Cannabis Legislation To Go Full Rec
 The Valens Company Inc
The Valens Company Inc. is a leading manufacturer of cannabis derivative products and provides cannabis processing services across five core technologies. In Addition, the company offers best-in-class product development and manufacturing of cannabis consumer packaged goods. At the present time, The Valens Company's high-quality products are formulated for all segments of the cannabis market and are offered across numerous product formats. Generally speaking, this including oils, vapes, concentrates, edibles, topicals, and pre-rolls, with a focus on product development.
On February 24th The Valens Company announced its Q4 and fiscal 2020 financial results with net revenue up44% to 83.8 million in fiscal 2020 compared to fiscal 2019. In detail company product sales increased 237% to $54.7 million in fiscal 2020 when compared to fiscal 2019. The company also manufactured 62 new SKUs in Q4 of 2020 which include product formats such as tinctures, vapes, concentrates, and beverages.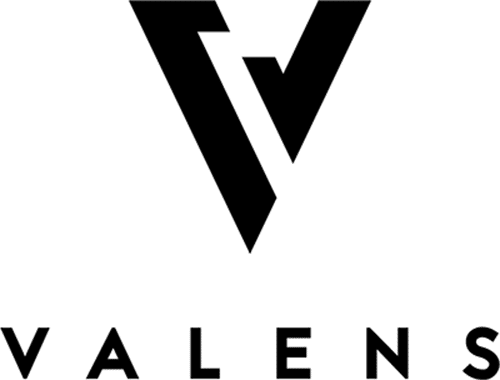 VLNCF stock saw a new high on January 15th of $2.33 before pulling back to current levels. On March 11th the stock closed at $1.50 up 4.38% for the day. According to analysts at MarketBeat VLNCF stock has a consensus price target of $3.75. In essence, this would be a 150% gain from current levels. For this reason, VLNCF stock is a top marijuana penny stock to add to your watchlist in March.
[Read More] Are You Making Money With Marijuana Stocks? 2 To Hold Long Term
---
MAPH Enterprises, LLC | (305) 414-0128 | 1501 Venera Ave, Coral Gables, FL 33146 | new@marijuanastocks.com