3 Marijuana Stocks To Watch 2nd Week In March
Over the last 2 weeks of trading, marijuana stocks have fluctuated a bit in pricing. Since the last half of February, the cannabis sector and a few others started to face a downtrend in trading. Since that time marijuana stocks have been fighting to build back some of their drop in trading. So far in March, there has been a bit of upward trading that has not been sustainable to push up further.
Yet as the new week approaches investors are staying hopeful that 2021 will bring with it the gains and growth for the cannabis industry. Many cannabis companies are preparing for the future of the cannabis industry. For instance, the big talk of the sector is ending cannabis prohibition through federal cannabis reform. This would open up the doors for other markets to take part in the U.S. cannabis industry.
As well it would allow for marijuana stocks that are traded on the OTC to uplist to the NASDAQ or NYSE. Due to cannabis still being federally illegal most marijuana stocks can not trade on U.S. exchanges. Yet on the day cannabis is no longer federally illegal analysts feel this will cause many cannabis stocks to rally. There is still much to be seen with how cannabis stocks will perform after cannabis becomes legal on a federal level.
Right now people are investing in a few facets one is off of speculation due to the uncertainty with federally legalizing cannabis. The next would be capitalizing beforehand and investing for the future. The cannabis stocks below may stang a good chance to see even more growth as the cannabis sector aims to recover even more.
Marijuana Stocks To Watch This Month
Trulieve Cannabis Corp. (OTC:TCNNF)
HEXO Corp. (NYSE:HEXO)
Planet 13 Holdings Inc. (OTC:PLNHF)
Trulieve Cannabis Corp.
Trulieve Cannabis Corp. is Florida's premier and top cannabis dispensary in the state. In recent news, the company has announced a joint venture with Morehouse School of Medicine to fund and conduct medical cannabis research and education. This new venture has a goal to expand the research and bring forth concrete real-life info on medical cannabis. As well as the exploration of cannabinoid receptor genetics in addition to other research that will be conducted.
"This partnership will enhance the cannabis community with the research and education necessary to facilitate the growth of a critical consumer industry and we look forward to collaborating with the tremendous team at the Morehouse School of Medicine." said Trulieve CEO, Kim Rivers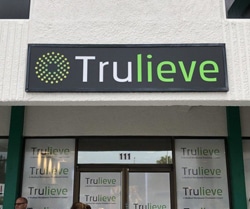 In the last 2 weeks of trading TCNNF stock has been working to build more momentum in trading. From February 16 to the 26th TCNNF stock hit a bit of a downward trend in trading, shortly after the 26th the company was able to start to recover a bit more. The 26th to the 3rd of March was when TCNNF stock started to bounce going from $46.37 a share to $49.50.
This uptick in trading generated gains of 6 percent. Right after the 3rd TCNNF stock dropped again all the way to the 8th of March. Currently TCNNF stock is up from recent lows and from the 8th to the 12th of March the company has made a 13 percent increase in trading. The company has been able to sustain its upward push even with small dips in trading. With more trading to be done this year Trulieve still remains a top marijuana stock to watch in 2021.
[Read More]
HEXO Corp.
Next on the list is HEXO Corp. this marijuana stock since the end of November has been able to build enough momentum to push up in the market. Prior to this past November earlier in 2020 HEXO faced issues in the market and as a company. However, in recent trading, it seems it will take more than volatility to keep HEXO stock down.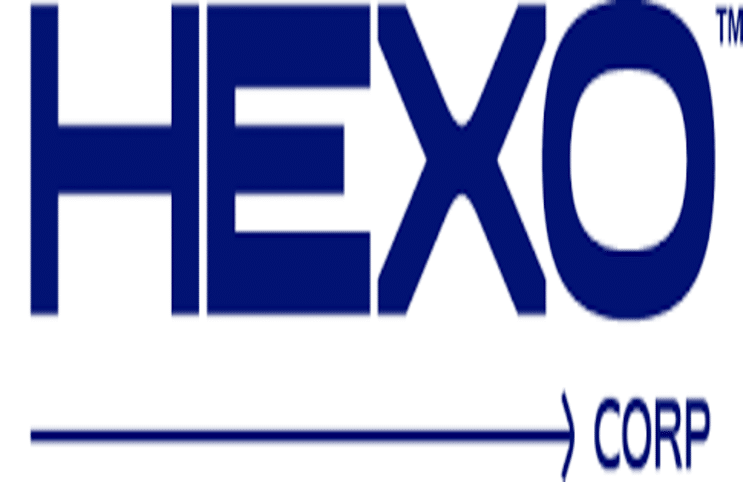 In the last 3 weeks, HEXO stock has been able to rise before dropping in the market. In the first 2 weeks of February, HEXO stock went on a nice run. From the 1st of the month to the 10th of February HEXO stock reached gains of 63 percent. This was a solid push to start the month and allowed some shareholders to see a decent return before dropping the rest of the month.
Now before February was over HEXO stock did have small spikes in trading as it was on its downtrend. Currently in March HEXO stock has slowly started to recover from previous lows but investors remain cautious if the company can sustain this upward push this month.
Planet 13 Holdings Inc.
Planet 13 Holdings Inc. the cannabis company known for its marijuana superstore out of Las Vegas Nevada. The company in the first few days of trading in 2021 had a small push before dropping the rest of the month. When trading in February started PLNHF stock went on a nice run for the first few weeks of trading. On February 1st PLNHF stock went from $5.28 a share to $8.19 on the 10th.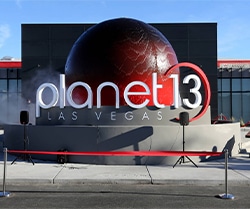 This February rally made for a 55 percent increase in trading and allowed shareholders to recover from January lows. Although the rest of February was a bit volatile leading to a downtrend with spikes in trading along the way. In March PLNHF began to drop again and has recently started to recover heading into the second week of March. With PLNHF stock pushing back up in the market, there is still plenty of trading left to be seen for this marijuana stock to watch.
---
MAPH Enterprises, LLC | (305) 414-0128 | 1501 Venera Ave, Coral Gables, FL 33146 | new@marijuanastocks.com