2021 And The Cannabis Sector
As 2021 progresses some of the best marijuana stocks to invest in continue to show upward momentum in the market. After the cannabis sector lost significant value in March top cannabis stocks have started in April showing some upside. Although many top cannabis stocks lost value in the market in March many leading cannabis companies reported record revenue growth last month for 2020 full-year results.
In addition, the cannabis industry in the U.S.  is experiencing significant growth as more legalization continues on the state level.  In states like Illinois, cannabis sales increase 120% from 2019 to $144.8 million in March. Generally speaking, a similar sales trend can be seen in many places across the United States. At the present time, many U.S. cannabis companies are expanding their operations in key markets across the country. In many instances, they've done this by way of mergers and acquisitions which enables them to establish a larger presence quickly.
Currently, many analysts predict the cannabis industry will grow substantially in the next five years. But before investing in the cannabis sector there are a few things to know about marijuana stocks. For one leading cannabis stocks have been known to be extremely volatile in the market. This makes long-term investments in the sector much more difficult for investors. But because of the volatility many day traders and swing traders thrive due to the price fluctuations in the cannabis sector.
Finding Marijuana Stocks With Potential Value
Navigating through cannabis stocks requires investors to do thorough research and their own due diligence on these marijuana companies. Being that recently some of the best cannabis stocks to buy have lost some value they could be ready for a rebound in the market. In order to take an in-depth look into leading cannabis companies, we can begin to research their current performance. One way investors can get information on leading cannabis companies is by following their press releases and financial results. In addition, watching how top marijuana stocks perform in the market can help you achieve a better entry point for your investment.
For investors making a watch list of possible marijuana stocks to buy in April 2021, we can take a closer look at some candidates. Potentially these top pot stocks could see upward momentum in April. with many things occurring in the cannabis industry, this could be a good time to define top marijuana stocks too invested. With this in mind let's take a look at two marijuana stocks that may rebound in April.
Read More 
Marijuana Stocks To Watch:
TerrAscend Corp. (OTC: TRSSF)
TILT Holdings Inc. (OTC: TLLTF)
TerrAscend Corp.
TerrAscend Corp. is a U.S. cannabis operator with leading vertically integrated operations nationwide.  Currently, the company is operating in Pennsylvania, New Jersey, California and is also a licensed cannabis producer in Canada. In the U.S. TerrAscend operates the Apothecarium dispensary which has been growing in new markets. In March TerrAscend reported its 2020 financial results and full-year 2021 guidance. Specifically, full-year, 2020 net sales increase 134% year over year to $198 million. In addition, Q4 net sales increase 152% year over year and 28% quarter over quarter to $65 million. Also, adjusted gross margins increased to 56% from 4% in 2019. The company also realized an adjusted EBITDA of $60 million compared to a loss of $27 million in 2019.
Another key point TerrAscend raised is the full year 2021 guidance the company expects full-year 2021 net sales to exceed $290 million. Additionally, the company expects adjusted EBITDA to exceed $122 million. For 2021 the company is benefiting from cultivation capacity increases completed in Pennsylvania in 2020. In New Jersey, the company's new 40,000 square foot greenhouse and 80,000 square foot indoor cultivation facilities are expected to see a sales increase throughout 2021. As the company opens two additional dispensaries in this state in the second and third quarters of this year.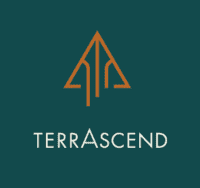 TRSSF stock is up 10.59% year to date with a high of $16.25 in February. Closing on April 6th at $11.11 the stock climbed 10.70% in yesterday's trading. According to analysts at Tip Ranks TRRSF stock has a 12-month average price target of $16.74 per share. This would be a 50.65% increase from current prices. For this reason, TRSSF stock is a top cannabis stock for your April 2021 watchlist.
[Read More] The Biden Administration Is Not Making Federal Cannabis Reform A Priority
TILT Holdings Inc.
TILT Holdings Inc. is a provider of business solutions to cannabis companies globally building their brand. Specifically, the company has a portfolio of companies that provide technology, hardware, cultivation, and production. At the present time TILT services many cannabis companies across 35 states in the U.S., Canada, Israel, Mexico, South America, and Europe. Currently, TILT supplies the U.S. and European medical cannabis markets with medical-grade inhalation devices. In this area, the U.S. medical cannabis market is expected to grow by 20% on an annual basis.
The company seems to be positioning Itself to grow alongside the medicinal cannabis market. In March TILT entered its third market due to the acquisition of an Ohio processing facility. In addition, the company has also launched Her Highness NYC branded THC products in Massachusetts. Her Highness NYC is a female-owned premium cannabis brand.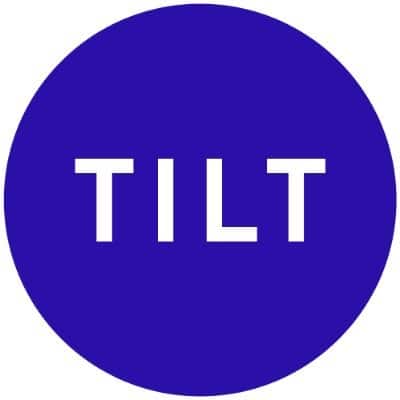 TLLTF stock is up 79.14% year to date with a high of $0.75 in February. On April 7th TLLTF stock is down 4.67% trading at $0.5196 in the first half-hour of the trading session. According to analysts at Market Beat TLLTF stock has a consensus price target of $1.25 per share. This would be a 140.6% increase from current levels. With this in mind, TLLTF stock is a top marijuana stock to watch in April 2021.
[Read More] Are These Canadian Marijuana Stocks A Buy-In April? 2 Pot Stocks With Gains In 2021
---
MAPH Enterprises, LLC | (305) 414-0128 | 1501 Venera Ave, Coral Gables, FL 33146 | new@marijuanastocks.com