The marijuana stock market has remained an extremely interesting industry for the better part of two years at this point. With so many new innovations and updates to everything from legislation to new products, it seems as though we are entering a new phase of cannabis throughout the whole of the market.
The first step to understanding the industry is to understand the different types of products that are available for sale. If one understands this, they can begin to understand the various aspects of different players in the market. Currently, CBD or cannabidiol is one of the most popular ingredients to put in various cannabis-infused products. CBD can be infused into everything from topicals, vaporizers, and even pharmaceutical drugs. The last of those seems to be one of the most prominent as we are just now seeing approval from various U.S. federal bodies for the use of CBD pharmaceuticals.
CBD made big headlines as the Federal Drug Administration in the U.S. approved the first cannabis-infused pharmaceutical in history. The drug, being used to treat everything from seizures to cancer and aids patients, has been deemed a miracle substance for those who need it.
Within the marijuana industry are several different types of companies. The first, and most common of these is the growers of cannabis, also known as pure-play marijuana stocks. These companies which include everyone from Canopy Growth to the Green Organic Dutchman, are working to cultivate cannabis in its various forms where they then can distribute them to customers around the world.
The next type of cannabis stock and one that is mentioned above is the biotech-based marijuana stocks. These companies are the ones working to find new drugs using cannabis as the main component. Most of these companies are producers of non-cannabis related drugs as well, but cannabis does seem to be a very large part of their future business.
The last type of cannabis stock is the ancillary industry that is highly associated with marijuana. These companies are the producers of packaging, money transport, gardening suppliers and more. All of which have seen an incremental rise along with the growth of the marijuana industry. Companies like Scotts Miracle-Gro and Brinks are just a few who have large correlations to cannabis.
Of course, with any market comes a high degree of risk, but nowhere is this better highlighted than in cannabis. Marijuana is still a very new market which means that volatility is very high in many of the stocks. The majority of cannabis stocks are listed on OTC markets which means that they are not as highly regulated as companies listed on large exchanges such as the NYSE or NASDAQ.
There are many legal challenges that can make investing quite difficult as well such as the current state of cannabis in the U.S. as far as federal legislation is concerned. But, as stated before cannabis is still very much in its infant stages which means that we have a large amount of room to grow. With projections showing that marijuana should be worth tens of billions in only a few years around the world, the industry is extremely exciting, but investors should always make sure to do their research.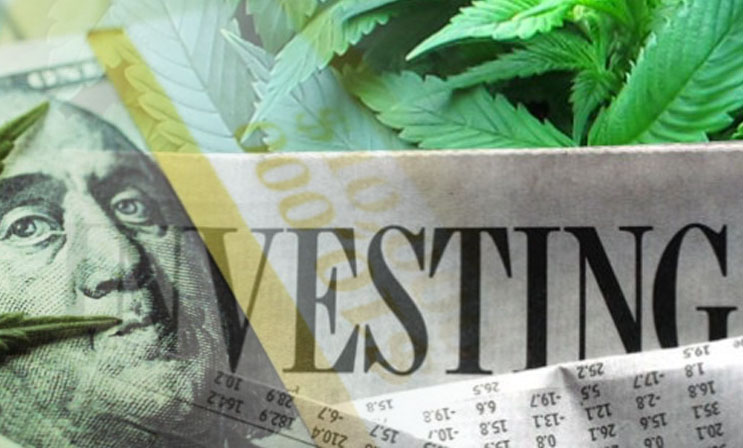 ---
MAPH Enterprises, LLC | (305) 414-0128 | 1501 Venera Ave, Coral Gables, FL 33146 | new@marijuanastocks.com