Buying Marijuana Stocks? Here Are 2 To Add To Your Investment Portfolio
In recent trading, some marijuana stocks are having trouble recovering from the current downtrend. Now some of this may be due to investors selling off shares to recoup as much of their investment as possible. Yet with this current drop in the market is also giving people the chance to invest in the top marijuana stocks. With a great deal of uncertainty around when federal cannabis reform will happen people are still trading off speculation.
With more than half of the United States having already legalizing cannabis it's only a matter of time before nationwide legalization happens. For those who are watching what's going on in the cannabis industry and want to start investing, there are some things to know. For one marijuana stocks trade in a volatile market meaning that cannabis fluctuates in price quickly. This part of the reason those who do invest in cannabis stock see more short-term gains than long.
However, there are a few marijuana stocks that present good long-term investment options. To begin you want to learn about trading and starting building a list of marijuana stocks to watch. After you built a watchlist of your top marijuana stocks next you need to do your research on each company. By learning all you can about each company will give you the best chance at buying the best marijuana stocks.
As mentioned above marijuana stocks are still dipping which gives people the chance to capitalize on these lower entry points. The goal with any investment is to make money overall. Also with how much progress the entire sector has had in the last few years, it's safe to say there is still time to get involved. The marijuana stocks below maybe be a good place to start when looking for cannabis stocks to buy.
Marijuana Stocks To Watch This Month
Innovative Industrial Properties, Inc. (NYSE:IIPR)
Aphria Inc. (NASDAQ:APHA)
Innovative Industrial Properties, Inc.
Innovative Industrial Properties, Inc. holds a unique place among the other cannabis companies in the space. The company's operation is centered around marijuana real estate which is a booming niche. The way the company is by acquiring different pieces of real estate then leasing the establishments back out to licensed experts in the cannabis industry. With how fast the sector is expanding it's necessary to a have location you can legally conduct your business and start your operation.
This what makes the marijuana real estate niche so valuable to those looking for a place to start a legal marijuana operation. Looking back at the last 8-12 weeks of trading IIPR stock has still maintained a promising position in the market. In the beginning of 2021, IIPR stock had a little trouble seeing better momentum in the first week of the new year.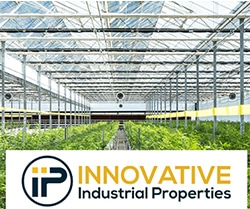 However, right after the first week of January IIPR stock started to see better trading for a short period of time. A good portion of trading in January was up and down for IIPR stock. When trading in February started IIPR stock began to pick up in trading. In the first week of February, IIPR stock had a push that made for gains of 8 percent during this time.
Final Thoughts On IIPR Stock And Market Performace
Furthermore, the company continued to hold this market position even with bits of up and down price movement. Towards the end of the month once again IIPR stock was impacted by the downtrend that cannabis stocks were having. As soon as trading in March began IIPR stock plummeted even further. Yet in the midst of this downward trading small spikes in trading did happen before dropping once more. Right now in April IIPR stock has started to slowly pick up in trading as investors are keeping an eye out to see if trading can continue to increase.
[Read More]
Aphria Inc.
Aphria Inc. is another one of the highly watched cannabis stocks in the market. Much of this recent market attention stems from when Aphria partnered with Tiray Inc. to form the largest marijuana company which has created more eyes on both companies. Over the last 8 weeks of trading, APHA stock has been able to build more momentum which has led to a higher market position. At the start of February, APHA stock saw a nice boost in trading from the 1st to the 10th.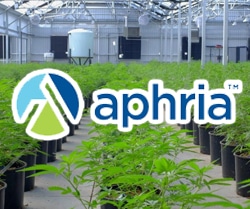 During this run, APHA stock saw a substantial gain of 110 percent. This upward push displayed good market movement as well as more growth potential. After the 10th APHA stock started to lose some of its momentum. This d which led to a drop in trading for the rest of the month. In March APHA stock tried to recover but had trouble sustaining any uptick for the month. Currently in April APHA stock is still working to see better trading. Some people feel a bounce is soon to happen as investors keep an eye on this marijuana stock to watch.
---
MAPH Enterprises, LLC | (305) 414-0128 | 1501 Venera Ave, Coral Gables, FL 33146 | new@marijuanastocks.com