Best Cannabis Stocks For Momentum In August
Do you plan to invest in marijuana stocks in the first week of August 2022? Many cannabis investors are actively trading top cannabis penny stocks to profit from price fluctuations caused by the current market volatility. In general, penny stocks are any stocks that are traded for less than $5. Active traders frequently profit from the high price volatility in these marijuana stocks to gain a short-term competitive edge. At the present time,  many investors regularly use day trading and swing trading tactics with marijuana penny stocks to secure gains.
The Senate may decide to approve the legalization of marijuana in August. Chuck Schumer's federal marijuana legalization proposal was formally submitted, and it may pass in August. The cannabis industry backed previous efforts to enact federal cannabis legislation, and there may be some advancement in the coming months. Since many cannabis investors are afraid to make long-term investments in the present market, some cannabis investors are relying on short-term investing strategies to earn money this year. Let's examine the best 3 penny stocks for short-term trading this week.
[Read More] Top Marijuana Stocks To Buy In August? 2 MSOs To Watch Right Now
Top Canadian Cannabis Stocks For Your August Watchlist
Sundial Growers Inc. (NASDAQ: SNDL)
Aurora Cannabis Inc. (NASDAQ: ACB)
IM Cannabis Corp. (NASDAQ: IMCC)
Sundial Growers Inc.
A Canadian business called Sundial Growers Inc. cultivates and sells marijuana for adult consumption. The company currently manufactures and distributes inhalable products including flower, pre-rolls, and vapes. Sundial has unveiled the first Canadian Caviar cone under the Top Leaf brand. According to the company, the Forbidden Lemon Caviar Cones will be the first caviar cone product to hit the Canadian market. As a result of this news, Sundial's specialized innovation pipeline for premium inhalables in the Canadian cannabis market has expanded. Alcanna, Canada's largest privately owned alcohol store, was purchased by Sundial.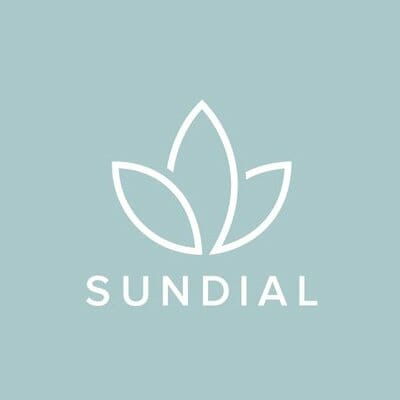 Sundial released its first-quarter 2022 financial results in May. These numbers indicate that net sales were $17.6 million, which included the days' worth of revenue from the Alcanna purchase. Alcanna and Sundial's first-quarter 2022 sales of $162.5 million with a gross margin of $36.3 million and theirs would have been merged if the merger had been completed on January 1. Also, the gross margin for Sundial climbed from a loss of $3.5 million in the previous quarter to a profit of $3.4 million in Q1 2022. In Q1 2022, the company lost $38 million as opposed to $134.4 million the previous quarter. Sundial will deliver its second quarter 2022 results on August 12th after the market close.
SNDL Stock Performance
SNDL stock closed at $2.46 on August 2nd up 6.03% in the past five trading days. The stock had a 10 to1 reverse split before trading on July 26th. The stock has a 52-week price range of $2.12-$9.60 and is down 57.44% year to date. According to analysts at CNN Business SNDL stock has a 12-month consensus price target of $5.00 per share. In this case, this would represent an increase of 102.83% from its last trading price of $2.46.
[Read More] 3 Marijuana Stocks For Your August Watchlist
Aurora Cannabis Inc.
Aurora Cannabis Inc. is a Canadian business that cultivates and exports medicinal marijuana to other countries. The company entered the US cannabis industry by acquiring Reliva, a company that produces CBD there. In general, three additional San Rafael '71 cultivars have been added to Aurora's inventory. The company exported marijuana worth $8 million to Israel. In addition, the business has completed the initial shipment to the French medicinal cannabis pilot program and is now working to balance its books. Furthermore, the company expanded its dominance in the German market in May when it opened its first production and manufacturing facility with EU-GMP certification.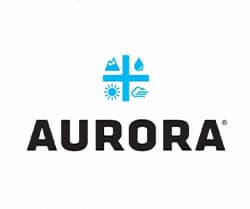 When the company announced its third quarter fiscal 2022 results in May, it was still leading Canadian LP in high-profit international medical sales. Medical marijuana's net sales reached $39.4 million, an 8 percent rise from the previous year. The third quarter of 2022 saw an additional $50.4 million in net cannabis revenue, a 17 percent drop from the second. From $20.9 million in the second quarter to $12.3 million in the third, adjusted EBITDA losses dropped. The business has previously repurchased $141.4 million in convertible notes and presently has a robust balance sheet. In June, Aurora Cannabis repurchased convertible notes for $20 million.
ACB Stock Performance
ACB stock closed at $1.55 on August 2nd   up 11.51% in the last five trading days. Currently, the stock has a 52-week price range of $1.21-$8.69 down 71.33% year to date. According to analysts at CNN Business, ACB stock has a median price target of $2.34 per share. This would be an upside of 52.25% from its last trading price of $1.55.
[Read More] Top Cannabis Stocks To Buy Long Term? 3 Marijuana REITs For August 2022
IM Cannabis Corp.
IMC is a global leader in the medicinal and adult-use recreational cannabis businesses, operating in Israel, Germany, and Canada. At the present time, the IMC brand, according to the company, has apparently helped the Israeli medical cannabis market pass a critical milestone. IMC is expanding its product portfolio to include medical cannabis. Adjupharm, a subsidiary with German headquarters and an EU-GMP-certified medicinal cannabis distributor, represents the company all throughout Europe. The corporation also released important information regarding the opening of a cutting-edge logistics facility in Germany. This facility will enable long-term supply chain optimization for Adjupharm, including bulk cannabis repackaging. Also important, Focus Medical said in January that 400 kg of top-quality indoor dried cannabis had arrived in Israel. The business acquired Oranim Pharm, a significant medical cannabis pharmacy in Jerusalem, in March.

According to the company's earnings report in May, revenue climbed by 169 percent year over year to $23.6 million in the first quarter of 2022. In addition, gross profit before fair value adjustments rose to $6.4 million, up 37% from the first quarter of 2021 and 67% sequentially. After making four big acquisitions in Israel, including the largest retail and online pharmacy company in the country and a trade and distribution center with an IMC-GDP license, the company began centralizing the operations of its newly acquired businesses during the first quarter. Under the WAGNERS Brand, IMC debuted premium Canadian cannabis grown indoors for the first time in Germany in December.
IMCC Stock Performance
IMCC stock closed at $0.4326 on August 2nd down 15.19% in the past five days of trading. In general, the stock has a 52-week price range of $0.431-$5.08 and is down 87.05% year to date. According to analysts at CNN Business IMCC stock has a median price target of $5.00 per share. In this case, this would represent an upside of 1042.33% from its last trading price of $0.4326.
Trading Canadian Pot Stocks For Short-Term Gains
At the present time, market volatility may make it challenging for investors to begin long-term investments. A preferable choice for short-term investments may be Canadian LPs because of their high level of price volatility. Cannabis penny stocks are thought to have a higher risk-to-reward ratio. You should conduct your own research on the company before investing. Press releases and financial reports from a company may include details on the leading companies in a certain industry. In addition, developing your knowledge of chart patterns and using technical indicators may improve your trading results. As investors get ready for increased volatility in 2022, these could be the top cannabis penny stock companies to keep an eye on right now.
---
MAPH Enterprises, LLC | (305) 414-0128 | 1501 Venera Ave, Coral Gables, FL 33146 | new@marijuanastocks.com