Top Marijuana Stocks For Better Trading This Month?
As the first week of August begins some marijuana stocks are starting to look better than others. With a new month of trading here the speculation on what could occur may be helping to see an increase in momentum. Also, many shareholders are preparing for companies to start releasing earnings. If cannabis companies can report strong results it could help the sector see an increase in momentum. Although most marijuana stocks are trading at lower levels than this time last year more overall action has taken place. The current pace of the sector is one with a good amount of volatility. Now the obvious upside is being able to find marijuana stocks to buy off the dip.
The downside is having your position drop even lower making it tough to take a profit. Still with cannabis companies expanding and thriving through different ventures now could be the time to get invested. The cannabis industry is growing at a fast pace globally. Right now more than half of the United States has legalized cannabis. In 2022 more states are soon to vote on whether cannabis will be legal or not. When a new market is being developed it gives MSO a chance to get in from the ground level.
Which can have good results for some who are willing to invest. When it comes to investing in marijuana stocks make sure you do your research first. Learning all you can beforehand gives you better insight if the company and is worth it. As things continue to push forward 2022 is shaping up to be a good time for legal cannabis. The companies below are several options to consider if you are looking for marijuana stocks to watch this month.
Top Marijuana Stocks To Watch Right Now 2022
GrowGeneration Corp. (NASDAQ:GRWG)
The Scotts Miracle-Gro Company (NYSE:SMG)
Agrify Corporation (NASDAQ:AGFY)
GrowGeneration Corp.
GrowGeneration Corp. through its subsidiaries owns and operates retail hydroponic and organic gardening stores in the United States. In the most recent news, the company announced it has scheduled its Q2 2022 earnings conference call for August 4th. As well back at the end of June GrowGen announced the opening of its Jackson Mississippi store.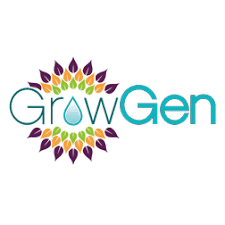 This made for the company's 64th store nationwide and will expand the number of states the company operates into 14. The store opened on June 27, 2022. Additionally, GrowGen has signed two leases in North Chesterfield, Virginia, and Hazelwood, Missouri. These stores are expected to be opened in the second half of 2022 and will expand the number of states GrowGen operates to 16.
[Read More] Top Cannabis Stocks To Watch Reporting Earnings Early August
The Scotts Miracle-Gro Company
The Scotts Miracle-Gro Company engages in the manufacture, marketing, and sale of products for lawn, garden care, and indoor and hydroponic gardening in the United States and internationally. On July 21st the company announced it will be releasing its Q3 2022 financial results and conference call.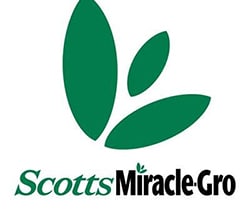 Also back on June 13th, the company announced it has appointed Governor Brian Sandoval to its board of directors. Governor Sandoval served two terms as the 29th Governor of the State of Nevada, having held office from 2011 to 2019. He is currently the President of the University of Nevada, Reno, a position he has held since 2020.
[Read More] 2 Marijuana Stocks To Watch In The First Week Of August
Agrify Corporation
Agrify Corporation develops precision hardware and software cultivation and extraction solutions for the cannabis and hemp industry in the United States. Over the last 3-4 weeks the company has announced a few pieces of important news. On July 14th the company announced it has strengthened its board of directors and executive leadership team. Which is meant to further advance long-term growth.

Now in more recent news, the company will be hosting a conference call to review its financial results for the second quarter ended June 30, 2022. This conference call is set to take place on August 10th, 2022 at 8:30 am. The Company will report its financial results for the second quarter in advance of the call.
---
MAPH Enterprises, LLC | (305) 414-0128 | 1501 Venera Ave, Coral Gables, FL 33146 | new@marijuanastocks.com