Best Marijuana Stocks During Earnings In August
Are you currently looking for the top marijuana stocks? The bulk of the cannabis industry saw fresh lows in July. We are now in August, and both the market as a whole and the price of marijuana stocks are rising. Even while this rebound may be followed by more declines once the second quarter's results are announced, it still demonstrates the potential of the best cannabis stocks. Over the previous month, some have, on average, experienced significant percentage gains.
Since it became known that Schumer officially proposed the CAOA in the Senate, several of the top cannabis stocks to monitor have begun to increase in value. August might generally continue to be positive for the cannabis business as Congress continues to work on legislation to legalize marijuana. The US cannabis industry, which generates billions of dollars yearly, has been harmed by delays in federal cannabis legislation.
MSOs today generate the majority of global revenue. They have fared better than Canadian LPs since the pandemic. In addition, many ancillary cannabis stocks have also continued to show growth. By taking advantage of the sector's resurgence, investors may be able to capitalize on the market's current momentum. In this article, we'll look at the 3 top cannabis stocks on your watchlist that will be reporting results first two weeks of August.
[Read More] Top Marijuana Stocks Delivering Gains Before August 2022
Top Cannabis Stocks To Watch First Two Weeks Of August
Green Thumb Industries Inc. (OTC: GTBIF)
Curaleaf Holdings, Inc. (OTC: CURLF)
AFC Gamma, Inc. (NASDAQ: AFCG)
Green Thumb Industries Inc.
Green Thumb Industries Inc. is a major player in the US cannabis consumer packaged goods (CPG) industry. At the present time, 77 Green Thumb locations are dispersed throughout 15 states. GTI now holds 111 retail licenses, and more are expected in the future. As part of a special collaboration with the privately held Cookies Brand, GTI opened a Cookies in 2021 on the Las Vegas Strip. Green Thumb has announced the launch of its cannabis company in Virginia following the completion of its acquisition of Dharma Pharmaceuticals. Through the acquisition of Leafline Industries, the company entered the Minnesota market. In April, the company unveiled its 77th Rise facility.

Sales for the first quarter were $243 million, up 25% from the same time in 2021, according to GTI. After nine consecutive quarters of positive GAAP net income, the company now has a net income of $29 million, or $0.12 per basic diluted share, for the most recent quarter. Additionally, it reported $67 million in adjusted EBITDA or 28% of revenue. This is significant since GTI reported $55 million in sales for the first quarter of 2022, marking the company's ninth consecutive quarter of positive cash flow. Additionally, the business had $175 million in cash at the end of the quarter. GTI will disclose its results for the second quarter of 2022 on August 3rd, following the market close.
GTBIF Stock Performance
On July 29th, GTBIF shares finished at $9.19, down 11.07% in the last five trading days. Currently, the stock has a 52-week price range of $7.72-$33.35 and is down 58.67% year to date.  According to analysts at Tip Ranks GTBIF stocks has a 12-month average price target of $31.16 per share. In this case, this would represent an increase of 239.25% from its last trading price of $9.19.
[Read More] 3 Marijuana Stocks To Keep On Your Radar Come August
Curaleaf Holdings, Inc.
Curaleaf Holdings, Inc., a multi-state cannabis merchant with 137 retail locations in the US, produces packaged cannabis products. Adven GmbH, a fully owned subsidiary of Curaleaf International, is now advertising medicinal marijuana products in Germany. Curaleaf's Select is one of the most well-known brands in the nation. In November, Curaleaf purchased Tryke Companies to expand into three additional states. Currently, Arizona, Nevada, and Utah are included in the company's portfolio of interests. The company opened its 51st site in Florida to close in July. In May, Matt Darin will take over as CEO, according to Curaleaf.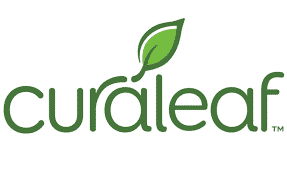 According to the company's results report in May, revenue for the first quarter of 2022 was $313 million, an increase of 20% over the same time in the previous year. Additionally, adjusted EBITDA was $73 million and cash flow from operations was $57.4 million in the first quarter of 2022. The total area that Los Suenos Farms may now cultivate has expanded to 4.4 million square miles.  Recently, the company established its 17th store and introduced its Fab 5 Freddy B Noble cannabis brand in New Jersey in June. On August 8 after the closing, the corporation is expected to announce its 2022 second quarter financial results.
CURLF Stock Performance
On July 29th CURLF shares closed at $5.55, down 10.57% in the past five days of trading. At the present time, the stock is currently trading in a 52-week range of $4.79-$13.35 and is down 44.44% year to date. According to analysts at Tip Ranks CURLF stock has a 12-month average price target of $11.57 per share. In this case, this would represent an upside of 108.47% from its last trading price of $5.55.
[Read More] Top Marijuana Stocks To Buy Right Now? 3 To Watch Before August
AFC Gamma, Inc.
AFC Gamma, Inc. is a well-known ancillary cannabis company with a strong cash flow and efficient business operations. In addition to places with favorable legal and supply/demand fundamentals, the company, launched in 2020, concentrated on real estate security and other collateral. The areas of specialization of AFCG include first-lien loans, mortgage loans, construction loans, bridge financings, and other non-traditional financing solutions. AFC Gamma has focused its most recent business ventures on the swiftly expanding cannabis sector. With Verano Holdings Corp. (OTC: VRNOF), the company approved a $250 million credit upsize and a $100 million option.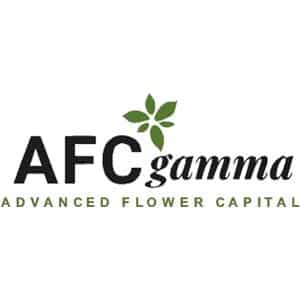 The company reported a net income of $10.2 million, or $0.53 per basic weighted share, for the first quarter in May. Additionally, during the first quarter of 2022, the company achieved distributable earnings of $11.9 million. AFC also paid out a dividend in April, increasing it by 10% from the previous quarter to $0.55 per common share. To make a total of $154.2 million in new commitments, the business also completed $131.5 million in additional existing obligations that will be funded beginning in Q1 2022. As of May 9th, the company's 12 portfolio companies had a combined loan commitment of $482.7 million. The company declared a $0.56 dividend for the fiscal quarter ending June 30, 2022, which was paid on July 15th. AFC Gamma, Inc. will deliver its second-quarter 2022 earnings on August 9, 2022, before the market opens.
AFCG Stock Performance
AFCG stock ended at $16.40 on July 29th up 5.40% from the previous month. The stock is down 27.94% year to date, with a price range of $14.90 to $25.50. CNN Business analysts estimate a 12-month average price of $23 per share for AFCG shares. This forecast indicates a 40.24 percent gain over the stock's most recent trading price of $16.40.
Investing In Pot Stocks For August
You should always conduct your own research before making an investment in a company. It may be best to determine which companies are the strongest to invest in by reviewing their financial statements and press releases. These may be the top marijuana stocks to buy right now in August as the cannabis sector shows an upside.
---
MAPH Enterprises, LLC | (305) 414-0128 | 1501 Venera Ave, Coral Gables, FL 33146 | new@marijuanastocks.com