Best Cannabis Stocks To Watch Next Month
Are you looking for top marijuana stocks with momentum heading into August? With several of the biggest US corporations reporting stronger than anticipated earnings for the second quarter this week, the market as a whole started to see a strong upside. Congress is also anticipated to start debating federal cannabis policy in August. Cannabis stock prices have significantly increased in market value since July began, after falling to new lows.
In order to take advantage of the present volatility, many cannabis investors are now trading marijuana stocks utilizing short-term transactions. Many of the top cannabis businesses are currently trading at values comparable to penny stocks. For those who are unfamiliar, penny stocks are any equities with a price below $5. Particularly, they are renowned for their strong volatility and may experience large daily price changes.
Many of the biggest marijuana businesses unveiled their first-quarter profits in May, which demonstrated a sharp increase in year-to-date revenues. However, several of these companies have reduced their projection for 2022, blaming the decreased expectations on growing expenses and the possibility of a recession. Let's examine three of the top cannabis stocks that investors should keep an eye on in August 2022.
[Read More] Top Marijuana Stocks To Buy Right Now? 3 To Watch Before August
Top Cannabis Stocks Delivering Gains In Recent Trading
Leafly Holdings, Inc. (NASDAQ: LFLY)
Charlotte's Web Holdings, Inc. (OTC: CWBHF)
Cansortium Inc. (OTC: CNTMF)
Leafly Holdings, Inc.
Leafly Holdings Inc., a well-known online cannabis marketplace and consumer guide declared in February that trading in its common stock, LFLY, had begun on the NASDAQ. The most reliable website for locating and buying cannabis products from authorized sellers worldwide is Leafly. Every year, more than 125 million individuals use Leafly to research cannabis and make online purchases from nearby merchants. The business's comprehensive resources, which include technology and advertising services, let customers make informed purchasing decisions and help cannabis businesses attract and retain devoted customers. Customers may make purchases directly on the business website thanks to the online cannabis delivery service that the corporation launched in California in May.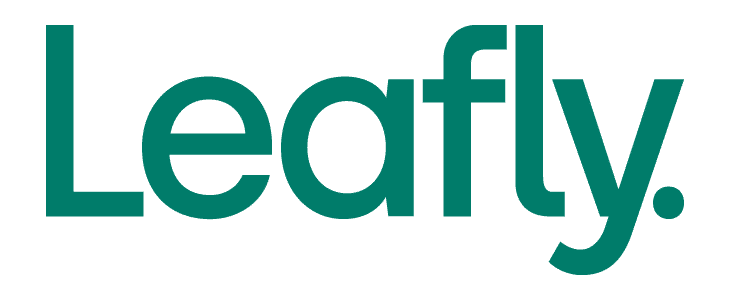 Revenues for the first quarter of 2022 were up 40% year over year to $57.5 million when Leafly released their results in May. Additionally, there are 16.4 million active users monthly right now, up 52% from the prior year. The business made $53.7 million in gross profit or a profit margin of 93%. Additionally, after reporting a net income of $7.7 million the year before, the corporation lost $31.2 million in the quarter. The legal cannabis sector is the biggest employer in the US, according to an analysis of cannabis employment issued by the company on February 23. By 2021, it was predicted that the cannabis sector will generate $25 billion in revenue and over 100,000 new employees. In June Leafly was added to the Russel 3000 and 2000 indexes. The company will release its second quarter 2022 results on August 11th after the close.
LFLY Stock Performance
LFLY stock closed on July 29th at $5.52 up 16.46% in the past five trading days. Currently, the stock has a range of $4.00-$11.58 and is down 44.74% year to date. According to analysts at CNN Business LFLY stock has a median price target of $12 per share. In this case, this would represent an upside of 120.59% from its last trading price of 5.52.
[Read More] 3 Marijuana Stocks To Keep On Your Radar Come August
Charlotte's Web Holdings, Inc.
One of the industry leaders in the US for hemp-derived CBD health products is Charlotte's Web Holdings, Inc. Primarily, the business has maintained its top spot in the US CBD market for years and has continued to expand. Particularly, Charlotte's Web sells high-end hemp goods with genetics cultivated on American farms. In particular, the business produces this into hemp extracts and owns the top CBD brand in the US. Across the country, more than 22,000 retail outlets distribute Charlotte's Web products.

Revenue decreased in the first quarter of 2022, mostly as a consequence of decreased eCommerce traffic, the business announced in May. Overall, Q1 consolidated net revenue was $19.4 million, down 17.3 percent from Q1 2021's $23.4 million. Additionally, eCommerce sales directly to consumers fell by $3.0 million or 18.5 percent to $13.1 million in revenue. Meanwhile, the gross profit was $11.7 million, or 60.5 percent of the combined sales, as opposed to $13.6 million and 58.3 percent in the first quarter of 2021. Compared to the first quarter of 2021, which had an operating loss of $10.1 million, the operating loss for the first quarter of 2022 was $1.5 million, or 14.8 percent, better.
CWBHF Stock Performance
CWBHF stock is trading at $0.71 on July 29th, up 59.62% in the past month. The stock has a 52-week price range of $0.38-$3.52 and is down 30.39% year to date. According to analysts at Tip Ranks CWBHF stock has a 12-month average price target of $1.10 per share. In this case, this would represent an increase of 54.93% from its current trading price.
[Read More] Top Marijuana Stocks To Buy In August? 2 Ancillary Plays To Watch Now
Cansortium Inc.
The Florida-based cannabis business Cansortium Inc. is focused on producing high-quality marijuana. Currently, the business has offices in Texas, Michigan, and Pennsylvania. This year, Cansortium is extending its reach in Florida and Pennsylvania with a $90 million loan and equity arrangement. A dispensary was opened by the company recently in Fruitland Park, Florida. One of the state's major dispensary networks, Cansortium operates 27 dispensaries in Florida. Fluent offers a comprehensive range of premium dried flower, consumables, full-spectrum extracts, cartridges, and lotions under the Fluent brand.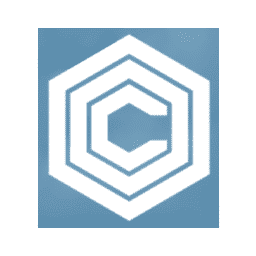 According to the company's first quarter 2022 results published in May, sales rose 30% year over year to a new high of $19.7 million, with preliminary April revenue of $7.5 million. In addition, the business' Q1 Adjusted EBITDA increased by 42% year over year to a new high of $6.2 million. Importantly, the business reaffirmed its forecast for 2022 sales of $90-$95 million and adjusted EBITDA of $25-$28 million. Revenue for the state of Florida increased by 26.6 percent, from $13.1 million to $16.6 million. Fluent currently has extra greenhouse facilities in Homestead and Sweetwater as a result of Cansortium's Florida cultivation.
CNTMF Stock Performance
On June 29th, CNTMF stock finished at $0.1944, up 14.35% in the past month. The stock is now trading in a 52-week price range of $0.132-$0.937 and is down 70.99 percent year to date.
Investing In Pot Stocks For August 2022
Examining a company's financials and press releases may help you identify the greatest prospects in the sector. Before selecting a position, it's crucial to thoroughly investigate a company. You may be able to make more money trading if you increase your proficiency with technical indicators and chart patterns. Short-term traders may profit from the present market conditions as a result of the cannabis industry's quick domestic and international growth. You could find it useful to become familiar with a variety of trading methods during a downturn. These can be some of the top marijuana stocks for your portfolio in August 2022.
---
MAPH Enterprises, LLC | (305) 414-0128 | 1501 Venera Ave, Coral Gables, FL 33146 | new@marijuanastocks.com