Which Marijuana Stocks Are Robinhood Investors Buying?
Investors have been watching many top marijuana stocks to see which ones have been performing the best in 2020. Granted that most pot stocks in the market have a volatile history and have rattled shareholders in prior years. The fact remains the possibility of a long-term play in cannabis stocks could prove lucrative to one's portfolio. Statistically, this year has given way to an influx of new investors attempting to take advantage of the crash back in March.
[Read More]
With that said top pot stocks like Canopy Growth Corporation (CGC Stock Report) have shown substantial gains since that time. Canopy stock happens to be one of the most purchased marijuana stocks on the Robinhood app. In general, most of these new investors have been introduced to the market by way of the Robinhood trading app.
The Rise of the Robinhood Investor
Unfortunately, this app does not trade over the counter stocks for its traders. In other words, most of the U.S. leading marijuana stocks are not found on the Robinhood app. This in turn leaves Robinhood investors with the ability to trade Canadian cannabis stocks and some of the few ancillary marijuana stocks on the NYSE and NASDAQ. In some ways, this has helped these particular stocks gain popularity with investors. In other ways, it has limited investors on Robinhood from the top U.S. marijuana stocks in the industry.
Nevertheless, the investors on the app have picked their favorite pot stocks to buy from the ones available to them. Another cannabis stock that investors on the app prefer is Cronos Group Inc. (CRON Stock Report). Recently, Cronos is listed as the 3rd most traded marijuana stock by Robinhood investors. Although the above-mentioned stocks are some of the top Canadian marijuana stocks in the industry, there are some other possible winners that have not gained the same notoriety. With this in mind let's take a look at some of the other marijuana stocks available to Robinhood app users.
Marijuana Stock to Watch on the Robinhood App: Aphria Inc.
Aphria Inc. (APHA Stock Report) is one of Canada's top-performing cannabis stock companies. Coming in at number four on the most popular pot stocks on Robinhood. The company has the best-looking balance sheet when compared to other stocks in the Canadian sector. For one Aphria has reported revenue through May 31 of CA $542.3 million. Most impressively this beats much larger industry leader Canopy Growth at CA $399 for the same period. For the most part, the company has managed to increase its revenue with its newly acquired subsidiary German medical distributor CC Pharma.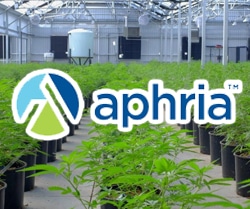 The acquisition of the German company is responsible for boosting distribution revenue sales for Aphria to CA $99.1 million in the fourth quarter of 2019. Currently, CC Pharma is making up most of the total distribution revenue for Aphria. All things considered, the relationship gives Aphria a massive presence in the German medical marijuana industry and allows it access to 13,000 pharmacies across Germany.
Subsequently, the only thing concerning about Aphria is its recent loss in cannabis revenue. In detail, cannabis revenue dropped almost 5% during Q4 of 2019 to CA $53.1 million. To sum up, Aphria will have their earnings release this month and all eyes will be on the company's performance. With strong earnings, Aphria is a marijuana stock to watch on Robinhood.
Marijuana Stock to Watch on the Robinhood App: Village Farms International, Inc. (VFF)
Village Farms International, Inc. (VFF Stock Report) is a Canadian based agriculture producer who specializes in a variety of vegetables and also produces cannabis. Originally beginning as a vegetable producer, the company used its knowledge of agriculture and applied it to cannabis cultivation. With this, the company has established itself in the industry through its wholly-owned subsidiary Pure SunFarms. While Village Farms is one of the longest operating greenhouse growers in North America. Pure SunFarms is the single largest cannabis operation in the world.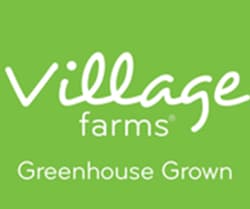 Renowned for its low-cost greenhouse production and best-selling marijuana brands Pure SunFarms has generated profitability for 6 consecutive quarters. Generally speaking, Village Farms has performed well and is positioning itself to take advantage of the growing derivatives market in Canada.  At the present time, VFF stock is 30% down for the year. But long-term investors have had a profitable investment with the stock climbing 691% in five years. As renewed interest in the cannabis industry occurs with Robinhood investors these are some possible marijuana stocks for Robinhood Investors to buy.
---
MAPH Enterprises, LLC | (305) 414-0128 | 1501 Venera Ave, Coral Gables, FL 33146 | new@marijuanastocks.com