Which Marijuana Stocks Are Performing the Best?
In 2020 marijuana stocks have made an impressive comeback from there March and April lows. For Instance, cannabis industry leaders like Innovative Industrial Properties, Inc. (IIPR Stock Report) have seen their stock price rise 69% since April. Recently, some pot stocks to watch in the sector have experienced these types of gains. But there are a few market leaders that stand out of the crowd. This may bring up the question, which marijuana stocks should I be watching in October?
[Read More]
At the forefront of the Canadian cannabis industry, we have Aphria Inc. (APHA Stock Report). During the month of October Aphria's stock has risen over 15%. As a result, shareholders are watching Aphria a lot closer to see the results of their fiscal Q1 report. Usually a strong report can keep the stock in an upward momentum. On the contrary, disappointment could send the stock trending lower. In other words, marijuana stock volatility is still present even in the top cannabis industry stocks.
How Do I Find The Best Marijuana Stocks?
Finding the best performing pot stocks before they make moves can help solidify a profitable portfolio. Leading cannabis stock companies are looking forward to the increased acceptance of marijuana in today's society for medical and recreational use. Soon marijuana could find itself federally legal with the ability to have regular banking and normal employee payrolls.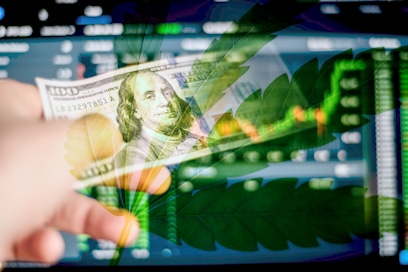 In perspective, this would be a major step forward for the marijuana industry.  And could be the catalyst needed to take cannabis stocks to a higher level in the future. Generally, many top cannabis stock companies have been positioning themselves for future success in the sector. With that in mind let's look closely at some of the best performing marijuana stocks for the month of October.
Marijuana Stock to Watch: Curaleaf Holdings, Inc.
Curaleaf Holdings, Inc. (CURLF Stock Report) is one of the leading MSO marijuana stock companies in America. Currently having operations in 23 states across the country the company has been expanding its footprint. In addition to its dispensary stores Curaleaf has also created multiple brands that have gained popularity with cannabis consumers. For one we have the company's cannabis brand Select which is known as America's 1# choice of cannabis oil. Recently, Curaleaf announced the launch of Select Elite cannabis oil cartridges to medical patients in New York. The Select brand is available in 13 states and Curaleaf is looking to further launch the brand into New Jersey, Illinois, Pennsylvania and Utah in the coming months.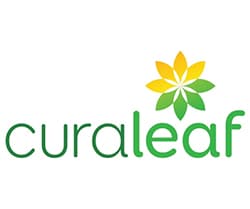 In fact, Curaleaf is one of the biggest marijuana companies in the U.S with 93 dispensaries, 22 cultivation sites, 30 processing sites, and 3000 employees. For this reason, CURLF stock has become a beacon for investors to analyze the current state of the cannabis industry in America. In detail, the stock has shown a bullish trend since the beginning of October. Starting the month of October trading at $7.24 its current level of $8.91 shows a substantial increase in stock value. In addition, investors have been responding positively to the company's new developments.
Marijuana Stock to Watch: GrowGeneration Corp.
GrowGeneration Corp. (GRWG Stock Report) is one of the cannabis industries leading hydroponic grow supply companies. To illustrate, the company's portfolio they have stores that consist of 29 locations across 11 states. Consequently, GrowGenerations latest acquisition happened in the state of Arizona. The state of Arizona is set to vote on Prop 207 which would decriminalize possession and allow marijuana use for adults over 21. With this in mind the move into the state could prove to be a big revenue boost for the company if the law passes. If approved the state could see an increase in marijuana revenue from $700 million in 2020 to $2 billion in the same period.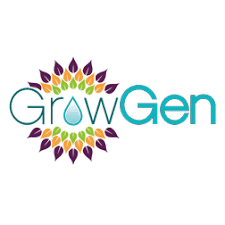 Of course, GrowGeneration is now well positioned to benefit from this emerging market. Likewise, the company will also continue to grow alongside the marijuana industry. Similarly Grow Generations stock has seen upward momentum since the beginning of October. Beginning the month trading at a low of $15.25 its recent climb to $18.80 shows investors are becoming interested in this cannabis stock to buy. In conclusion with the marijuana industry growing rapidly these pot stocks could possibly be winners in the U.S. cannabis market.
---
MAPH Enterprises, LLC | (305) 414-0128 | 1501 Venera Ave, Coral Gables, FL 33146 | new@marijuanastocks.com