The marijuana stock market has been moving forward with quite a large amount of propensity toward the future. In the past few years, we have seen the industry change quite drastically, allowing companies to reach their full potential or at least move toward it. Although there is still a long way to go, it seems as though we are on the right track for meeting future goals. One of the most important things to keep in mind is to always do the research and to not be consumed by only the companies at the top of the industry.
Ionic Brands Corp. (IONC) (IONC.CN) is a cannabis holdings company currently based out of Washington. The company has been working to build a large portfolio of cannabis-infused concentrate products that can then be sold into the high end luxury segment of the market. While this is a smaller side of the industry, it definitely presents a new opportunity for the company to move in to. Recently, they have also stated that they have a large interest in moving into the Oregon, Nevada and Californian markets as well. These represent some of the largest states for cannabis in the whole of the industry which puts Ionic Brands in a very solid spot looking ahead.
Recently, the company announced that their flagship brand Ionic will be launching a new line known as Lucid Green, which is a technology platform that could potentially revolutionize the way the industry is run. With this program, they should be able to enhance the amount of clarity and transparency in the industry while ensuring there is trust between suppliers and consumers.
The platform itself is considered a "a powerful platform designed to provide vital safety information about cannabis products. By simply scanning the package's QR code with a smartphone camera, Lucid Green provides access to a library of product-specific insights instantaneously – including test results, dosage guidance, effects and more, while also earning Ionic loyalty rewards." CEO of the company John Gorst stated that "In an effort to craft the finest quality products on the market and provide our customers with true and accurate information, we have paired our Ionic Certified Clean program with the trust and transparency Lucid Green platform." All in all, they are continuing to look ahead at the future of the industry for the coming years.
Village Farms (NASDAQ:VFF) is a large grower of marijuana products based out of the Canadian market. The company has been working off of their groundbreaking deal with Emerald Health Therapeutics, where they have committed to turning a greenhouse for growing vegetables into one that can support the growth of high-quality cannabis.
The company has stated that they have the potential to grow as much as 75,000 kilograms of cannabis per year when operating at full capacity. Additionally, they have plans to open another facility of the same size which could double their capacity, making them one of the larger growers in the market.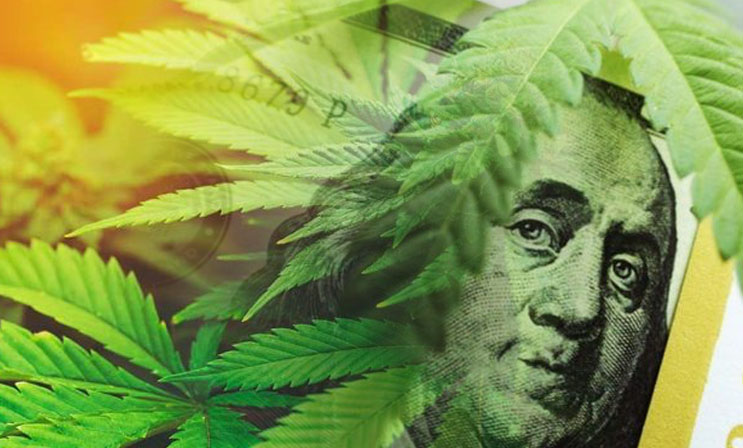 Pursuant to an agreement between an affiliate of MAPH Enterprises, LLC (owners of MarijuanaStocks.com), Midam Ventures LLC and Ionic Brands Corp (IONC), Midam has been paid $50,000 from Ionic Brands Corp (IONC) for a period from April 2, 2019 to May 2, 2019. We may buy or sell additional shares of (IONC) in the open market at any time, including before, during or after the Website and Information, to provide public dissemination of favorable Information about Ionic Brands Corp (IONC).
---
MAPH Enterprises, LLC | (305) 414-0128 | 1501 Venera Ave, Coral Gables, FL 33146 | new@marijuanastocks.com