Canadian Cannabis Stocks Poised for Growth in Late 2023
As November 2023 draws near, the Canadian marijuana market and top marijuana stocks are again in the news, with several leading stocks grabbing analysts' and investors' attention. The decision to legalize recreational marijuana in Canada in 2018 has contributed to the industry's impressive expansion in recent years. According to Statistics Canada, the business generated more than $2.8 billion in sales in 2020, which has only increased. This booming market and the continued expansion of Canadian cannabis businesses into the United States create a compelling investment environment.
The growing presence of Canadian cannabis companies in the US market is a significant trend. Canadian businesses have intentionally entered the US market through partnerships, acquisitions, and licensing agreements as the legal climate has changed south of the border. These strategies give Canadian cannabis businesses a footing in a sector with enormous development potential. To navigate this dynamic environment, investors are resorting to technical analysis and appropriate risk management techniques due to the unpredictable nature of the marijuana market.
By using technical analysis, traders can use historical price data and market trends to make better selections. At the same time, risk management techniques assist in limiting possible losses in a highly speculative market. As November 2023 draws near, we'll look at some of the top Canadian marijuana stocks to watch and analyze the critical role that technical analysis and risk management play in helping investors make wise choices in this exciting but unpredictable sector.
[Read More] Penny Potentials: The Best Marijuana Penny Stocks to Watch Today
Cultivating Success: Top Canadian Cannabis Stocks for November
Aurora Cannabis Inc.
Aurora Cannabis Inc. is a Canadian company that grows and exports medical marijuana to countries worldwide. In order to gain a presence in the US cannabis market, the firm purchased Reliva, a startup that produces CBD in the country. Thanks to Aurora, San Rafael '71 is now available in three additional cultivars. For $8 million, the company sold marijuana to Israel. After delivering the first batch of cannabis to the French medicinal cannabis pilot program, the company is now focusing on balancing its accounts. In May, the company opened its first production and manufacturing plant in Germany with EU-GMP accreditation, increasing its market domination there.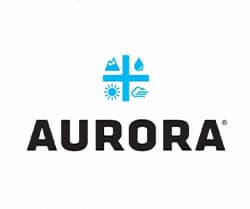 Fiscal 2024 Fourth Quarter Highlights
Achieves Quarterly Net Revenue1 of $75.1 Million; Strong YoY Growth Across All Business Units; Global Medical Cannabis +14%, Consumer Cannabis +5%, Plant Propagation +12%
Delivers Third Sequential Quarter of Positive Adjusted EBITDA1, Supported by Bevo's Record Quarterly Revenue
Cash Used in Operating Activities Reduced by $15.5 Million YoY, Re-Affirms Target of Positive Free Cash Flow in Calendar Year 2024
ACB Stock Performance
ACB stock closed at $0.4462 on October 20th, down 44.23% in the last month of trading. In this case, the stock has a 52-week price range of $0.434-$1.62, down 51.64% year to date. According to analysts at CNN Business, ACB stock has a median price target of $0.61 per share. This would be an increase of 37.32% from its last trading price of $0.4462.
[Read More] These Marijuana Stocks Could See Better Trading Come 2024
Tilray, Inc.
Tilray, Inc. is a cannabis consumer packaged goods (CPG) business with operations in the US, Australia, Europe, and South America. Due to its domination in the Canadian market, the company has developed into one of the most prosperous cannabis companies globally. Tilray has increased its footprint across the country. The first business to grow and market medical marijuana in Germany was Tilray. The company claims the US and Canadian markets are particularly popular for CBD-infused goods and drinks.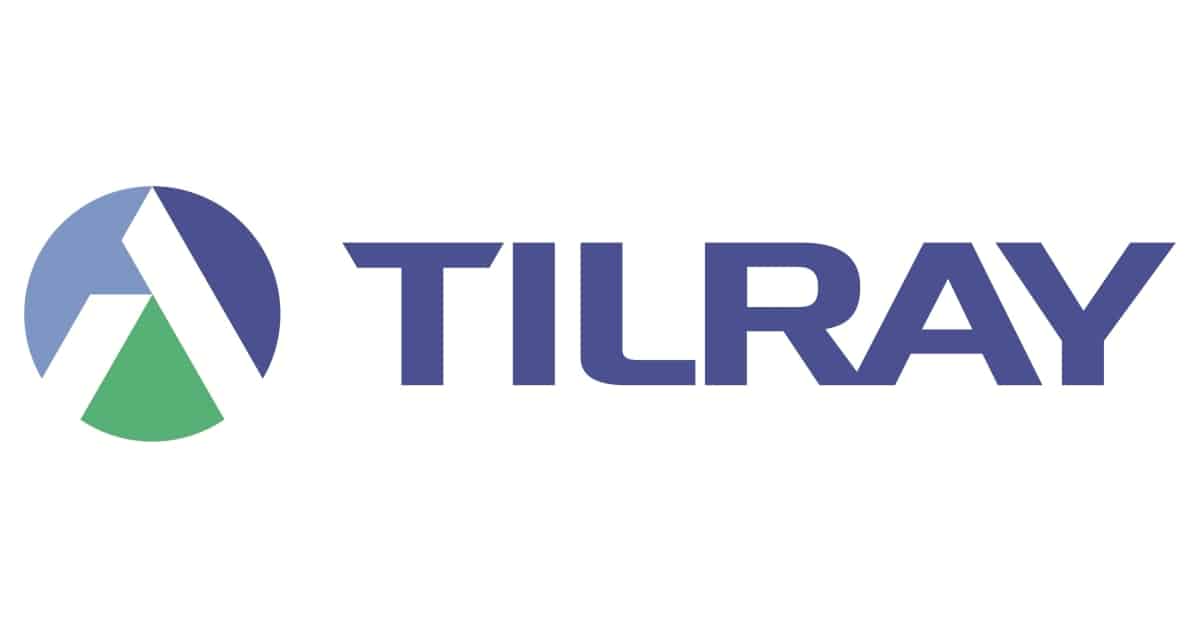 Financial Highlights – 2023 Fiscal Fourth Quarter
Record Q4 Net Revenue of $184 Million, Representing 20% Growth Year over Year, $627 Million of Net Revenue for FY2023; On a Constant Currency Basis, FY2023 Net Revenue Grew 6% to $668 Million
$8 Million of Net Cash from Operating Activities Generated for FY2023 Achieved Nearly $200 Million Improvement in Adjusted Free Cash Flow Compared to FY2022
Increased Tilray's #1 Cannabis Market Share Position in Canada to 13% with HEXO Acquisition and Substantially Grew Medical Cannabis Market Position Across Europe
Fiscal Year 2024 Guidance
For its fiscal year ended May 31, 2024, the Company expects to achieve adjusted EBITDA targets of $68 million to $78 million, representing growth of 11% to 27% as compared to fiscal year 2023. In addition, the Company expects to generate positive adjusted free cash flow.
TLRY Stock Performance
On October 20th, the shares of TLRY closed at $1.84, down 25.51% in the past month of trading. The 52-week price range for the stock is $1.50-$5.12 and is down 31.60% year to date. According to CNN Business experts, TLRY stock has a 12-month consensus price objective of $2.50 per share. This represents a 36.61 percent increase over the last trading price of $1.84.
[Read More] Top Marijuana Stocks Under $2 for This Week's Trading
Village Farms International, Inc.
Village Farms International, Inc. and its subsidiaries cultivate, market, and distribute greenhouse-grown cucumbers, bell peppers, and tomatoes across North America. In the US and Canada, the corporation also runs ventures centered on CBD and cannabis. One of the largest cannabis companies in North America is Pure Sunfarms, a fully-owned subsidiary of Village Farms. With a Delta 2 greenhouse and a cannabis cultivation permit, Pure Sunfarms can increase its output by double. Last year, Village Farms redesigned its logo and website at www.villagefarms.com.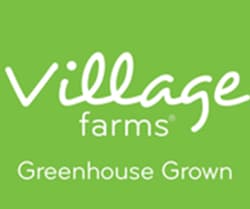 Second Quarter Financial Highlights
(All comparable periods are for the second quarter of 2022 unless otherwise stated)
Consolidated
Consolidated sales decreased (7%) year-over-year to $77.2 million from $82.9 million;
Operating loss before tax improved to ($42 thousand) compared with an operating loss before tax of ($43.8 million);
Consolidated net loss improved to ($1.4 million), or ($0.01) per share, compared with ($36.6 million), or ($0.41) per share; and,
Consolidated adjusted EBITDA (a non-GAAP measure) improved to $4.5 million from negative ($10.3 million).
Canadian Cannabis (Pure Sunfarms and Rose LifeScience)
Net sales decreased (6%) to $28.1 million (C$37.7 million) from $29.8 million (C$38.0 million) (a decrease of (1%) in Canadian dollars);
Retail branded sales increased 24% (in Canadian dollars);
International (export) sales increased 217% (in Canadian dollars);
Gross margin was 38%;
Net income was $1.2 million (C$1.7 million) compared with net income of $1.8 million (C$2.3 million); and,
Adjusted EBITDA increased 78% to $4.8 million (C$6.7 million) from $2.7 million (C$3.4 million) (an increase of 97% on a constant currency basis).
VFF Stock Performance
VFF stock closed at $0.7312 on October 20th, down 6.91% in the last month of trading. In this case, the stock has a 52-week price range of $0.5550-$2.42 and is down 45.43% year to date. According to analysts at CNN Business, VFF stock has a 12-month median price target of $2.50 per share. In this case, this would represent an upside of 133.43%.
Leading Canadian Marijuana Stocks for Late 2023
In conclusion, the Canadian cannabis industry's dynamic growth and the foray into the US market have ignited investor enthusiasm. As we approach November 2023, savvy investors are poised to leverage technical analysis and prudent risk management strategies to navigate this thriving yet volatile sector. By staying vigilant and informed, they can harness the potential for profits while managing the inherent risks in this ever-evolving landscape. As the Canadian cannabis industry continues to flourish and expand, investors have a prime opportunity to make informed decisions that could yield substantial rewards. Still, it is essential to tread carefully, prioritizing risk mitigation for a successful journey in this lucrative yet unpredictable market.
---
MAPH Enterprises, LLC | (305) 414-0128 | 1501 Venera Ave, Coral Gables, FL 33146 | new@marijuanastocks.com