Navigating Volatility: Top Marijuana Penny Stocks for Savvy Investors
Investors are closely monitoring marijuana stocks that have the potential to grow in this fast-changing market as the cannabis industry in the United States continues to thrive. Numerous states' legalization of marijuana for medical and recreational purposes has given rise to a burgeoning sector with enormous potential for expansion. The forecasted $17.5 billion in sales for the U.S. cannabis market in 2021 represented a startling 46% rise from the previous year, and this rising trajectory is anticipated to continue. This expansion and the growing acceptance of marijuana provide investors with an exciting opportunity to learn more about the world of penny stocks, where there is a high likelihood of significant gains and severe volatility.
However, it's essential to recognize that penny stocks are inherently volatile and speculative, making them risky investments. This is particularly true in the cannabis industry, which is still vulnerable to legislative changes and market fluctuations. Investors must adopt a cautious approach to effectively traverse this volatility, relying on technical analysis to make wise trading decisions and emphasizing risk management to safeguard their money. In this article, we'll examine the top marijuana penny stocks to watch right now, providing details on how traders can use technical analysis and responsible risk-management techniques to profitably trade these companies for the short term while keeping a close eye on the rapidly evolving cannabis market.
[Read More] Marijuana Stock Alerts: 3 Canadian Cannabis Companies To Watch Today
Small Caps, Big Potential: Marijuana Penny Stocks for 2023
The Cannabist Company Holdings Inc. (OTC: CBSTF)
Glass House Brands Inc. (OTC: GLASF)
Gold Flora Corporation (OTC: GRAM)
The Cannabist Company Holdings Inc.
The Cannabist Company, formerly Columbia Care, is one of the largest and most experienced cultivators, manufacturers, and providers of cannabis products and related services, with licenses in 16 U.S. jurisdictions. The Company operates 125 facilities, including 94 dispensaries and 31 cultivation and manufacturing facilities, including those under development. Columbia Care, now The Cannabist Company, is one of the original multi-state providers of cannabis in the U.S. and now delivers industry-leading products and services to both the medical and adult-use markets. In 2021, the Company launched Cannabist, its retail brand, creating a national dispensary network that leverages proprietary technology platforms. The company offers products spanning flower, edibles, oils, and tablets and manufactures popular brands, including Seed & Strain, Triple Seven, Hedy, gLeaf, Classix, Press, and Amber. The Cannabist company will report its financial results for the third quarter ended September 30, 2023, before U.S. financial markets open on Tuesday, November 14, 2023.
Words from The CEO
"Our second quarter results were solid, as we achieved more than $129 million in revenue, representing 4% sequential growth, confirming that we have kept our foot on the accelerator over the past 16 months. The financial impact of the measures we have taken to optimize our outstanding footprint and right-size operations are leading to increased profitability, with an 11% increase in gross profit over the first quarter and Adjusted EBITDA1 increasing 24% sequentially to over $20 million. We continue to focus on generating positive cash flow. Growing markets on the east coast fueled our sequential topline growth, counterbalancing further price compression in certain markets such as Florida, Illinois, and Massachusetts. We continued to reduce costs in the quarter, having now eliminated over $38 million, net, in annual expense, as we prioritize cash flow generation. We have announced the initial steps to manage our balance sheet in collaboration with our bondholders and are actively reviewing and considering additional refinancing alternatives. To enhance liquidity and improve operating efficiency, we have continued divesting non-core assets and pursuing commercial mortgages on eligible properties. Our decision to prioritize markets that are driving profitability and growth, and continue our commitment to the diversification of our revenue base, was reflected by continued store openings in Virginia, the launch of adult-use sales in our fully integrated Maryland market on July 1, targeted retail expansion in New Jersey, and the launch of enhanced manufacturing and cultivation capabilities in Ohio, Colorado, West Virginia and New York."

Nicholas Vita, CEO of Columbia Care.
CBSTF Stock Performance
CBSTF stock closed on October 19th at $0.76, down 39.68% in the last month of trading. In this case, the stock has a 52-week range of $0.3550-$2.06, up 1.33% year to date.
[Read More] Top US Cannabis Stocks to Monitor in the Fourth Quarter of 2023
Glass House Brands Inc.
Glass House is one of the fastest-growing, vertically integrated cannabis businesses in the US, focusing only on the California market and creating iconic, long-lasting brands that appeal to consumers of all ages. The co-founders Kyle Kazan, Chairman and CEO, and Graham Farrar, Board Member and President, fostered a regard for people, the environment, and the community from the beginning. This respect underpins the company's efforts in greenhouse farming, production, brand-building, and retailing. Glass House, which owns the brands Glass House Farms, PLUS Products, Allswell, Forbidden Flowers, and Mama Sue Wellness, is dedicated to realizing its vision of excellence: outstanding cannabis products produced sustainably for the benefit of all.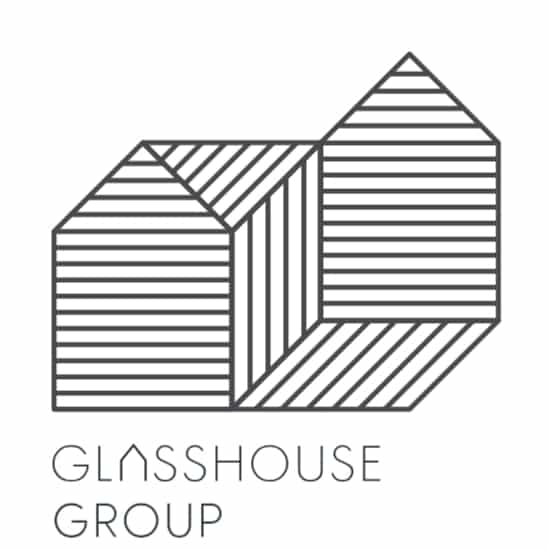 Second Quarter 2023 Highlights
(Unless otherwise stated, all results and dollar references are in U.S. dollars.)
Net Sales of $44.7 million increased 171% from $16.5 million in Q2 2022 and up 54% sequentially from $29.0 million in Q1 2023;
Gross Profit was $24.4 million compared to $0.3 million in Q2 2022 and $12.0 million in Q1 2023;
Gross Margin was 55%, compared to 2% in Q2 2022 and 41% in Q1 2023;
Adjusted EBITDA1 was $9.5 million, compared to $(9.8) million in Q2 2022 and $(0.1) million in Q1 2023;
Cost per Equivalent Dry Pound of Production3 was $139, a decrease of 12% compared to the same period last year and down 29% sequentially versus Q1 2023;
Equivalent Dry Pound Production2 was 103,336 pounds, up 311% year-over-year and up 115% sequentially;
Cash balance was $22.7 million at quarter-end, up 39% from Q1 2023 quarter-end.
Q2 2023 Outlook
Words From The CEO
"The second quarter of 2023 was the best in our history. We achieved record levels of operating cash flow, exceeded Q2 guidance across several operating metrics and marked our first quarter of positive adjusted EBITDA1."

"In Q2 2023, we saw our biomass revenues and pounds sold more than quadruple versus the previous year. Revenues from our retail dispensaries doubled to $10 million year-over-year, due to growth from acquisitions. Consolidated gross margin surpassed 50% and cultivation cost per pound3 fell by 12% versus last year. Finally, Adjusted EBITDA1 flipped to a positive $9.5 million compared to negative $9.8 million a year ago."

Kyle Kazan, Co-Founder, Chairman and CEO of Glass House.
GLASF Stock Performance
GLASF stock ended at $4.12 on October 19th, down 5.50% in the last month of trading. Overall, the stock has been trading in a 52-week range of $1.78-$5.10. GLASF stock is up 115.71% year to date.
[Read More] These Marijuana Stocks Could See Better Trading Come 2024
Gold Flora Corporation
Gold Flora Corporation is a vertically integrated cannabis leader that is female-led and operates 15 retail shops, eight cannabis brands, and other businesses throughout California. One of these businesses is Stately Distribution. Airfield Supply Company, Caliva, Coastal, Calma, King's Crew, Varda, and Higher Level are some of its retail businesses.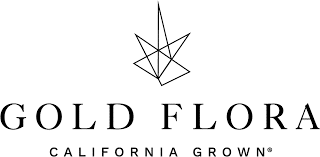 Gold Flora Corporation has a 72,000-square-foot indoor cultivation canopy spread over three structures in its Desert Hot Springs location. The business can grow by adding about 240,000 square feet to the already authorized additional acreage. This chance is special and can be timed to meet market demand, which is essential. The company's manufacturing, extraction, and Stately Distribution facilities are on the current campus, spanning 200,000 square feet. The concentrated location offers the best logistical and security advantages and safeguards the product throughout the company's whole pipeline.
The Company distributes a number of well-known brands through hubs located around the state, including its premium lines of Gold Flora, Monogram, Caliva, Mirayo by Santana, Cruisers, Roll Bleezy, Sword & Stoned, Aviation Cannabis, and Jetfuel Cannabis. More and more outside companies are contacting the business looking for proven distribution and trustworthy input sources.
GRAM Stock Performance
GRAM stock closed at $0.125 on October 19th, down 19.35% in the last month of trading. In this case, the stock has a 52-week price range of $0.005-$0.48 and is down 14.38% year to date.
Penny Stocks with Potential in the Cannabis Market
Investors have a unique opportunity in the growing cannabis industry through marijuana penny stocks' landscape. These penny stocks allow investors to profit from the U.S. market's strong growth. Nevertheless, it is essential to approach this industry with a measured strategy, relying on technical analysis for well-informed decision-making and putting strict risk management in place to protect assets from the underlying volatility.
Overall, investors must remain attentive, watching changing regulatory conditions and market movements in the cannabis industry. While the possibility for quick returns makes penny stocks appealing, it's equally critical to be aware of the risks involved. In general, leverage marijuana penny stocks in this dynamic industry for short-term gains with informed decisions, prudent investing, and a diverse portfolio. These penny stocks offer an intriguing entryway to possible riches as the cannabis business develops, as long as one navigates the environment carefully and with a knowledgeable strategy.
---
MAPH Enterprises, LLC | (305) 414-0128 | 1501 Venera Ave, Coral Gables, FL 33146 | new@marijuanastocks.com