Top Marijuana Stocks To Buy And Hold Before 2024?
The cannabis industry has continued to flourish even with all the happening in the sector. Just in the U.S. alone, there are over 30 legal states all generating close to or over a billion dollars in revenue. Yet there is still no type of federal reform in place. As some may know there was a recent attempt to pass cannabis banking legislation that has once again failed to pass. Nevertheless, legal cannabis businesses are still open and profiting in a major way. Companies are growing and making more money which on a state level is helping in many ways.
But even with cannabis still federally illegal the interest in how to invest has gone up. More people are turning to marijuana stocks to become invested in legal cannabis. Mainly becuase it's a shorter road than starting your own cannabis company. So with this understanding, people are now learning about the stock market and searching for top marijuana stocks to buy. People see cannabis stocks are an investment of the future as seasoned shareholders feel this is where big profits will be made.
The cannabis industry needs to develop further in order for more people to feel more confident about investing. With all the complications currently in place it can be tough at times for some to invest with positive intent. But with the eventual passing of federal reform, it would not only relieve volatility it would also offer restore the confidence of investors. The companies below are several marijuana stocks to watch that could soon begin to recover.
Marijuana Stocks To Watch Today
Aurora Cannabis Inc. (NASDAQ:ACB)
Organigram Holdings Inc. (NASDAQ:OGI)
Cronos Group Inc. (NASDAQ:CRON)
Aurora Cannabis Inc.
Aurora Cannabis Inc. together with its subsidiaries, produces, distributes, and sells cannabis and cannabis-derivative products in Canada and internationally. It operates through three segments: Canadian Cannabis, European Cannabis, and Plant Propagation.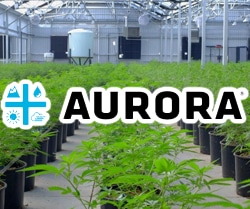 The company produces, distributes, and sells medical and consumer cannabis products in Canada. On October 3rd the company announced it has closed its C$38.8 million bought deal financing. This includes the full exercise of the over-allotment options.
Words From The Company
"It is our intention to use the majority of the net proceeds from the Offering to repay the remaining balance of our convertible notes at or prior to maturity, representing principal outstanding of approximately US$25 million. Pro forma the Offering but prior to any repayment of convertible notes, Aurora has a highly flexible capital structure, with approximately C$227 million of total cash available to support strategic growth initiatives and value accretive M&A opportunities," stated Aurora's CEO Miguel Martin.
Organigram Holdings Inc.
Organigram Holdings Inc. through its subsidiaries, engages in the production and sale of cannabis and cannabis-derived products in Canada. In recent news, the company has provided a corporate update. Market share continues to be an important indicator of success for licensed producers ("LPs") in Canada as sell-through to consumers is a strong predictor of long-term sustainable revenue.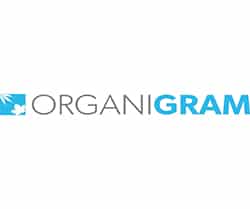 Organigram is pleased to announce that it has moved into the #2 market share position in the last two months driven in large part by the success of its growing pre-roll business. As well Organigram is pleased to announce that it has achieved a category leadership position in two growing categories: hash and gummies. Also, the company is working on new product launches.
[Read More] 3 Marijuana Stocks To Watch As The Cannabis Industry Continues To Grow
Cronos Group Inc.
Cronos Group Inc. operates as a cannabinoid company. It manufactures, markets, and distributes hemp-derived supplements and cosmetic products through e-commerce, retail, and hospitality partner channels under the Lord Jones brand in the United States.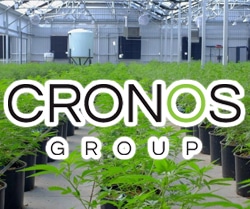 The company's brand Spinach recently won the best preroll at the Grow Up Awards. the annual Grow Up Awards celebrate excellence in the cannabis industry, recognizing outstanding achievements and innovation in a variety of cannabis-related categories.
[Read More] These Marijuana Stocks Could See Better Trading Come 2024
Words From The CEO
"Spinach® pre-rolls are designed to crank the volume and thrill the senses with cultivars that have flavor-forward, rich terpenes and aroma profiles as well as first-in-class genetics and unrivaled potency. We are incredibly proud to be recognized by the Grow Up Awards in this category," said Mike Gorenstein, Chairman, President, and CEO, Cronos. "Winning for our pre-rolls is particularly important for us, as we overhauled our pre-roll portfolio earlier this year to ensure our offerings enhance and elevate the consumer experience."
---
MAPH Enterprises, LLC | (305) 414-0128 | 1501 Venera Ave, Coral Gables, FL 33146 | new@marijuanastocks.com