Cannabis Investors Are Keeping These Marijuana Stocks On Their List
As we enter the fourth quarter of 2023 the cannabis sector is progressing into the future. More companies are working on various ventures and developing new products. Not only that there is the continued effort to establish federal cannabis reform more notably the SAFER Banking Act. Due to the current conflict between Israel and Palestine and other political priorities like the 2024 presidential election. So the issue of passing any type of federal reform has once again taken a back seat.
Still with the current laws in place legal cannabis markets are on the rise. Especially with more states and places around the world looking to legalize cannabis. Even with federal reform still being worked on the success of the cannabis industry has led more people to look for ways to invest. So more people are intrigued by legal cannabis and finding the best marijuana stocks to buy. The current outlook for investing is geared towards the future as the volatility in the sector has brought down the trading overall.
Nevertheless some days investors can take profits from momentary recoveries. Heading into 2024 there is more optimism of what will take place for legal cannabis and marijuana stocks. Even with a lack of trading moments, the overall success of the cannabis industry is unmatched by a few sectors. The companies mentioned below are several marijuana stocks to watch if you are looking to invest in legal cannabis.
Marijuana Stocks To Watch 2023
Canopy Growth Corporation (NASDAQ:CGC)
Tilray Brands, Inc. (NASDAQ:TLRY)
SNDL Inc. (NASDAQ:SNDL)
Canopy Growth Corporation
Canopy Growth Corporation together with its subsidiaries, engages in the production, distribution, and sale of cannabis and hemp-based products for recreational and medical purposes primarily in Canada, the United States, and Germany.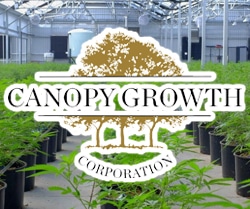 In recent news, the company announced EU GMP certification of the Kincardine cultivation facility. This certification came from from RP Tuebingen, Regional Health Inspectorate of Baden-Wuerttemberg for the Company's world-class cannabis cultivation facility in Kincardine, Ontario.
Words From The Company
"The receipt of EU GMP certification for our Kincardine facility is a significant milestone for Canopy Growth as we complete the transformation of our business and position it for long-term growth and market leadership," said David Klein, Chief Executive Officer of Canopy Growth."
[Read More] Investment Opportunities: The Best Ancillary Cannabis Stocks for Mid-October 2023
Tilray Brands, Inc.
Tilray Brands, Inc. engages in the research, cultivation, processing, and distribution of medical cannabis products in Canada, the United States, Europe, Australia, New Zealand, Latin America, and internationally. The company operates through four segments: Cannabis Business, Distribution Business, Beverage Alcohol Business, and Wellness Business.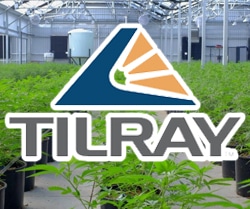 Recently the company launched a new sustainability campaign and hemp packaging transition across its best-selling Canadian cannabis brand Good Supply®1. Taking the lead as the first brand in Tilray's cannabis portfolio to fully transition to environmentally friendly materials. The team has overhauled the brand's packaging and componentry of all whole flower bags, pre-rolls, and vape tubes, along with vape mouthpieces, to minimize the amount of single-use plastics used.
Good Supply® is rolling out new sustainable hemp packaging for pre-rolls, vapes, and flower:
Pre-rolls and 1g Pax Pods Cartridges: For their pre-rolls and 1g Pax Pods offerings, Good Supply® has produced new eco-friendly hemp tubes for easy transport and consumer convenience.
510 Vape Cartridges: Good Supply® is bringing consumers sleek new hemp composite mouthpieces for its best-selling collection of 510 vape cartridges.
Whole Flower: Moving away from traditional plastic bags for whole flower, Good Supply® moves into bags made from recycled content, diverting over 38,000kg of plastic waste yearly.
[Read More] Cannabis Investing 2023 Top Marijuana Stocks For Your Portfolio
SNDL Inc.
SNDL Inc. engages in the production, distribution, and sale of cannabis products in Canada. The company operates through four segments: Liquor Retail, Cannabis Retail, Cannabis Operations, and Investments. On September 28th the company and Nova Cannabis extended the outside date for the closing of the strategic partnership.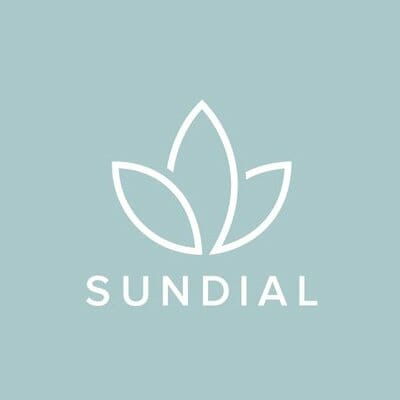 SNDL and Nova anticipate that the Transaction will close on or before October 30, 2023. This is subject to receipt of regulatory approval. In addition, SNDL and Nova have extended the maturity date of Nova's revolving credit facility with SNDL to October 30, 2023.
---
MAPH Enterprises, LLC | (305) 414-0128 | 1501 Venera Ave, Coral Gables, FL 33146 | new@marijuanastocks.com