Grow Your Portfolio: Top Ancillary Cannabis Stocks for the Current Week
As the cannabis industry and top marijuana stocks continue to flourish, investors must closely monitor the ancillary companies supporting its growth. The top cannabis ancillary companies are getting much attention in mid-October 2023, especially those providing cultivation and hydroponic systems. The development and effectiveness of cannabis growing are greatly aided by these unseen participants, making them significant assets in the constantly changing world of legal cannabis.
With a steady rise in medical and recreational use, the US cannabis sector has been on an impressive trajectory in recent years. With multiple states exploring or executing legalization, the market was valued at over $20 billion as of 2021, and it is anticipated that this amount will rise significantly in the near future. As the market for premium cannabis products expands, businesses that specialize in hydroponic and production systems will profit from this development. This article will examine the top cannabis-related stocks as of mid-October 2023 and how they might affect the sector's bright future.
[Read More] Mid-October's Leaders: Best-Performing Marijuana Penny Stocks of 2023
October's Ancillary Cannabis Stock Picks: Watchlist for Investors
GrowGeneration Corp. (NASDAQ: GRWG)
The Scotts Miracle-Gro Company (NYSE: SMG)
Hydrofarm Holdings Group, Inc. (NASDAQ: HYFM)
GrowGeneration Corp.
GrowGen is a specialist retail hydroponic and organic growing facility owner and operator. Presently, GrowGen operates 62 facilities throughout 18 states. GrowGen also runs a superstore for cultivators at growgeneration.com. GrowGen provides and distributes various supplies for professional and amateur gardeners, including organic fertilizers and soils, cutting-edge indoor and outdoor hydroponic equipment, and cutting-edge lighting.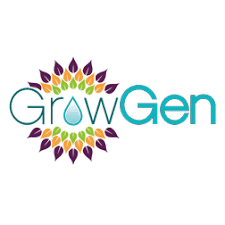 Second Quarter 2023 Highlights
Net sales increased 12% quarter-over-quarter to $63.9 million.
Comparable store sales decreased 15.1% from the prior year.
A gross profit margin of 26.8%, a decrease of 1.7% from the prior year
Net loss of $5.7 million and Adjusted EBITDA(1) gain of $0.9 million
Year-to-date cash flow provided by operations of $7.4 million
Cash, cash equivalents, and marketable securities of $70.6 million
Changing full-year 2023 guidance for revenue to be $220 million to $225 million and Adjusted EBITDA(1) to be a loss of $4 million to $6 million
Fiscal Year 2023 Financial Outlook(2)
Revenue guidance for 2023 is changed to between $220 million and $225 million.
Adjusted EBITDA(1) guidance is changed to be between a loss of $4 million to $6 million.
GRWG Stock Performance
GRWG stock closed at $2.56 on October 13th, down 24.48% in the last month of trading. In addition, GRWG stock has a 52-week range of $2.54-$8.63 and is down 34.69% year to date.
[Read More] Mid-October 2023 Watchlist: Leading Ancillary Cannabis Stocks
The Scotts Miracle-Gro Company
Scotts Miracle-Gro, the world's largest brand-name consumer lawn and garden product maker, has entered the cannabis sector. The company's wholly-owned subsidiary, Hawthorne Gardening, offers hydroponic equipment, lights, and fertilizers for cannabis cultivation. Scotts added true Liberty Bags and Luxx Lights to the Hawthorne line in January. Hawthorne will be able to broaden its already excellent variety of lighting products due to the acquisition. The profit decline does not affect Hawthorne's projected year-end results.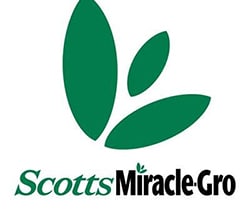 Details for the Third Quarter
Company-wide third-quarter net sales decreased 6% due to Hawthorne's decline of 40%; U.S. Consumer net sales increased 1% over the prior year.
Consumer POS dollars were up 8% in the third quarter and over 5% year to date
Year-to-date cash flow improved by over $700 million.
Total Project Springboard savings to exceed $300 million
Full-year sales and Adjusted EBITDA are expected to decline.
Amended credit agreement updates leverage glide path, providing operational flexibility.
SMG Stock Performance
SMG stock closed at $47.77 on October 13th, down 10.83% in the past month. The stock has a 52-week price range of $43.07-$88.61 and is down 1.69% year to date.
[Read More] These Marijuana Stocks Have Caught Investor's Attention
Hydrofarm Holdings Group, Inc.
Hydrofarm is a leading independent manufacturer and distributor of branded hydroponics equipment and supplies for controlled environment agriculture, including grow lights, climate control solutions, growing media, and nutrients, in addition to a diverse portfolio of proprietary and innovative branded products. For more than 40 years, Hydrofarm has helped farmers grow more easily and profitably. The company aims to provide products that help farmers, cultivators, and growers enhance the caliber, effectiveness, consistency, and speed of their endeavors.

Second Quarter 2023 Highlights vs. Prior Year Period:
Net sales decreased to $63.1 million compared to $97.5 million.
Gross Profit increased to $14.5 million compared to $7.3 million. Gross Profit Margin increased to 23.0% of net sales compared to 7.5%.
Adjusted Gross Profit(1) increased to $17.0 million compared to $9.1 million. Adjusted Gross Profit Margin(1) increased to 27.0% of net sales compared to 9.3%.
Net loss was $12.9 million compared to net loss of $203.3 million.
Adjusted EBITDA(1) increased to $2.5 million compared to $(6.8) million.
Cash from operating activities of $9.9 million and Free Cash Flow(1) of $8.3 million.
Updated Full Year 2023 Outlook:
Net sales of approximately $230 million to $240 million.
Adjusted EBITDA(1) that is modestly positive.
Positive Free Cash Flow(1).
HYFM Stock Performance
HYFM stock closed at $1.10 on October 13th, down 13.39% in the last month of trading. At present, HYFM stock has a 52-week price range of $0.6720-$3.25, down 29.03% year to date.
Profit Potential: Ancillary Cannabis Stocks in Focus this October
Investors have a unique insight into the developing and ever-expanding cannabis market thanks to the ancillary cannabis stocks identified for mid-October 2023. It is impossible to overstate how important these businesses are to supporting growing and hydroponic systems as the legal environment for cannabis continues to change. These auxiliary businesses are poised for tremendous growth in the upcoming years thanks to the expanding cannabis market in the United States and the rising demand for high-quality goods.
These stocks present a potential option for individuals wishing to invest in this dynamic sector due to the industry's continuing growth, innovation, and technological developments in cultivation techniques. These top ancillary cannabis stocks are worth following as we move through October 2023 and beyond for their ability to grow in a fascinating and always-changing sector.
---
MAPH Enterprises, LLC | (305) 414-0128 | 1501 Venera Ave, Coral Gables, FL 33146 | new@marijuanastocks.com