October's Success Stories: Top Marijuana Penny Stocks with Stellar YTD Returns
As mid-October 2023 draws near, the marijuana industry's dynamic terrain offers distinctive investment prospects, particularly when considering marijuana penny stocks. Analysts see tremendous growth opportunities for the US cannabis market, which is still booming. The sector is growing quickly due to the prospective legalization at the federal level and the growing acceptability of cannabis for medical and recreational purposes. According to recent figures, the legal cannabis market in the United States is predicted to expand at an amazing compound annual growth rate (CAGR) and reach an estimated $41 billion by 2025, highlighting the enormous potential for investors in this industry.
Penny stocks are very speculative and prone to extremely volatile markets. Therefore, investors should use caution when considering them. These cheap stocks, which frequently trade for less than $5 per share, have the potential to provide sizable returns but also come with inherent risks. Investors must utilize responsible risk management techniques and consider the usage of technical analysis for short-term trading to traverse this volatile market successfully.
Investors may be able to profit from the expanding cannabis sector while lowering associated risks by learning about penny stocks, comprehending market patterns, and putting strict risk management measures into operation. In this article, we'll examine the best marijuana penny stocks to watch in the upcoming week and delve into the technical analysis and risk management methods that can help investors make wise choices in this fascinating and turbulent industry.
[Read More] Mid-October 2023 Watchlist: Leading Ancillary Cannabis Stocks
Best YTD Performers in Marijuana Penny Stocks – October 2023
Jushi Holdings Inc.
Jushi Holdings Inc. is a hemp and cannabis company based in the United States, growing its market share in the medical and recreational marijuana sectors. The company's major objective is to provide branded cannabis and hemp-derived products to the US market. 34 Jushi-owned uses the BEYOND/HELLO brand and -managed dispensaries nationwide. Jushi also holds 31 retail licenses nationwide, and Beyond/Hello, its flagship national cannabis dispensary brand, is expanding both online and offline. By acquiring NuLeaf Inc. in April, the company expanded its vertically integrated operations into Nevada.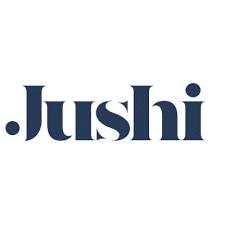 Second Quarter 2023 Financial Highlights
Total revenue of $66.4 million
Gross profit margin was 46.0%, compared to 36.7% in the second quarter ended June 30, 2022 ("Q2 2022") and 42.9% in the first quarter ended March 31, 2023 ("Q1 2023")
Net Loss of $14.0 million, compared to net income of $12.1 million in Q2 2022 and net loss of $12.4 million in Q1 2023
Adjusted EBITDA1 of $12.6 million, an improvement of $12.1 million year-over-year and $5.0 million sequentially
Cash, cash equivalents, and restricted cash of $32.1 million as of the quarter-end
JUSHF Stock Performance
JUSHF stock closed at $0.7456 on October 13th, up 2.49% in the last month of trading.  In this case, the stock has a 52-week price range of $0.350-$2.34 and is down 2.15% year to date.
[Read More] These Marijuana Stocks Have Caught Investor's Attention
Glass House Brands Inc.
Glass House is one of the fastest-growing, vertically integrated cannabis businesses in the US, focusing only on the California market and creating iconic, long-lasting brands that appeal to consumers of all ages. The co-founders Kyle Kazan, Chairman and CEO, and Graham Farrar, Board Member and President, fostered a regard for people, the environment, and the community from the beginning. This respect underpins the company's efforts in greenhouse farming, production, brand-building, and retailing. Glass House, which owns the brands Glass House Farms, PLUS Products, Allswell, Forbidden Flowers, and Mama Sue Wellness, is dedicated to realizing its vision of excellence: outstanding cannabis products produced sustainably for the benefit of all.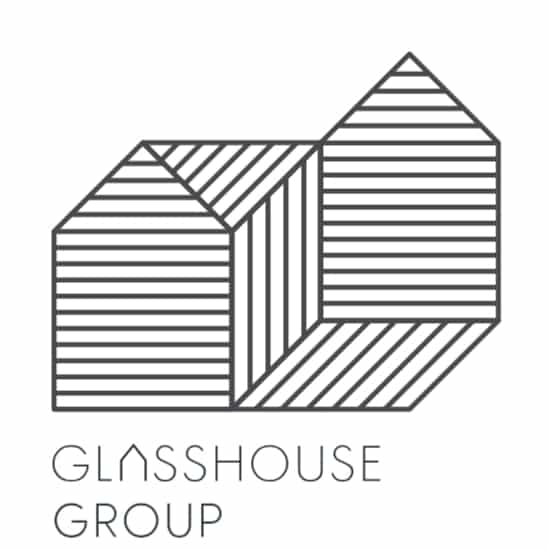 Second Quarter 2023 Highlights
(Unless otherwise stated, all results and dollar references are in U.S. dollars.)
Net Sales of $44.7 million increased 171% from $16.5 million in Q2 2022 and up 54% sequentially from $29.0 million in Q1 2023;
Gross Profit was $24.4 million compared to $0.3 million in Q2 2022 and $12.0 million in Q1 2023;
Gross Margin was 55%, compared to 2% in Q2 2022 and 41% in Q1 2023;
Adjusted EBITDA1 was $9.5 million, compared to $(9.8) million in Q2 2022 and $(0.1) million in Q1 2023;
Cost per Equivalent Dry Pound of Production3 was $139, a decrease of 12% compared to the same period last year and down 29% sequentially versus Q1 2023;
Equivalent Dry Pound Production2 was 103,336 pounds, up 311% year-over-year and up 115% sequentially;
Cash balance was $22.7 million at quarter-end, up 39% from Q1 2023 quarter-end.
Q2 2023 Outlook
Words From The CEO
"The second quarter of 2023 was the best in our history. We achieved record levels of operating cash flow, exceeded Q2 guidance across several operating metrics and marked our first quarter of positive adjusted EBITDA."

"In Q2 2023, we saw our biomass revenues and pounds sold more than quadruple versus the previous year. Revenues from our retail dispensaries doubled to $10 million year-over-year, due to growth from acquisitions. Consolidated gross margin surpassed 50% and cultivation cost per pound3 fell by 12% versus last year. Finally, Adjusted EBITDA1 flipped to a positive $9.5 million compared to negative $9.8 million a year ago."

Kyle Kazan, Co-Founder, Chairman and CEO of Glass House.
GLASF Stock Performance
GLASF stock ended at $4.25 on October 13th, down 11.35% in the last month of trading. In this case, the stock has been trading in a 52-week range of $1.78-$5.10. GLASF stock is up 122.77% year to date.
[Read More] Q4 Potential: Best Canadian Marijuana Stocks for Mid-October
TerrAscend Corp.
In the US and Canada, TerrAscend grows and distributes marijuana for both medical and recreational uses. One of the top cannabis growers in the US, the corporation includes operations in Pennsylvania, New Jersey, and California. The primary goals of this business are to manufacture and market artisan cannabis products as well as hemp and cannabis-infused goods. TerrAscend produced a number of items in Maryland under the Kind Tree brand. The Kind Tree brand will expand its current product line, which is made in Maryland from 15 different flower varietals, to include vapes and half-gram pre-rolls.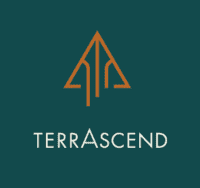 Second Quarter 2023 Financial Highlights
Net Revenue was $72.1 million, an increase of 3.9% sequentially and 12.7% year-over-year.
Gross Profit Margin was 50.2%, compared to 48.8% in Q1 2023 and 37.5% in Q2 2022.
GAAP Net loss from continuing operations was $12.9 million, compared to $19.2 million in Q1 2023 and net income of $16.9 million in Q2 2022.
EBITDA from continuing operations1 was $6.5 million, compared to $6.1 million in Q1 2023 and $38.4 million in Q2 2022.
Adjusted EBITDA from continuing operations1 was $12.8 million, compared to $12.2 million in Q1 2023 and $8.8 million in Q2 2022.
Adjusted EBITDA Margin from continuing operations1 was 17.8%, compared to 17.6% in Q1 2023 and 13.8% in Q2 2022.
Net cash provided by (used in) operating activities – continuing operations was $1.8 million compared to $10.5 million in Q1 2023 and ($14.9) million in Q2 2022.
Cash and Cash Equivalents, including restricted cash, totaled $34.5 million as of June 30, 2023, of which $2.5 million was long term restricted, as compared to $33.5 million as of March 31, 2023.
Outlook for 2023
The Company reiterates its forecast for Net Revenue and Adjusted EBITDA from continuing operations1 of at least $305 million and at least $58 million in 2023, representing year-over-year growth of 23% in Net Revenue and 49% in Adjusted EBITDA from continuing operations, respectively.
TSNDF Stock Performance
TSNDF stock closed at $1.90 on October 13th, down 9.95% in the past month of trading. In this case, the stock has a 52-week price range of $1.00-$2.50 and is up 68.14% in the last year.
[Read More] Top Canadian Cannabis Stocks to Watch in Q4 2023
The Green Rush Continues: Top Marijuana Penny Stocks of 2023
Our exploration of the top-performing marijuana penny stocks in mid-October 2023 underscores the allure of the cannabis industry for investors. These standout performers are a testament to the dynamic nature of the market and the incredible opportunities it presents. However, it is important to remember that while these penny stocks promise substantial gains, they also come with heightened volatility. Hence, investors should cautiously adopt an informed strategy, prioritizing risk management and thorough research to optimize their chances of success.
As the cannabis industry continues to evolve and gain legitimacy, savvy investors can benefit from the sector's growth. By closely monitoring the best-performing marijuana penny stocks and employing sound investment practices, individuals can participate in this industry while mitigating potential risks. In the ever-changing landscape of penny stocks, staying informed and adaptable is critical to making the most of the unique opportunities presented by these promising cannabis companies.
---
MAPH Enterprises, LLC | (305) 414-0128 | 1501 Venera Ave, Coral Gables, FL 33146 | new@marijuanastocks.com