Penny Stocks in Bloom: Top Marijuana Picks with Noteworthy YTD Performance
The top marijuana stocks have emerged as lucrative possibilities in the volatile world of cannabis investments, with spectacular increases year to year. These green stock market treasures have piqued the interest of investors looking for chances in the thriving cannabis business, which shows no signs of slowing down. With the global trend of legalization and growing acceptance of marijuana for medicinal and recreational use, the cannabis sector is primed for exponential expansion in the following years, making it an appealing proposition for both rookie and seasoned traders.
However, navigating the turbulent landscape of cannabis stocks requires more than just a gut feeling. To make informed investment decisions, it's critical to use technical analysis tools to research stock price movements and discover probable entry and exit points. Given the inherent volatility of the sector, adequate risk management measures are also critical. As cannabis penny stocks surf the tides of market sentiment, intelligent investors must weigh the prospect of large rewards against the necessity to protect their capital, ensuring a more secure and satisfying trip in this green financial landscape.
[Read More] Top Cannabis Stocks with the Most Impressive Gains
Marijuana Penny Stocks Posting Impressive YTD Returns
Glass House Brands Inc. (OTC: GLASF)
MedMen Enterprises Inc. (OTC: MMNFF)
TerrAscend Corp. (OTC: TSNDF)
Glass House Brands Inc.
Glass House is one of the fastest-growing, vertically integrated cannabis companies in the United States, with a singular emphasis on the California market and developing leading, long-lasting brands to serve customers across all demographics. From greenhouse cultivation to manufacturing, brand-building to retailing, the company's efforts are rooted in the respect for people, the environment, and the community instilled by co-founders Kyle Kazan, Chairman and CEO, and Graham Farrar, Board Member and President, from the start. Glass House is committed to accomplishing its goal of excellence: exceptional cannabis products produced sustainably for the benefit of all through its portfolio of brands, which includes Glass House Farms, PLUS Products, Allswell, Forbidden Flowers, and Mama Sue Wellness.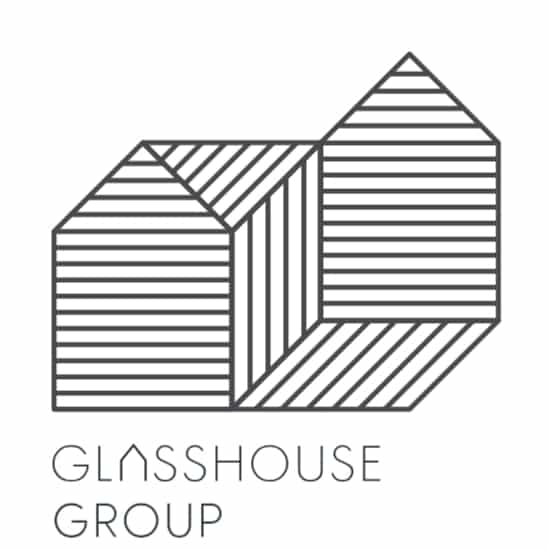 Second Quarter 2023 Highlights
(Unless otherwise stated, all results and dollar references are in U.S. dollars.)
Net Sales of $44.7 million increased 171% from $16.5 million in Q2 2022 and up 54% sequentially from $29.0 million in Q1 2023;
Gross Profit was $24.4 million compared to $0.3 million in Q2 2022 and $12.0 million in Q1 2023;
Gross Margin was 55%, compared to 2% in Q2 2022 and 41% in Q1 2023;
Adjusted EBITDA1 was $9.5 million, compared to $(9.8) million in Q2 2022 and $(0.1) million in Q1 2023;
Cost per Equivalent Dry Pound of Production3 was $139, a decrease of 12% compared to the same period last year and down 29% sequentially versus Q1 2023;
Equivalent Dry Pound Production2 was 103,336 pounds, up 311% year-over-year and up 115% sequentially;
Cash balance was $22.7 million at quarter-end, up 39% from Q1 2023 quarter-end.
Q2 2023 Outlook
Words From The CEO
"The second quarter of 2023 was the best in our history. We achieved record levels of operating cash flow, exceeded Q2 guidance across several operating metrics and marked our first quarter of positive adjusted EBITDA1."

"In Q2 2023, we saw our biomass revenues and pounds sold more than quadruple versus the previous year. Revenues from our retail dispensaries doubled to $10 million year-over-year, due to growth from acquisitions. Consolidated gross margin surpassed 50% and cultivation cost per pound3 fell by 12% versus last year. Finally, Adjusted EBITDA1 flipped to a positive $9.5 million compared to negative $9.8 million a year ago."

Kyle Kazan, Co-Founder, Chairman and CEO of Glass House.
GLASF Stock Performance
GLASF stock ended at $4.50 on September 22nd, up 18.11% in the last month of trading. In this case, the stock has been trading in a 52-week range of $1.78-$5.10. GLASF stock is up 135.60% year to date.
[Read More] Navigating the Highs: Canadian Cannabis Stocks in September 2023
MedMen Enterprises Inc.
MedMen is a leading American cannabis corporation with operations in California, Nevada, Illinois, Arizona, Massachusetts, and New York. In addition, MedMen, best known for its flagship brands MedMen and LuxLyte, curates the best products for its retail operations and develops client loyalty with incentive programs and convenience features such as home delivery and curbside pickup. Also, the company thinks that legalizing and regulating cannabis will make the world a safer, healthier, and happier place.

In February, MedMen announced the next phases of its reorganization activities, which involve a strategic assessment of facilities in Arizona, Illinois, and Nevada. The company made substantial efforts in the most recent reported quarter, resulting in a return to positive adjusted EBITDA and a 34% decrease in employee costs across its retail outlets, cultivation facilities, and corporate offices. In addition to cost reduction, the Company intends to localize retail assortments and increase the product quality and profitability of its cultivation facilities. Later this spring, the deployment of a new POS system and loyalty program will result in greater retail efficiencies and significantly increased consumer involvement. The company expanded its reach in May when it opened a store in Morton Grove, Illinois.
MMNFF Stock Performance
MMNFF stock closed at $0.03 on September 22nd, up 49.25% in the last month of trading. In this case, the stock has a 52-week price range of $0.012-$0.053 and is up 106.90% year to date.
TerrAscend Corp.
TerrAscend grows and distributes marijuana throughout the United States and Canada for medical and recreational purposes. The firm is a large cannabis grower in the United States, with Pennsylvania, New Jersey, and California facilities. The company's principal goals are to make and market artisan cannabis goods and hemp and cannabis-infused products. TerrAscend has developed some items under the Kind Tree brand in Maryland. The Kind Tree brand will expand its existing product line, which is made in Maryland from 15 different flower varietals, to include vapes and half-gram pre-rolls.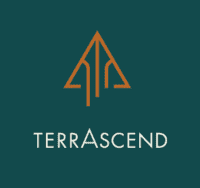 Second Quarter 2023 Financial Highlights
Net Revenue was $72.1 million, an increase of 3.9% sequentially and 12.7% year-over-year.
Gross Profit Margin was 50.2%, compared to 48.8% in Q1 2023 and 37.5% in Q2 2022.
GAAP Net loss from continuing operations was $12.9 million, compared to $19.2 million in Q1 2023 and net income of $16.9 million in Q2 2022.
EBITDA from continuing operations1 was $6.5 million, compared to $6.1 million in Q1 2023 and $38.4 million in Q2 2022.
Adjusted EBITDA from continuing operations1 was $12.8 million, compared to $12.2 million in Q1 2023 and $8.8 million in Q2 2022.
Adjusted EBITDA Margin from continuing operations1 was 17.8%, compared to 17.6% in Q1 2023 and 13.8% in Q2 2022.
Net cash provided by (used in) operating activities – continuing operations was $1.8 million compared to $10.5 million in Q1 2023 and ($14.9) million in Q2 2022.
Cash and Cash Equivalents, including restricted cash, totaled $34.5 million as of June 30, 2023, of which $2.5 million was long term restricted, as compared to $33.5 million as of March 31, 2023.
Outlook for 2023
The Company reiterates its forecast for Net Revenue and Adjusted EBITDA from continuing operations1 of at least $305 million and at least $58 million in 2023, representing year-over-year growth of 23% in Net Revenue and 49% in Adjusted EBITDA from continuing operations, respectively.
TSNDF Stock Performance
TSNDF stock closed at $2.11 on September 22nd, up 22.67% in the past month of trading. The stock has a 52-week price range of $1.00-$2.50 and is up 86.73% in the last year. According to analysts at CNN Business, TSNDF stock has a 12-month average price target of $2.18 per share. In this case, this would represent an upside of 26.00% from its last trading price of $1.73.
[Read More] Best Cannabis & Marijuana Stocks For Q3 2023
Year-to-Date Surges in Marijuana Penny Stock Values
To summarize, the marijuana penny stock market has seen extraordinary growth year to date. This gives it an appealing option for investors eager to capitalize on the thriving cannabis industry. As global acceptance and legalization trends gain traction, the possibility for significant returns in this area remains appealing. However, investors should remember that these companies' volatile nature necessitates caution. Sound technical analysis and effective risk management tactics are tools for navigating the highs and lows of this volatile market.
We must stay informed, vigilant, and react to shifting market conditions as we monitor these top-performing marijuana penny stocks. Investors can capitalize on the opportunities with cannabis stocks with research and careful consideration, potentially reaping profits while limiting risks. Finally, these equities' year-to-date gains highlight their potential, but responsible and informed investment habits are the keys to success in this evolving market.
---
MAPH Enterprises, LLC | (305) 414-0128 | 1501 Venera Ave, Coral Gables, FL 33146 | new@marijuanastocks.com