Top Canadian Cannabis Stocks Surging in September 2023
The Canadian cannabis industry and top marijuana stocks continue to blaze a trail of opportunity for investors in September 2023, with several top Canadian cannabis companies gaining substantial traction. As the global cannabis market transforms, Canada stays at the vanguard of this booming sector, offering various investment opportunities. In general, the stage is set for investors to profit from the green rush. However, navigating the market with a strategic strategy that combines robust technical analysis and careful risk management is critical.
The worldwide cannabis market has grown dramatically in recent years, owing to the growing acceptability of cannabis for both medicinal and recreational purposes. According to statistics, the global legal cannabis market was worth $17.5 billion in 2021, with forecasts predicting it might reach $100 billion by 2030. Canada stands out as a pioneer in this sector, having legalized recreational cannabis in 2018 and continually increasing its cannabis presence. In addition, the Canadian cannabis market will have top-performing equities in September 2023, ready to benefit from the industry's sustained expansion. To thrive in this volatile climate, investors need to use technical analysis tools to identify entry and exit points and risk management strategies to protect their investments. Also, As the cannabis sector evolves, staying informed and vigilant will be essential for those seeking to harness its momentum for potential gains of top Canadian marijuana stocks.
[Read More] 3 Marijuana Stocks To Buy Off The Dips 2023?
The Top Canadian Cannabis Stocks To Watch In September 2023
Tilray Brands, Inc. (NASDAQ: TLRY)
Canopy Growth Corporation (NASDAQ: CGC)
Village Farms International, Inc. (NASDAQ: VFF)
Tilray, Inc.
Tilray, Inc. is a cannabis consumer packaged goods (CPG) corporation with operations in South America, Europe, Australia, and the United States. The company has established itself as one of the world's most successful cannabis enterprises due to its dominance in the Canadian market. Tilray has increased its presence in the United States. Tilray was Germany's first company to cultivate and sell medical marijuana. According to the company, CBD-infused meals and beverages are particularly popular in the US and Canadian markets. The 2021 deal between Tilray and Great North Distributors aims to speed the expansion of Canada's legal marijuana market.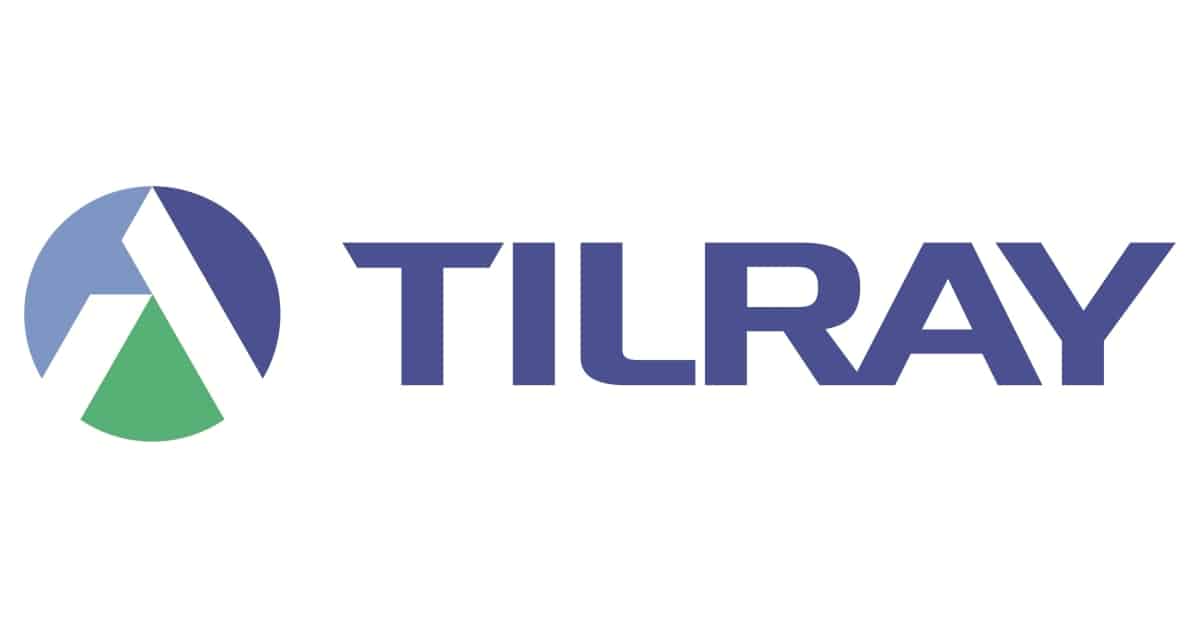 Financial Highlights – 2023 Fiscal Fourth Quarter
Record Q4 Net Revenue of $184 Million, Representing 20% Growth Year over Year, $627 Million of Net Revenue for FY2023; On a Constant Currency Basis, FY2023 Net Revenue Grew 6% to $668 Million
$8 Million of Net Cash from Operating Activities Generated for FY2023 Achieved Nearly $200 Million Improvement in Adjusted Free Cash Flow Compared to FY2022
Increased Tilray's #1 Cannabis Market Share Position in Canada to 13% with HEXO Acquisition and Substantially Grew Medical Cannabis Market Position Across Europe
Fiscal Year 2024 Guidance
For its fiscal year ended May 31, 2024, the Company expects to achieve adjusted EBITDA targets of $68 million to $78 million, representing growth of 11% to 27% as compared to fiscal year 2023. In addition, the Company expects to generate positive adjusted free cash flow.
TLRY Stock Performance
On September 20th, the shares of TLRY closed at $2.47, up 6.45% in the past month of trading. The 52-week price range for the stock is $1.50-$5.12 and is down 8.18% year to date. According to CNN Business experts, TLRY stock has a 12-month consensus price objective of $2.38 per share. This represents a 3.85 percent decrease over the last trading price of $2.47.
[Read More] September 2023's Top Cannabis REITs with Attractive Dividend Yields
Canopy Growth Corporation
Canopy Growth is a well-known cannabis and cannabis-derived product corporation in Canada. The main markets for the company's hemp- and cannabis-based products are the United States, Canada, and Germany. Additionally, Canopy and Southern Glazers Wine & Spirits began selling CBD-infused alcoholic beverages in the United States in 2021. Canopy bought Supreme Cannabis Company, Inc., a premium cannabis company, to expand its product offerings in Canada. Whisl is a novel CBD vape that can help you keep a positive attitude throughout the day.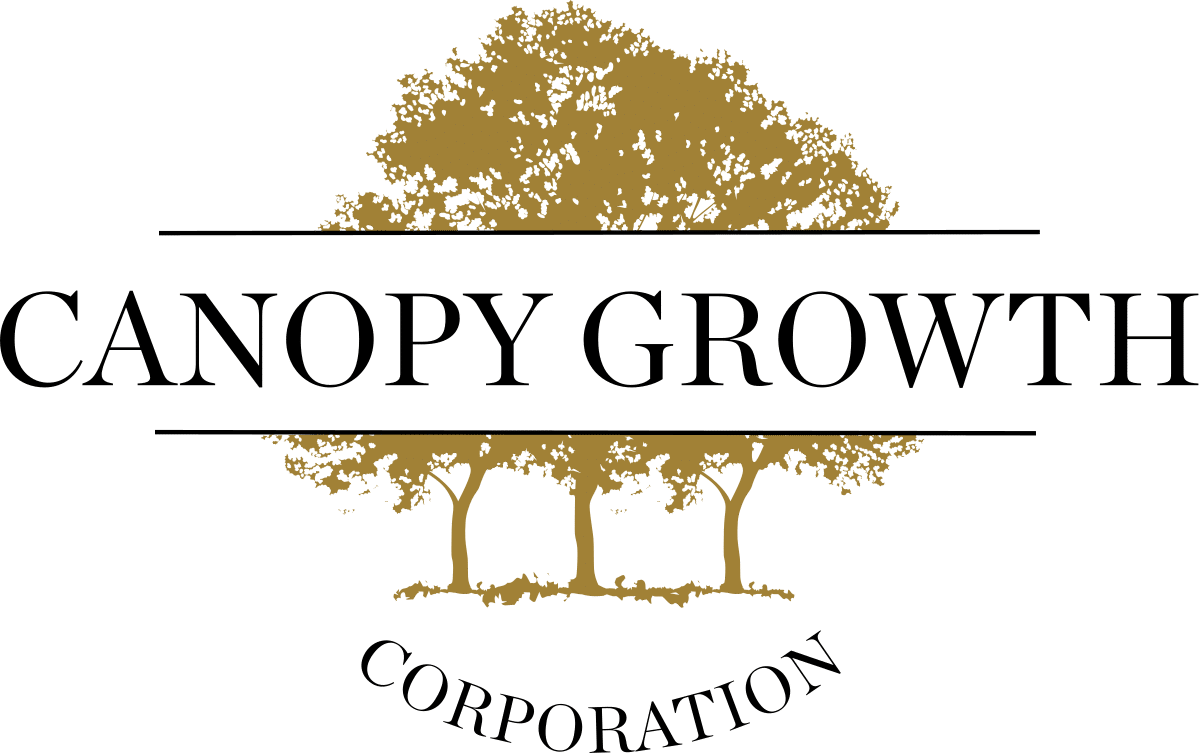 Financial Highlights
All business segments of the Company delivered sequential revenue growth in Q1 FY2024 compared to Q4 FY2023.
Achieved cost reduction of $47 million in Q1 FY2024, bringing total cost reductions to $172 million since the beginning of FY2023.
Consistent supply and strong demand for high-quality flower elevated the Tweed brand to the #8 rank within the total flower segment of the Canadian adult-use cannabis market in Q1 FY20241, moving up 19 places year-over-year.
Canadian cannabis business continued its transformation to a simplified, asset-light model in Q1 FY2024, building on the divestiture of national retail operations, closure of eight cultivation facilities to focus on two purpose-built cultivation sites, and outsourcing of vape, beverage, and edible production to independent, third-party Contract Manufacturing Organizations ("CMO").
The Company continues to focus on simplifying its businesses and reducing cash burn; currently reviewing strategic options for BioSteel Sports Nutrition Inc. ("BioSteel"), including a potential sale of the company, to remove the cash burden to Canopy Growth as quickly as possible.
Entities that are expected to be acquired by Canopy USA, LLC ("CUSA") continue to demonstrate momentum, and Canopy Growth continues to work with regulators to advance its novel structure.
CGC Stock Performance
CGC stock closed at $0.8720 on September 20th, up 88.95% in the past month of trading. The stock has a 52-week price range of $0.3460-$4.77, down 62.25% year to date. According to analysts at CNN Business, CGC stock has a 12-month median price target of $0.50 per share. This estimate would be a 42.28% decrease from its last trading price of $0.8720.
[Read More] Marijuana Stocks Could Feel The Upside To Upcoming SAFE Baking Vote
Village Farms International, Inc.
Village Farms International, Inc. and its subsidiaries grow, sell, and distribute greenhouse-grown cucumbers, bell peppers, and tomatoes throughout North America. In addition, the company has CBD and cannabis-related operations in the United States and Canada. Pure Sunfarms, a wholly owned subsidiary of Village Farms, is one of the largest cannabis businesses in North America. Pure Sunfarms has a Delta 2 greenhouse with a cannabis growing license, which doubles its output capacity. Last year, Village Farms launched a new website and logo at www.villagefarms.com.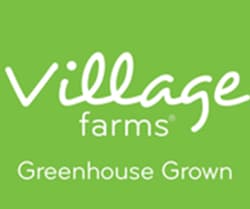 Second Quarter Financial Highlights
(Unless otherwise stated, all comparable periods are for the second quarter of 2022.)
Consolidated
Consolidated sales decreased (7%) year-over-year to $77.2 million from $82.9 million;
Operating loss before tax improved to ($42 thousand) compared with an operating loss before tax of ($43.8 million);
Consolidated net loss improved to ($1.4 million), or ($0.01) per share, compared with ($36.6 million), or ($0.41) per share; and,
Consolidated adjusted EBITDA (a non-GAAP measure) improved to $4.5 million from negative ($10.3 million).
Canadian Cannabis (Pure Sunfarms and Rose LifeScience)
Net sales decreased (6%) to $28.1 million (C$37.7 million) from $29.8 million (C$38.0 million) (a decrease of (1%) in Canadian dollars);
Retail branded sales increased 24% (in Canadian dollars);
International (export) sales increased 217% (in Canadian dollars);
Gross margin was 38%;
Net income was $1.2 million (C$1.7 million) compared with net income of $1.8 million (C$2.3 million); and,
Adjusted EBITDA increased 78% to $4.8 million (C$6.7 million) from $2.7 million (C$3.4 million) (an increase of 97% on a constant currency basis).
VFF Stock Performance
VFF stock closed at $0.9150 on September 20th, down 2.66% in the last month of trading. The stock has a 52-week price range of $0.5550-$2.54 and is down 31.72% year to date. According to analysts at CNN Business, VFF stock has a 12-month median price target of $1.75 per share. In this case, this would represent an upside of 92.31%.
Cannabis Investing Strategies: Technical Analysis and Risk Management for September 2023
In conclusion, September 2023 presents a compelling opportunity in the Canadian cannabis market amid the global industry's exponential growth. Additionally, by employing technical analysis and prudent risk management, investors can harness this momentum for potential long-term gains, ensuring they stay ahead in this evolving landscape. In general, with Canada at the forefront of the cannabis revolution, savvy investors have the chance to ride the wave of opportunity and potentially reap the rewards of a maturing and dynamic industry. Stay informed, stay strategic, and ride the green wave to financial success in the world of Canadian cannabis stocks.
---
MAPH Enterprises, LLC | (305) 414-0128 | 1501 Venera Ave, Coral Gables, FL 33146 | new@marijuanastocks.com