Earnings Season Insights: Positioning in the Canadian Cannabis Market for Short and Long-Term Gains
In August 2023, the Canadian cannabis sector and top marijuana stocks attracted the attention of many investors. The quarterly cannabis earnings season has begun, providing light on the financial performance and growth prospects of Canada's biggest cannabis companies. This critical juncture offers investors a unique chance to examine the industry's current picture and contemplate strategic holdings in leading Canadian cannabis stocks. With the cannabis industry quickly expanding, knowledgeable traders are navigating the subtleties of short- and long-term trading methods while utilizing technical analysis to maximize entry and exit points.
The cannabis earnings season offers a thorough snapshot of each company's performance, including revenue, profitability, and overall market condition. With a slew of legislative changes and shifting customer tastes affecting the sector, savvy investors are studying these financial reports to find prospective market winners. Traders are experimenting with various techniques to capitalize on this volatile sector, whether looking for short-term gains or long-term positioning. Some prefer to play short-term price changes caused by earnings reports and news events, while others commit to longer-term investments, betting on the sector's sustained growth trajectory.
Many investors are turning to technical analysis for assistance to make well-informed decisions in this volatile market. Traders attempt to determine optimal entry and exit situations by examining previous price patterns, trends, and key technical indicators. By identifying areas of support and resistance, trend reversals, and momentum shifts, these analytical insights enable investors to reduce risks and maximize possible profits. In general, Canadian cannabis stocks continue to attract interest from investors. Learning the mix of short and long-term trading, with accurate technical analysis, could prove helpful in navigating this thriving market.
[Read More] 3 Top Marijuana Stocks To Watch Before The Weekend
Cannabis Investments in Focus: Navigating Top Canadian Stocks
Tilray Brands, Inc. (NASDAQ: TLRY)
Canopy Growth Corporation (NASDAQ: CGC)
Organigram Holdings Inc. (NASDAQ: OGI)
Tilray, Inc.
Tilray, Inc. is a cannabis consumer packaged goods (CPG) corporation with operations in South America, Europe, Australia, and the United States. The company has established itself as one of the world's most successful cannabis enterprises due to its dominance in the Canadian market. Tilray has increased its presence in the United States. Tilray was Germany's first company to cultivate and sell medical marijuana. According to the company, CBD-infused meals and beverages are top-rated in the US and Canadian markets. The 2021 deal between Tilray and Great North Distributors aims to speed the expansion of Canada's legal marijuana market.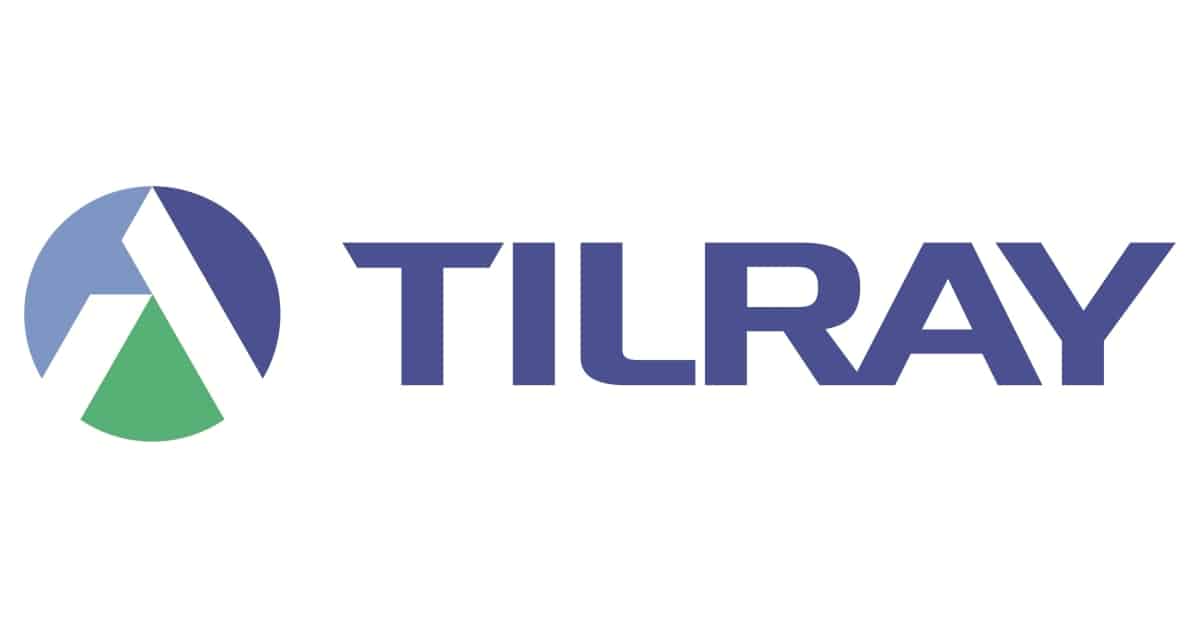 Financial Highlights in 2023
Record Q4 Net Revenue of $184 Million, Representing 20% Growth Year over Year, $627 Million of Net Revenue for FY2023; On a Constant Currency Basis, FY2023 Net Revenue Grew 6% to $668 Million
$8 Million of Net Cash from Operating Activities Generated for FY2023, Achieved Nearly $200 Million Improvement in Adjusted Free Cash Flow Compared to FY2022
Increased Tilray's #1 Cannabis Market Share Position in Canada to 13% with HEXO Acquisition and Substantially Grew Medical Cannabis Market Position Across Europe
Fiscal Year 2024 Guidance
For its fiscal year ended May 31, 2024, the Company expects to achieve adjusted EBITDA targets of $68 million to $78 million, representing 11% to 27% growth compared to fiscal year 2023. In addition, the Company expects to generate positive adjusted free cash flow.
TLRY Stock Performance
On August 9th, the shares of TLRY closed at $2.86, up 74.39% in the past month of trading. In this case, the 52-week price range for the stock is $1.50-$5.12 and is up 6.32% year to date. According to CNN Business experts, TLRY stock has a 12-month consensus price objective of $2.39 per share. This represents a 16.81 percent decrease over the last trading price of $2.86.
[Read More] Green Earnings: Cannabis Penny Stocks with Potential Amidst Reporting Season
Canopy Growth Corporation
Canopy Growth is a well-known Canadian cannabis and cannabis-derived product company. The main markets for the company's hemp- and cannabis-based goods are the United States, Canada, and Germany. In the United States, Canopy and Southern Glazers Wine & Spirits will begin selling CBD-infused alcoholic beverages in 2021. In addition, Canopy purchased Supreme Cannabis Company, Inc., a premium cannabis company, to broaden its product options in Canada. Whisl is an innovative CBD vape that can assist you in maintaining a cheerful attitude throughout the day.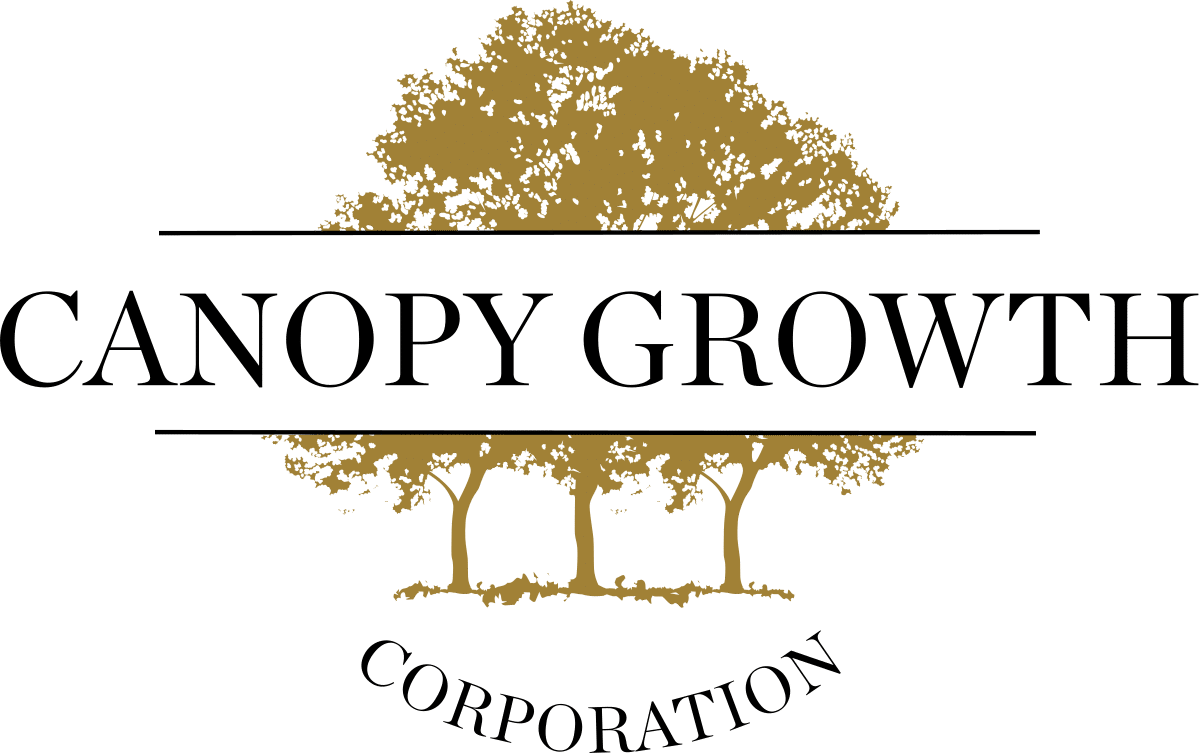 Financial Highlights
All business segments of the Company delivered sequential revenue growth in Q1 FY2024 compared to Q4 FY2023.
Achieved cost reduction of $47 million in Q1 FY2024, bringing total cost reductions to $172 million since the beginning of FY2023.
Consistent supply and strong demand for high-quality flower elevated the Tweed brand to the #8 rank within the total flower segment of the Canadian adult-use cannabis market in Q1 FY20241, moving up 19 places year-over-year.
Canadian cannabis business continued its transformation to a simplified, asset-light model in Q1 FY2024, building on the divestiture of national retail operations, closure of eight cultivation facilities to focus on two purpose-built cultivation sites, and outsourcing of vape, beverage, and edible production to independent, third-party Contract Manufacturing Organizations ("CMO").
The Company continues to focus on simplifying its businesses and reducing cash burn; currently reviewing strategic options for BioSteel Sports Nutrition Inc. ("BioSteel"), including a potential sale of the company, to remove the cash burden to Canopy Growth as quickly as possible.
Entities expected to be acquired by Canopy USA, LLC ("CUSA") continue to demonstrate momentum and Canopy Growth works with regulators to advance its novel structure.
CGC Stock Performance
CGC stock closed at $0.4679 on August 9th., down 1.70% in the past month of trading. In this case, the stock has a 52-week price range of $0.3460-$4.77, down 79.74% year to date. According to analysts at CNN Business, CGC stock has a 12-month median price target of $0.51 per share. This estimate would be a 10.68% increase from its last trading price of $0.4628.
[Read More] 3 Marijuana Stocks To Watch In A Beat-Down Cannabis Market
Organigram Holdings Inc.
OrganiGram Holdings Inc. has a well-known product line of cannabis-derived and extracted goods. Overall, the company is well-known for growing high-quality marijuana for recreational and therapeutic purposes. Organigram is expanding its most important foreign contacts to boost its position in the international cannabis sector. The company's wholesale cannabis distribution business is rapidly increasing. SHRED'ems Gummies, a premium addition to Organigram's SHRED product line, is currently available. The Edison JOLTS are the country's first tasty and potent THC edible extracts.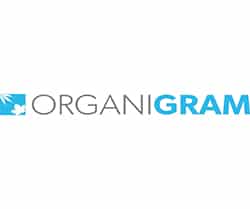 HIGHLIGHTS
Recreational net revenue was $92.5 million for the nine months ended May 31, 2023, an increase of $8.0 million over the same prior-year period.
Increased sequential net revenue from Canadian recreational business by 7% vs. Q2, driven by continued success in hash and rebound in flower
Organigram regained the #3 position in May and held it through June with a 6.7% national market share1
Held the #1 position in milled flower, the #1 position in concentrates, and moved into the #2 position in gummies nationally on May 1
International sales for the first nine months of fiscal 2023 of $18.4 million exceeded the $9.5 million realized for the same prior-year period by 94%
Completed first U.S. investment in Phylos Bioscience Inc. ("Phylos") to commercialize THCV and transition a portion of production capacity to more cost-effective and consistent seed-based production over time
Completed investment in Green Tank Technologies Corp. ("Greentank") for initial exclusive access to new vapor heating technology
Product Development Collaboration with BAT is moving rapidly toward product commercialization.
SHRED brand is one of the largest cannabis brands in the Canadian market approaching $190 million in retail sales in the last 12 months
Successfully launched 28 SKUs in the quarter for a total of 127 in the market.
Completed ramp-up of SHRED X Rip Strip production and distribution to meet strong consumer demand
Announced supply agreement with Sanity Group GmbH ("Sanity Group") to supply medical cannabis to the promising German market
A strong balance sheet with $75 million in cash and negligible debt
OGI Stock Performance
OGI stock closed at $1.37 on August 9th, down 14.38% in the past month of trading. The stock has a 52-week price range of $1.30-$5.08 and is down 57.19% year to date. According to analysts at CNN Business, OGI stock has a 12-month median price target of $3.04 per share. In this case, this would represent an upside of 120.05% from its last trading price of $1.37.
[Read More] Top Marijuana Stocks For Your Investors To Buy
A Blueprint for Trading Success in Canadian Stocks
In August 2023, the Canadian cannabis market presents a vibrant landscape for investors and traders worldwide. Amid earnings season, evaluate top Canadian cannabis stocks. Short or long-term, diverse chances align with trading methods.
Amid a dynamic cannabis landscape, informed choices matter. In addition, technical analysis aids investors with entry and exit points. Understanding strategy, trading, and research is critical to this evolving market's potential success.
---
MAPH Enterprises, LLC | (305) 414-0128 | 1501 Venera Ave, Coral Gables, FL 33146 | new@marijuanastocks.com