Cannabis Investing: The Canadian Stocks Poised for Success in 2023
The Canadian cannabis industry and top marijuana stocks continue to evolve and thrive as we approach July 2023. Since the legalization of recreational cannabis in Canada in 2018, the business has developed dramatically, attracting both investors and users. Cannabis legalization has paved the way for a thriving market, with numerous firms vying for a piece of the rapidly expanding industry. Cannabis stocks in Canada continue to offer lucrative investment options. This article will examine the current state of the three Canadian cannabis companies, the industry's challenges, advancements in safe banking, and the prospects for trading Canadian cannabis stocks in 2023.
One way to earn from the current market is to make short-term trades in cannabis penny stocks. Penny stocks are stocks that cost less than $5 per share. These cannabis penny stocks may give chances due to their well-known high daily and monthly price volatility. Cannabis investors willing to take on these high-risk/high-reward deals have reaped double-digit percentage profits on numerous of these companies. Let's look at three of the top Canadian penny stocks to watch right now.
[Read More] 3 Marijuana Stocks To Buy Before July?
Investing in Growth: The Top Canadian Cannabis Stocks for 2023
SNDL Inc. (NASDAQ: SNDL)
Organigram Holdings Inc. (NASDAQ: OGI)
Aurora Cannabis Inc. (NASDAQ: ACB)
Sundial Growers Inc.
SNDL Inc. develops, markets, and sells cannabis-related products in Canada. Retail operations and cannabis-related activities are the corporation's two primary business divisions. It manufactures, distributes, and sells cannabis to adult markets and privately sells cannabis for recreational uses via corporate-owned and franchised retail cannabis businesses. The company also produces and sells inhalable products like as flower, pre-rolls, and vapes. Top Leaf, Sundial Cannabis, Palmetto, and Grasslands are among its brands.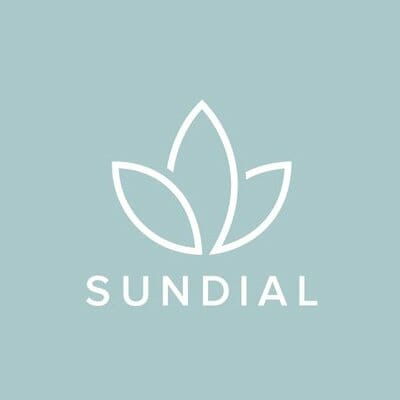 First Quarter 2023 Financial and Operational Highlights
SNDL reported $202.5 million in net revenue for the first quarter of 2023, an increase of 1,050% from $240.4 million in the fourth quarter of 2022 and $17.6 million in the first quarter of 2022. Alcanna, Valens, and Zenabis acquisitions aided growth over the prior year's comparative quarter. Seasonality in the Liquor Retail category can explain the revenue decrease in the first quarter of 2023 compared to the fourth quarter of 2022, as the fourth quarter is normally the strongest and the first quarter is traditionally the weakest. This was somewhat offset by a rise in Cannabis Operations revenue due to Valens' partial quarter contribution in 2023.
In the first quarter of 2023, the company lost $36.1 million, compared to $161.6 million in the fourth quarter of 2022 and $38.0 million in the first quarter of 2022. A seasonal fall in Liquor Retail sales and inventories and $10 million in asset impairments compounded the first-quarter deficit.
SNDL finalized the acquisition of Valens in January 2023. The combined companies form a low-cost, vertically integrated Canadian enterprise that generates more than a billion dollars in pro forma sales each year. With a diverse portfolio of brands, a 197-store multi-banner cannabis retail network, low-cost biomass sourcing, quality indoor production, and low-cost manufacturing facilities, SNDL is one of Canada's leading adult-use cannabis manufacturers and marketers.
SNDL Stock Performance
SNDL stock closed at $1.31 on June 27th t, down 16.03% in the past month of trading. The stock has a 52-week price range of $1.25-$3.65 and is down 37.32% year to date. According to analysts at CNN Business, SNDL stock has a 12-month consensus price target of $3.33 per share. In this case, this would represent an increase of 154.45% from its last trading price of $1.31.
[Read More] Top 3 Marijuana Stocks For Your Cannabis Watchlist
Organigram Holdings Inc.
OrganiGram Holdings Inc. offered a renowned product line of goods from and extracted from cannabis. The business is well known for producing top-notch marijuana that can be smoked for recreational and therapeutic purposes. To strengthen its position in the international cannabis industry, Organigram is extending its most crucial foreign contacts. The wholesale cannabis distribution market is expanding rapidly for the company. The premium addition to Organigram's SHRED product line, SHRED'ems Gummies, is currently offered. The Edison JOLTS are also the nation's first delicious, potent THC edible extracts.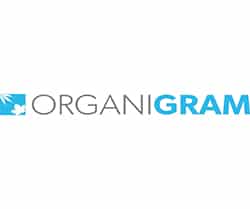 Key Financial Results for the Second Quarter 2023
Net revenue of $39.5 million, up 24% from $31.8 million in the same prior-year period.
Adjusted Gross Margin1 of $13.4 million or 34%, compared to $8.3 million or 26% in the same prior year period, reflecting improvements from increased efficiencies, higher sales volume, and increased international sales.
Adjusted EBITDA1 of $5.6 million, the fifth consecutive quarter of positive Adjusted EBITDA, compared to Adjusted EBITDA of $1.6 million in the same prior year period.
Net loss: Q2 Fiscal 2023 net loss was $7.5 million, compared to a net loss of $4.0 million in Q2 Fiscal 2022. Net loss increased due to the change in the fair value of derivative warrant liabilities, which was a gain of $2.4 million during Q2 Fiscal 2023 compared to a gain of $10.6 million in Q2 Fiscal 2022, as movements in the Company's share price had a greater absolute impact on the fair value of the derivative warrant liability in the prior year period.
OGI Stock Performance
OGI stock closed at $0.39 on June 27th, down 11.74% in the past month of trading. The stock has a 52-week price range of $0.3710-$1.27 and is down 51.25% year to date. According to analysts at CNN Business, OGI stock has a 12-month median price target of $0.93 per share. In this case, this would represent an upside of 141.23% from its last trading price of $0.3852.
[Read More] Investing in Marijuana Penny Stocks for Explosive Growth in 2023
Aurora Cannabis Inc.
Aurora Cannabis Inc. is a Canadian company that grows and exports medical marijuana to various countries around the world. In order to gain a foothold in the US cannabis industry, the business acquired Reliva, a company that produces CBD in the country. The Aurora stock now includes three more San Rafael '71 cultivars. For $8 million, the company sold marijuana to Israel. After delivering the first batch of cannabis to the French medicinal cannabis pilot program, the company is now focusing on balancing its books. In May, the company strengthened its market domination in Germany by opening its first EU-GMP-accredited production and manufacturing facility.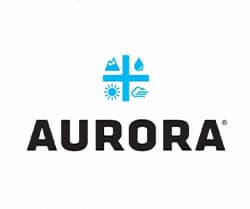 Third Quarter 2023 Highlights
Achieves Second Sequential Quarter of Positive Adjusted EBITDA1
Net Revenue Reaches $64 Million, Increasing 4% Sequentially and 27% YoY; Driving Adjusted Gross Profit1 of $30.6 Million
Balance Sheet Remains Strong With a Cash Position of ~$230 Million Cash on Hand with ~$80 Million of Convertible Notes Remaining Outstanding
Clear Path to Achieve Positive Free Cash Flow by the End of Calendar Year 2024 Through Additional $40 Million of Annualized Cost Efficiencies
ACB Stock Performance
ACB stock closed at $0.5327 on June 27th, down 1.37% in the last month of trading. Currently, the stock has a 52-week price range of $0.49-$1.94, down 42.26% year to date. According to analysts at CNN Business, ACB stock has a median price target of $0.75 per share. This would be an upside of 42.46% from its last trading price of $0.5327.
Navigating the Canadian Cannabis Market
These are just a few of the top Canadian cannabis stocks to watch in 2023. It's crucial to remember that the cannabis sector is still in its early stages and that various factors can influence the performance of particular stocks. Careful study and consultation with a financial expert are essential to make informed investing decisions, like with any other investment.
Cannabis stocks might be an intriguing short-term investment because of the high market volatility. Cannabis stocks, in general, have a higher risk-to-reward ratio. Before investing, conduct your homework on the company. Corporate press releases and financial reports can assist in identifying the top companies in a given industry. Using technical indicators and learning more about chart patterns might help you enhance your trading outcomes. With the guidance of today's top Canadian marijuana stocks, investors may brace themselves for increased volatility in 2023.
---
MAPH Enterprises, LLC | (305) 414-0128 | 1501 Venera Ave, Coral Gables, FL 33146 | new@marijuanastocks.com