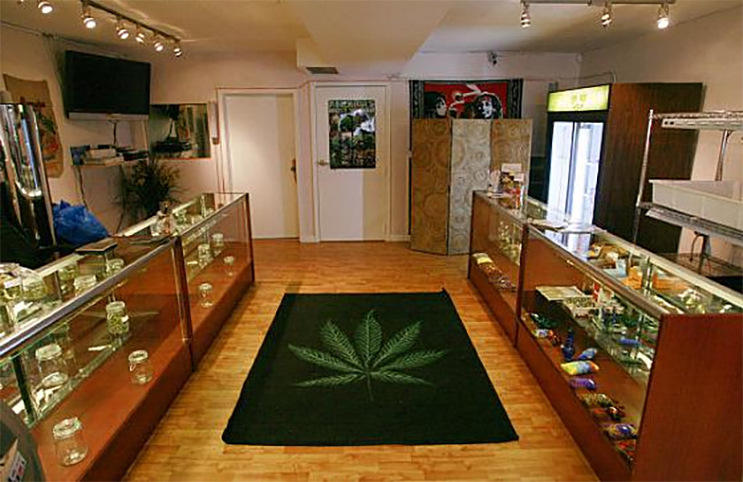 Before opening his medical marijuana dispensary for the first time in 2006, Steve DeAngelo's phone rang. He was informed that federal agents were raiding in San Francisco, and they would be on their way to Oakland next. DeAngelo hesitated, but opened anyway. He wasn't raided that day, but the fear of federal intervention lingered with him and his staff. DeAngelo currently hosts an annual mock raid, complete with role play and people dressed in police costumes, to teach staff and patients how to behave if law enforcement shows up. DeAngelo said the federal restrictions could get violent in the past, and he feared how his employees would react.
DeAngelo stated, "We didn't want to get shot, we didn't want someone to get hurt, and these raids, they're like military, SWAT-style raids. So we felt that we had to have that kind of retraining to keep everybody safe and make sure that nobody got hurt." Since being confirmed, Sessions has slowly revealed what his plans for the marijuana industry could be, saying that "experts are telling me there's more violence around marijuana than one would think." Much of the current conversation about the marijuana industry under Trump centers around the significance of the Cole Memorandum, a 2013 DOJ memo that basically set conditions for states to meet to avoid being targeted by the feds. These circumstances include keeping cannabis away from children and working to prohibit marijuana from being transported across state lines.
Director of government relations for the National Cannabis Industry Association, Michael Correia, assumed that if Hillary Clinton were elected, the Cole Memo would remain in place. Now, he isn't so sure. Correia said, "I think with the election of Trump, that there's a little uncertainty. Will they keep the Cole Memo? What will happen." With that uncertainty lurking, members of the marijuana industry are clinging to Trump's statements during the campaign about states' rights. Trump calls himself a jobs president, after all. However, recently White House press secretary Sean Spicer seemed to reverse some of that cautious optimism when he was asked if the feds would enforce federal drug law. He said, "I do believe you will see greater enforcement of it." This hinted at a federal restriction on marijuana businesses, but not necessarily all marijuana businesses.
Spicer distinguished between recreational and medical marijuana, saying that Trump "understands the pain and suffering that many people go through who are facing especially terminal diseases and the comfort that some of these drugs including medical marijuana can bring to them." However, when it came to recreational marijuana, Spicer drew a comparison between recreational pot use and opiate abuse. He said, "When you see something like the opioid addiction crisis blossoming in so many states around this country, the last thing we should be doing is encouraging people. There's still a federal law that we need to abide by when it comes to recreational marijuana." That link to the opioid crisis rubbed some cannabis industry members the wrong way, including DeAngelo. He said, "What we've seen at Harborside is patients who come into Harborside on the opioids who gradually, over time, first reduce their opioid use, and then completely eliminate it, using cannabis."
Spicer's comments also stand in contrast with scientific evidence that marijuana could be useful in fighting opioid abuse. In a 2014 article in the American Medical Association's journal of internal medicine, the results showed that states with laws that allow medical cannabis had about 25 percent fewer opioid-related overdose deaths, compared to states that do not permit medical marijuana. Unlike Trump, Sessions has been explicit about his stance on the substance. At the Caucus on International Narcotics Control in April 2016, then-Senator Sessions stated, "We need grown-ups in charge in Washington deciding marijuana is not the kind of thing that ought to be legalized."