Unlocking the Investment Opportunities: Marijuana Penny Stocks to Watch in 2023
Are top marijuana stocks a buy before July? The cannabis industry's emergence has given rise to a new generation of trailblazer enterprises leading innovation, research, and development. These top cannabis companies in the United States have quickly established themselves as significant players in a rapidly expanding market. From vertically integrated operations to cutting-edge technology and branding expertise, these companies have set new success benchmarks, enticing investors keen to ride the green growth wave.
According to projections, the marijuana industry will continue to expand in the coming years, as it has in recent years. Many people believe that marijuana has multiple therapeutic and recreational applications and can potentially be a very profitable enterprise. The marijuana market will expand at a compound annual growth rate of at least 25% until 2030. As a result, many investors are interested in exploring opportunities in this area.
Marijuana penny stock trading can be an exciting and possibly profitable endeavor, but it is not without risks and difficulties. This article investigates the realm of cannabis penny stocks, covering the opportunities, challenges, and essential considerations for traders interested in entering this volatile market. Let's look at 3 top marijuana stocks for your list before July.
[Read More] Exploring the Potential of Top US Cannabis Companies and Marijuana Stocks in 2023
Top Marijuana Penny Stocks for Investors in 2023
Lowell Farms Inc. (OTC: LOWLF)
StateHouse Holdings Inc. (OTC: STHZF)
TPCO Holding Corp. (OTC: GRAMF)
Lowell Farms Inc.
Lowell Farms Inc., a well-known cannabis producer in California, is rapidly extending its market share. Developing excellent cannabis brands, artisan craft cannabis farming, and cutting-edge manufacturing technology are among the organization's key goals. A license agreement exists between the company and Ascend Wellness Holdings. The two companies will collaborate to provide the Lowell Smokes brand to dispensaries in Massachusetts and Illinois. Ascend, and Lowell formally agreed in November to export Lowell Smokes to Michigan. According to the company, the famous Lowell Smokes pre-roll bundles will also be accessible in Illinois.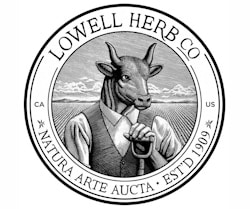 Lowell reported a 39% decrease in net revenue to $7.5 million in the first quarter of 2023, compared to $12.4 million in the first quarter of 2022. In Q4 2022, net sales were $9.3 million, a 19% decrease. Furthermore, gross profit for the first quarter of 2023 was $0.1 million, representing 1.8% gross margins, compared to $1.6 million, representing 12.7% gross margins in the first quarter of 2022. The company's net loss was $4.0 million, compared to a net loss of $4.1 million in Q1 2022 and a net loss of $11.1 million in Q4 2022.
LOWLF Stock Performance
The shares of LOWLF closed at $0.0387 on June 26th, up 12.17% in the last month of trading. The stock is now trading in a 52-week price range of $0.029-$0.29 and is down 59.26% year to date.
[Read More] The Growth And Future Potential Of The Cannabis Industry
StateHouse Holdings Inc.
StateHouse was formed by integrating four forward-thinking legacy enterprises with a long history in California cannabis: Harborside, Loudpack, Urbn Leaf, and Sublime. Harborside was one of the first six businesses in the United States to receive a cannabis license. Harborside, as previously known, presently has 13 locations throughout Oregon and California. In 2021, StateHouse expanded its footprint in California, and this trend is projected to continue. StateHouse's Salinas growing facility has expanded, allowing for year-round production and more than doubling crop capacity.

Q1 2023 Highlights
Q1 2023 net revenues were $24.7 million, an increase of 42.8% compared with $17.3 million in Q1 2022.
Retail revenues were $14.4 million, representing 58.5% of total sales for Q1 2023, an increase of $2.8 million compared to Q1 2022.
Gross profit before adjustments for biological assets increased 98% to $10.9 million in Q1 2023, compared with $5.5 million in Q1 2022.
Consolidated gross margins improved to 44.3% in Q1 2023, compared to 31.9% for Q1 2022.
STHZF Stock Performance
STHZF stock closed at $0.0503 on June 26th    and has a 52-week price range of $0.03-$0.68. In this case, STHZF stock has increased 61.58% in the last month of trading.
[Read More] 3 Marijuana Stocks That Shouldn't Go Unnoticed
TPCO Holding Corp.
TPCO Holding Corp. is one of California's prominent marijuana enterprises. Shawn Jay-Z Carter, an artist, and businessman, is the company's brand, as are hemp grower Left Coast Ventures and direct-to-consumer marketplace Caliva. The corporation grows, transports, distributes, and extracts marijuana throughout California. The company sells 250 stock-holding units of cannabis products under 17 owned and licensed brands. Coastal Holdings Company, LLC opened 11 retail locations and delivery operations in October.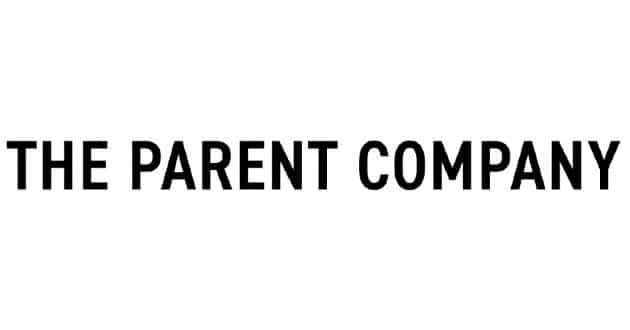 Q1 2023 Financial Highlights
Q1 2023 net sales from continuing operations were $18.1 million (excluding bulk wholesale business which was disposed of during Q4 2022).
Gross profit from continuing operations grew 15.8% to $7.8 million, or 43% of net sales, compared to $6.7 million, or 30% of net sales in Q1 2022.
Q1 2023 net loss from continuing operations was $16.5 million compared with a Q1 2022 net loss of $33.0 million.
Adjusted EBITDA loss from continuing operations was $9.3 million in Q1 2023, an 57% improvement from a loss of $21.7 million in Q1 2022. Adjusted EBITDA removes the effects of changes in the fair value of financial instruments, impairment charges, stock-based compensation, and other non-cash items.
Cash and cash equivalents totaled $76.1 million as of March 31, 2023.
GRAMF Stock Performance
GRAMF stock closed at $0.1570 on June 26th, down 5.65% in the last month of trading. Currently, the stock has a 52-week price range of $0.13-$0.98 and is up 7.53% year to date.
[Read More] The Best US Cannabis Stocks to Watch
Investing in Marijuana Penny Stocks in 2023
Cannabis is no longer considered taboo, as more states and countries legalize it for medical or recreational purposes. Instead, it has evolved into a broad industry encompassing everything from lifestyle and fashion to health and wellness. In general, looking at financials and press releases can help you discover the best cannabis companies on the market. Many seasoned investors are actively trading short-term positions in the leading cannabis companies to gain on the present market volatility. Before starting a position, use technical indicators and chart patterns to determine the best entry and take-profit zones. You can boost your capability for profitable trade execution by carefully searching for appropriate factors. Because of their volatility, the top marijuana stocks under $1 may be among the most interesting to watch in 2023.
---
MAPH Enterprises, LLC | (305) 414-0128 | 1501 Venera Ave, Coral Gables, FL 33146 | new@marijuanastocks.com