Best Marijuana Stocks To Watch Under $2
Since the beginning of March, the Canadian cannabis sector has been in decline. This has improved the possibilities for new investors to invest in marijuana stocks. These companies have grown into the US and international markets as one of the first nations to establish a legal cannabis sector. Surprisingly, despite repeated delays in federal legalization, the cannabis sector in the United States is still very robust, even though marijuana stocks haven't offered long-term profits for investors.
The expansion of the cannabis sector is being fueled by product development. Financially speaking; however, things are challenging due to supply chain issues, industrial consolidation, strict regulations, and inflationary pressures. The industry's resilience will be put to the test by a scarcity of labor and a lack of interest from insurers in insuring the sector. Rising costs and issues with the supply chain significantly impacted cannabis companies' profits in 2022, which endanger profitability in 2023.
One way to capitalize on the market's current downtrend is to make short-term trades in cannabis penny stocks. Penny stocks are any shares of stock traded for less than $5. These cannabis penny stocks may present chances due to their well-known high daily and monthly price volatility. Cannabis investors ready to participate in these high-risk/high-reward transactions have benefited from some of these stocks' recent double-digit percentage returns. Let's look at 2 top Canadian penny stocks to watch right now.
[Read More] Canadian Marijuana Stocks For 2023? 3 Penny Stocks To Watch
Top Canadian Marijuana Stocks Trading In March
SNDL Inc. (NASDAQ: SNDL)
Organigram Holdings Inc. (NASDAQ: OGI)
Sundial Growers Inc.
SNDL Inc. produces, markets, and distributes cannabis-related goods in Canada. The two primary business segments of the corporation are retail operations and cannabis-related activities. It engages in the production, distribution, and sale of cannabis for adult markets and the private sale of cannabis for recreational reasons through corporate-owned and franchised retail cannabis enterprises. The business also produces and sells inhalable products like flower, pre-rolls, and vapes. It sells its products under Top Leaf, Sundial Cannabis, Palmetto, and Grasslands.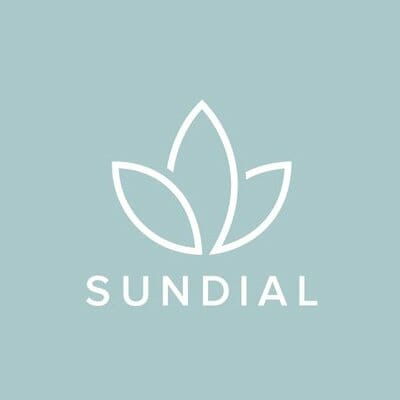 From $14.4 million in the third quarter of 2021 and $223.7 million in the second quarter of 2022, the company's net revenue increased by 3% sequentially and by 1,501% annually to a record $230.5 million in the third quarter of 2022. Due to non-cash impairment losses of $86.5 million and modifications to estimates of the fair value of derivative warrants of $8.5 million, SNDL reported a net loss of $98.8 million for the third quarter of 2022. In comparison to the second and third quarters of 2022 and 2021, adjusted EBITDA for the third quarter of 2022 increased by 1689% and 74% to $18.3 million.
Via the Saskatchewan Liquor and Gaming Authority ("SLGA") auction, the company expanded its Wine and Beyond name in March by winning two retail liquor licenses for Regina and Saskatoon. The Company will use these licenses to advance its premium liquor brand, Wine and Beyond, into the last phase of Saskatchewan's transition from public to private ownership of the retail liquor industry.
SNDL Stock Performance
SNDL stock closed at $1.80 on March 6th, down 20.70% in the past month of trading. The stock has a 52-week price range of $1.74-$8.91 and is down 13.88% year to date. According to analysts at CNN Business, SNDL stock has a 12-month consensus price target of $3.40 per share. In this case, this would represent an increase of 89.99% from its last trading price of $1.80.
[Read More] 2 Canadian Marijuana Stocks For Your 2023 Portfolio
Organigram Holdings Inc.
OrganiGram Holdings Inc. offers a renowned product line of goods made from and extracted from cannabis. The business is well known for producing top-notch marijuana that can be smoked for recreational and therapeutic purposes. In order to strengthen its position in the international cannabis industry, Organigram is extending its most crucial foreign contacts. The wholesale cannabis distribution market is expanding rapidly for the company. The premium addition to Organigram's SHRED product line, SHRED'ems Gummies, is currently offered. The Edison JOLTS are also the nation's first delicious, potent THC edible extracts.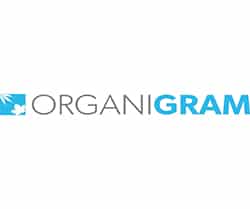 Net sales for the first three months of fiscal 2023 were $43.3 million, up 43% from $30.4 million during the same period last year, according to OrganiGram's data. The business also reports Adjusted EBITDA of $5.6 million, representing the fourth consecutive quarter of positive Adjusted EBITDA as opposed to Adjusted negative EBITDA of $1.9 million during the same period last year. Due to improved productivity and higher sales volume, OrganiGram's Adjusted Gross Margin increased to $12.8 million, or 30%, from $5.5 million, or 18%, in the same period the previous year. To end February Organigram, the launch of SHRED X Rip-Strip Hash, a first-of-its-kind innovation in the Canadian cannabis industry. This botanical terpene-infused hash is unlike any other on the market – with 10 pre-cut strips of hash available in a 2g format.
OGI Stock Performance
OGI stock closed at $0.7489 on March 2nd, down 15.85% in the past month of trading. The stock has a 52-week price range of $0.70-$1.87 and is down 6.39% year to date. According to analysts at CNN Business, OGI stock has a 12-month median price target of $1.31 per share. In this case, this would represent an upside of 76.51% from its last trading price of $0.7489.
[Read More] 3 Marijuana Stocks To Keep On Your 2023 Watchlist
Best Pot Stocks To Watch Under $2
To take advantage of the current market volatility, many investors are actively trading short-term positions in the leading cannabis equities. Before opening a position, determine the best entry points and take-profit zones using chart patterns and technical indicators. You can raise your chances of closing profitable trades by constantly looking for good prospects. With the extreme volatility of some of the most well-known Canadian marijuana companies, these might be some of the top cannabis penny stocks to watch in 2023.
---
MAPH Enterprises, LLC | (305) 414-0128 | 1501 Venera Ave, Coral Gables, FL 33146 | new@marijuanastocks.com