Top Cannabis Stocks As Cannabis Declines
Are you looking for top marijuana stocks as they decline? The marijuana industry saw a significant decline this week due to the federal funding package in Congress leaving out cannabis banking. The law was unsuccessfully attempted to be passed a second time during the lame-duck session. Currently, there is a slight probability that SAFE Banking will be released as a standalone product before the end of this year. As a result of Congress's inability to lift the federal prohibition on cannabis, the industry has suffered greatly. However, as the market retreats, cannabis investors may have a fantastic purchasing opportunity.
In order to profit from the current volatility, many cannabis investors are actively trading marijuana stocks using short-term trading techniques. However, certain cannabis stocks may be valuable in the long run. Regardless of future recessionary situations, the cannabis industry may have substantial growth. Let's look at 2 top marijuana stocks to watch at these lower price points.
[Read More] 2 Marijuana Stocks To Buy 3rd Week Of December?
Top Marijuana Stocks to Add To Watchlist This Week
High Tide Inc. (NASDAQ: HITI)
SNDL Inc. (NASDAQ: SNDL)
High Tide Inc.
High Tide Inc. is a cannabis dispensary producing and markets cannabis-related goods. In addition to a well-known Canadian cannabis brand, High Tide's portfolio includes a reputable international manufacturer and distributor of cutting-edge smoking accessories. When the business started, the goal was to build the largest online accessories marketplace. The High Tide brand is presently available at 127 retailers across Canada. Blessed CBD's primary market is the UK, and High Tide acquired the business in October 2021. With the opening of its 66th retail cannabis store, the firm increased its market share and beat all competitors to take the top spot in Alberta's market. High Tide announced its biggest acquisition to date with the purchase of NuLeaf Naturals.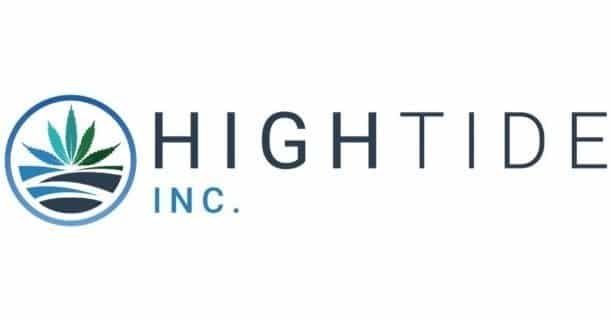 In the third quarter of 2022, High Tide generated revenue that rose by 98% to $95.4 million from $48.1 million in the corresponding quarter the year before. In comparison to the second quarter of 2022, revenue increased sequentially by 18%. Additionally, the gross profit increased by 54% to $25.8 million from $16.7 million in the third quarter of 2021. In the three months that ended July 31, 2022, the company's gross profit margin dropped from 35% in the same quarter the previous year to 27%. When viewed sequentially, the gross profit margin was essentially in line with the final 28% percentage for the previous quarter. On December 19th, the company opened its 145th Canna Cabana branded retail store in Canada.
HITI Stock Performance
The shares of HITI finished at $1.46 on December 19th, down 11.11% in the last month of trading. The stock currently trades in a 52-week price range of $1.30 to $5.893, down 64.24% year to date. HITI stock has an average price target of $8.80 per share, according to Tip Ranks analysts. In this example, the upside would be 350% over the current market price of $1.78.
[Read More] Best US Marijuana Stocks To Buy Now? 4 To Add To 2023 Watchlist
Sundial Growers Inc.
SNDL Inc. manufactures, distributes, and sells cannabis products in Canada. Cannabis Operations and Retail Operations are the company's two main divisions. Through corporate-owned and franchised retail cannabis establishments, it operates in the cultivation, distribution, and sale of cannabis for adult use markets and the private selling of cannabis for recreational purposes. Additionally, the company manufactures and sells inhalable goods like flower, pre-rolls, and vapes. Under the labels Top Leaf, Sundial Cannabis, Palmetto, and Grasslands, it sells its goods.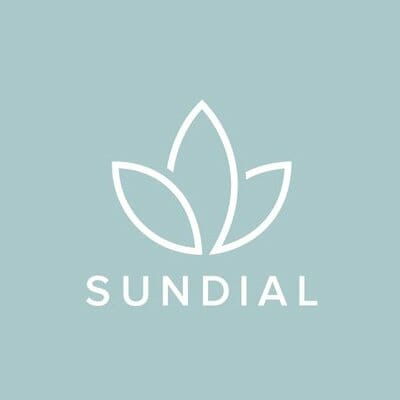 In comparison to $14.4 million in the third quarter of 2021 and $223.7 million in the second quarter of 2022, the company's net revenue for Q3 2022 reached a record $230.5 million, marking a 3% sequential rise and a 1,501% annual increase. For the third quarter of 2022, SNDL experienced a net loss of $98.8 million, primarily due to non-cash costs for impairments of $86.5 million and adjustments to estimates of the fair value of derivative warrants of $8.5 million. Compared to the second quarter of 2022 and the third quarter of 2021, the third quarter of 2022 had an adjusted EBITDA of $18.3 million, an increase of 169% and 74%, respectively.
SNDL Stock Performance
SNDL stock closed at $2.05 on December 19th, down 12.36% in the past month of trading. The stock has a 52-week price range of $1.96-$8.91 and is down 60.75% year to date. According to analysts at CNN Business SNDL stock has a 12-month consensus price target of $3.35 per share. In this case, this would represent an increase of 64.37% from its last trading price of $2.05.
[Read More] Best Cannabis REITs To Buy? 3 With Dividends For Long-Term Investing
Investing In Pot Stocks Before 2023
Several probable events in the upcoming months could boost these marijuana stocks in 2023. Finding the top cannabis businesses on the market might be simpler by looking at their financials and press releases. Many seasoned traders are aggressively making short-term bets in the top cannabis companies to profit from the recent market turbulence. Use technical indicators and chart patterns to determine the ideal parameters before opening a position. Looking for opportunities to take profits can boost your ability to perform profitable transactions. These might be some of the top cannabis penny stocks to watch, given the volatility of big marijuana companies this month.
---
MAPH Enterprises, LLC | (305) 414-0128 | 1501 Venera Ave, Coral Gables, FL 33146 | new@marijuanastocks.com