2 Marijuana Stocks To Buy Heading Into 2023?
Marijuana stock investors are preparing for 2023 but how? The current trading for most of the cannabis sector is still volatile. This up-and-down trading doesn't have any sustainability. Meaning things can change without warning. Yet the upside to this is when there is a volatile decline it's a window to find top marijuana stocks to buy. Especially before the new year begins. Often the start of a new year can lead to possible better trading.
The way it works is based on speculation and what investors feel will happen in 2023. So when you buy the dips and hold till the right moment it can help see better returns. For all stocks, the idea is to buy low and sell high. Yet the patterns in which other sectors perform are different than cannabis. There is a good amount of uncertainty that comes with investing in cannabis stocks. This caution mainly comes from the fact that cannabis is still federally illegal in the United States.
Although states have the power to legalize cannabis which has been fueling many publicly traded marijuana companies. But without risk, there is no reward. Still with proper planning and the ability to adapt to change marijuana stocks could be a sound investment. As long as there is no federal reform set in place means the market will continue to see high amounts of volatility. Hopefully with 2023 around the corner sustainable momentum will help the marijuana stocks to watch below.
Top Marijuana Stocks To Start Your Week
Aurora Cannabis Inc. (NASDAQ:ACB)
Village Farms International, Inc. (NASDAQ:VFF)
Aurora Cannabis Inc.
Aurora Cannabis Inc. together with its subsidiaries, produces, distributes, and sells cannabis and cannabis-derivative products in Canada and internationally. The company produces, distributes, and sells medical and consumer cannabis products in Canada. Back on November 10th, the company announced its fiscal 2023 first quarter results.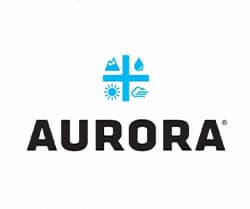 Fiscal 2023 First Quarter Results
Medical cannabis net revenue1 was $31.6 million, a 14% decrease from the prior quarter and a 23% decrease from the prior year period, delivering 64% of Aurora's Q1 2023 consolidated net revenue1 and 86% of Adjusted gross profit before fair value (FV) adjustments1.
The decrease in net revenue1 from Q4 was primarily attributable to the timing of shipments into certain international markets during the prior quarter, with sales expected to normalize in Q2 2023. The decrease from the prior year's quarter was driven by $7.9 million of sales to Israel and a strategic choice to shift our Canadian medical business towards the higher margin insured patient base.
Adjusted gross margin before FV adjustments on medical cannabis net revenue1 was 67% compared to 62% sequentially and 64% in the prior year period. The continued strength of the Company's medical adjusted gross margins1 reflects the direct-to-patient model in Canada and sustained presence in the high-margin international medical business.
[Read More] Best US Marijuana Stocks To Buy Now? 4 To Add To 2023 Watchlist
Village Farms International, Inc.
Village Farms International, Inc. together with its subsidiaries, produces, markets, and distributes greenhouse-grown tomatoes, bell peppers, and cucumbers in North America. It operates through four segments: Produce, Cannabis-Canada, Cannabis-U.S., and Energy. In recent news, the company announced that its wholly-owned subsidiary Pure Sunfarms introduces new products in growing concentrate and edible categories.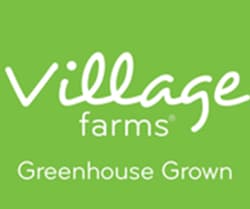 The infused pre-roll category has gained traction among consumers, and in recent months, has grown to represent over four percent of all Canadian cannabis sales1. Edibles are another high-performing product category that represents over five percent of total cannabis sales in Canada, growing at a rate of 57 percent in revenue year-over-year2.
[Read More] Marijuana Stocks To Watch How to Make A Profit In Volatile Sector?
Words From The CEO
"Appealing to the wants and needs of Canadian cannabis consumers is important for Pure Sunfarms when it comes to introducing new products," says Mandesh Dosanjh, President and CEO, Pure Sunfarms. "Consumers rely on Pure Sunfarms for quality BC bud, and we rely on consumers to tell us exactly what they're looking for.
---
MAPH Enterprises, LLC | (305) 414-0128 | 1501 Venera Ave, Coral Gables, FL 33146 | new@marijuanastocks.com