Week's Winners: Cannabis Penny Stocks Under $1 with Last Week's Upside Potential
Welcome to this week's study of the top marijuana stocks under $1, which are positioned for big gains in August 2023. As the cannabis sector evolves, knowledgeable investors look for possibilities while considering risk. This paper blends technical analysis with insights from the growing cannabis sectors of the United States and Canada.
Navigating the cannabis stock landscape demands caution, with an emphasis on risk management methods to limit potential losses. Investors can maximize gains while avoiding exposure to market volatility by establishing defined entry and exit points. In addition, thorough research and being current on market trends are critical for making informed selections.
By analyzing price patterns, trends, and market sentiment, technical analysis improves investment methods even more. Observing moving averages, chart patterns, and critical support and resistance levels as August progresses can provide useful clues into anticipated market movements. This data, when combined with a thorough understanding of the cannabis industry, allows investors to navigate the volatile market with greater confidence.
Regulatory changes and growing acceptance drive growth in the US and Canadian cannabis industries. Companies operating under the $1 threshold have the potential for growth as the cannabis market evolves. Legalization developments, product improvements, and expanding market penetration are all factors that can contribute to significant volatility in these equities. Stay around for an in-depth examination of this week's tremendous potential.
[Read More] Top Marijuana Stocks To Buy For Future Gains
Notable Upside in Affordable Cannabis Stocks Under $1 Last Week
Canopy Growth Corporation (NASDAQ: CGC)
Leafly Holdings, Inc. (NASDAQ: LFLY)
Neptune Wellness Solutions Inc. (NASDAQ: NEPT)
Canopy Growth Corporation
Canopy Growth is a well-known cannabis and cannabis-derived product corporation in Canada. The main markets for the company's hemp- and cannabis-based products are the United States, Canada, and Germany. Canopy and Southern Glazers Wine & Spirits will begin selling CBD-infused alcoholic beverages in the United States in 2021. Canopy bought Supreme Cannabis Company, Inc., a premium cannabis company, to expand its product offerings in Canada. Whisl is a novel CBD vape that can help you keep a positive attitude throughout the day.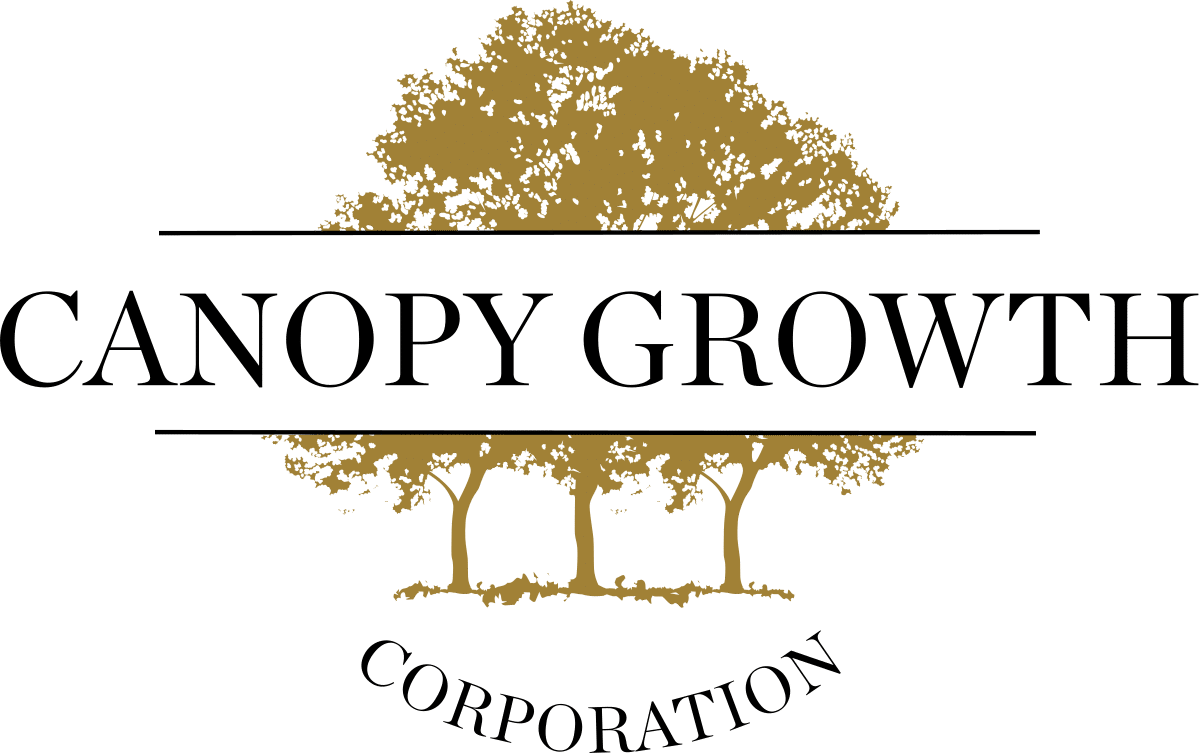 Financial Highlights
All business segments of the Company delivered sequential revenue growth in Q1 FY2024 compared to Q4 FY2023.
Achieved cost reduction of $47 million in Q1 FY2024, bringing total cost reductions to $172 million since the beginning of FY2023.
Consistent supply and strong demand for high-quality flower elevated the Tweed brand to the #8 rank within the total flower segment of the Canadian adult-use cannabis market in Q1 FY20241, moving up 19 places year-over-year.
Canadian cannabis business continued its transformation to a simplified, asset-light model in Q1 FY2024, building on the divestiture of national retail operations, closure of eight cultivation facilities to focus on two purpose-built cultivation sites, and outsourcing of vape, beverage, and edible production to independent, third-party Contract Manufacturing Organizations ("CMO").
The Company continues to focus on simplifying its businesses and reducing cash burn; currently reviewing strategic options for BioSteel Sports Nutrition Inc. ("BioSteel"), including a potential sale of the company, to remove the cash burden to Canopy Growth as quickly as possible.
Entities that are expected to be acquired by Canopy USA, LLC ("CUSA") continue to demonstrate momentum, and Canopy Growth continues to work with regulators to advance its novel structure.
CGC Stock Performance
CGC stock closed at $0.4615 on August 18th., down 57.66% in the past three months of trading. The stock has a 52-week price range of $0.3460-$4.77, down 87.92% in the last year. According to analysts at CNN Business, CGC stock has a 12-month median price target of $0.50 per share. This estimate would be a 9.24% increase from its last trading price of $0.4615.
[Read More] 3 Top Canadian Marijuana Stocks For Cannabis Investors
Leafly Holdings, Inc.
Leafly Holdings Inc. owns and operates a platform that connects consumers to cannabis brands and authorized merchants while offering clients cannabis-related information. The organization runs the most trustworthy website for locating and purchasing cannabis goods from licensed dealers worldwide. Every year, over 125 million people use Leafly to learn about cannabis and make online purchases from local companies. Customers can make informed purchasing decisions because of the organization's extensive resources, which include technology and advertising services. This assists cannabis businesses in attracting and retaining repeat clients. Customers may now buy cannabis directly from the company's website, thanks to the online cannabis delivery service launched in May when it opened its doors in California.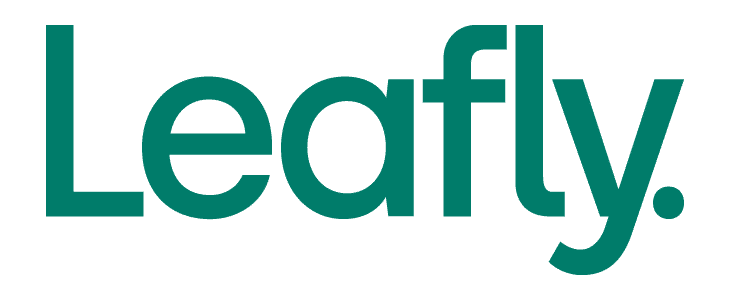 Second Quarter Financial Results
Revenue was $10.7 million, down 11% from Q2 2022.
The gross margin was 88%, consistent with Q2 2022.
Total operating expense was $10.2 million, a 48% reduction from $19.5 million in Q2 2022, reflecting continued focus and discipline in operating efficiencies.
Net loss for Q2 2023 was $1.4 million. Net income was $14.8 million for Q2 2022, which included a $24.4 million non-cash benefit from derivative liabilities.
Adjusted EBITDA was positive $0.1 million compared to adjusted EBITDA loss for Q2 2022 of $8.4 million.
LFLY Stock Performance
LFLY stock closed on August 18th at $0.3490, down 8.90% in the past three months days. The stock has a range of $0.2340-$2.08 and is down 81.92% last year. According to analysts at CNN Business, LFLY stock has a median price target of $1.00 per share. In this case, this would represent an upside of 183.77% from its last trading price of $0.3490.
[Read More] Top Marijuana Stocks To Watch Before The Final Bell 2023
Neptune Wellness Solutions Inc.
Neptune Wellness Solutions Inc. merged completely with a consumer goods company last year. The newly established company will sell CBD-infused beverages in the United States, such as flavored teas and lemonades. Neptune is shifting from a large consumer goods corporation to a business-to-business hemp and cannabis extraction organization. The company already sells cannabis, nutraceuticals, cosmetics, personal care items, organic food, and cannabis to customers. Jessica Adkins was named Senior Vice President of Corporate Communications in October. Neptune's December Mood Ring now includes pre-rolls in Ontario and Alberta.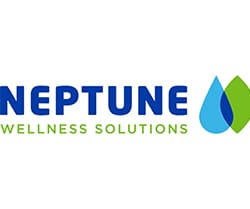 First Quarter 2024 Financial Highlights:
It has consolidated net revenue of $10.6 million, down from $16.3 million for the same period last year. This is largely due to a decrease of $2.7 million or 100% in Cannabis revenues from the now-divested Cannabis business, as well as a decrease of $2.9 million in nutraceutical revenues versus the same period last year due to the timing of orders, offset by an increase in revenue from food and beverages.
Gross profit of $2.8 million compared to a gross loss of $4.5 million for the same period last year. This improvement in the gross profit was attributable to the increase in food and beverage revenues, the divestiture of the cannabis business, and cost-cutting measures, offset by the decrease in nutraceutical revenues due to the timing of customer orders.
Consolidated SG&A expenses of $10.0 million compared to $9.0 million in Q1 of fiscal 2023, an increase of $1.0 million or 12%. This was primarily due to the increase in consulting expenses and accounting fees relating to the filing of the 10K.
Sprout achieved gross margins of 26% in the first quarter, ahead of our previous guidance targeting 22% for fiscal 2024.
Biodroga reported gross margins of 28%, reflecting effective cost management initiatives.
They reported a first-quarter net loss of $6.4 million compared to a reported net loss of $6.5 million in the comparable period in fiscal 2023.
Adjusted EBITDA (non-GAAP) loss of $7.3 million compared to an Adjusted EBITDA (non-GAAP) loss of $11.4 million same period 2023.
NEPT Stock Performance
NEPT stock closed at $0.2421 on August 18th, up 6% in the last three months of trading. The stock has a 52-week price range of $0.11-$3.74, down 85.82% from the previous year.
Tracking Cannabis Stocks Under $1 with Last Week's Positive Movement
The past week's performance of these budget-friendly cannabis penny stocks under $1 highlights their growth potential. With diligent research, risk management, and technical analysis, investors can capitalize on these opportunities in the dynamic cannabis market.
As the US and Canadian cannabis industries continue to expand, keeping a pulse on regulatory changes and market trends is essential. While investing in Us and Canadian marijuana penny stocks comes with inherent risk, a balanced approach can yield significant rewards for those who stay informed and navigate with care.
---
MAPH Enterprises, LLC | (305) 414-0128 | 1501 Venera Ave, Coral Gables, FL 33146 | new@marijuanastocks.com