3 Marijuana Stocks To Watch In A Volatile Sector
If you are looking for the best marijuana stocks to buy there are some things to consider. Initially, you want to do your homework on the cannabis sector. Learn about the cannabis industry and all the aspects of it and the companies that are pushing the industry forward. Research the legal landscape of the industry and what is being done to keep things in a progressive space. Once you have done so learning which cannabis companies are adding value to this growth will be important.
Not all cannabis companies and marijuana stocks are equal. Some companies are more successful than others which can help how a marijuana stock trades. But this is not always the case for example a company can have success out of the market but inside of the market limited upward trading. Gaining an understanding of how the sector works will give you better insight and confidence.
Especially in today's cannabis market where volatility has ramped up over the years. Yet with proper planning and strategic investing, you may be able to see more upside to the currently beat-down sector. However, many feel things will change in the near future for marijuana stocks. This is why some investors are buying shares as the sector is down due to speculation about what may happen in the future. With legislators working on better reform and more states legalizing cannabis, the sector as a whole stands a good chance to see more gains. The companies mentioned below are some marijuana stocks to watch for the rest of the month
Top Marijuana Stocks For Your Watchlist
Columbia Care Inc. (OTC:CCHWF)
Goodness Growth Holdings, Inc. (OTC:GDNSF)
Lowell Farms Inc. (OTC:LOWLF)
Columbia Care Inc.
Columbia Care Inc. engages in the cultivation, manufacture, and provision of cannabis products and related services in the United States and internationally. On August 14th the company released its second quarter 2023 results.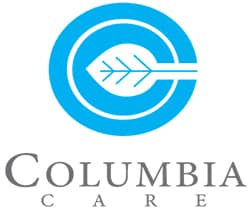 Highlights And Key Mentions
In Q2 2023, the Company opened one Cannabist location in Norfolk, Virginia;
Virginia remains a top market by revenue and Adjusted EBITDA
Subsequent to quarter-end, the Company opened one additional location in Virginia, bringing total active store count to 86
Wholesale revenue declined slightly over Q1 2023 to $15.2 million, driven primarily by price pressure and increased 'verticalization' among industry participants
Retail revenue increased 4.5% sequentially, primarily driven by growth in Maryland, New Jersey and Virginia
New Jersey revenue increased 5% sequentially, and the two active retail locations in the state remain among the top dispensaries in the Company's portfolio; a third New Jersey retail location is in development
[Read More] The Best 3 Marijuana Stocks You Need To Know About
Goodness Growth Holdings, Inc.
Goodness Growth Holdings, Inc. operates as a cannabis company in the United States. The company cultivates, processes, and distributes medical and adult-use cannabis products.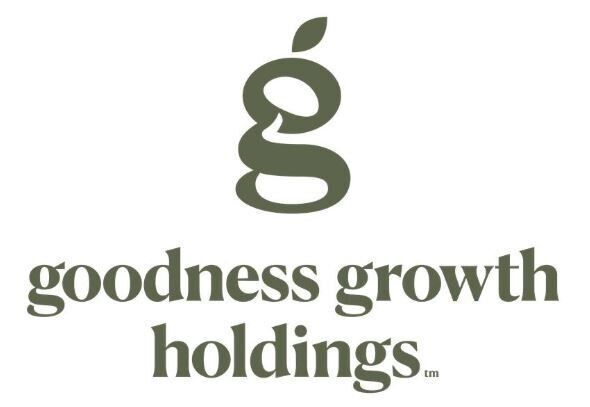 It sells cannabis products through its network of Green Goods and other Goodness Growth branded retail dispensaries and third-party dispensaries in Maryland, Minnesota, and New York. Recently the company reported its Q2 2023 results.
[Read More] Top Canadian Cannabis Stocks To Watch In August 2023
Q2 2023 Highlights
Q2 revenue of $19.2 million excluding discontinued operations increased 10.6% year-over-year.
YTD results show meaningful progress with operational improvements.
New Mexico divestiture, expanded presence in Maryland, and signed LOI for New York divestiture support focused strategy to drive performance.
Lowell Farms Inc.
Lowell Farms Inc. engages in the cultivation, extraction, manufacturing, sale, marketing, and distribution of cannabis products to retail dispensaries in California.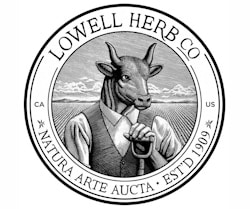 In recent news, the company announced its unaudited Q2 2023 financial results.
Second Quarter Financial Highlights
Net revenue generated for Q2 2023 decreased 47% to $7.0 million, as compared to $13.2 million for Q2 2022. Net revenue was $7.5 million for Q1 2023, a decrease of 7%.
CPG revenue decreased 40% compared to Q2 2022 and decreased 5% compared to Q1 2023.
Bulk revenue from self-grown wholesale products decreased 34% compared to Q2 2022 and decreased 11% compared to Q1 2023. In Q2 2023, there was a 37% decrease in volume and a 44% increase in realized price per pound compared to Q1 2023.
LFS revenue decreased 95% compared to Q2 2022 and decreased 18% compared to Q1 2023.
Out of state licensing revenue decreased 14% compared to Q2 2022 and increased 7% compared to Q1 2023.
---
MAPH Enterprises, LLC | (305) 414-0128 | 1501 Venera Ave, Coral Gables, FL 33146 | new@marijuanastocks.com