How To Invest In These Marijuana Stocks And Make Money
What is keeping marijuana stock investors in the game? Well as most would agree it is not like short-term gains. Now at one point in time, marijuana stocks were seen as solid short-term investments for quick turnarounds. Yet with all that has occurred over the years, things have drastically changed for the sector. With the battle to establish better rules and regulations, some have found more doubt in investing in cannabis. Some fear that it is still possible to have federal regulators come in and shut the legal cannabis industry down.
But with all that progress and revenue being made in legal states it's not likely this will occur. Especially with both political parties working to take their piece of the cannabis market and pass better reform. For the people who feel the progress of legal cannabis will only lead to more investment opportunities they may be right.
As more success and growth happens many are waiting for the moment to find the best marijuana stocks to buy. Just make sure you create a game plan and work your strategy to see the most upside. With how volatile the sector has become recoveries and decline can happen without warnings. Below are some marijuana stocks to watch as volatile trading continues for the cannabis sector.
Top Marijuana Stocks 2023
Jushi Holdings Inc. (OTC:JUSHF)
Jushi Holdings Inc.
Jushi Holdings Inc. a vertically integrated cannabis company, engages in the cultivation, processing, retail, and distribution of medical and adult-use products.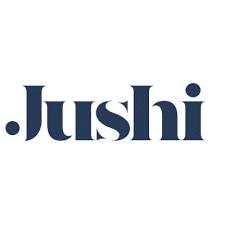 On August 11th the company reported its second quarter 2023 financial results.
Q2 2023 Highlights
Total revenue of $66.4 million
Gross profit margin was 46.0%, compared to 36.7% in the second quarter ended June 30, 2022 ("Q2 2022") and 42.9% in the first quarter ended March 31, 2023 ("Q1 2023")
Net Loss of $14.0 million, compared to net income of $12.1 million in Q2 2022 and net loss of $12.4 million in Q1 2023
Adjusted EBITDA1 of $12.6 million, an improvement of $12.1 million year-over-year and $5.0 million sequentially
Cash, cash equivalents, and restricted cash of $32.1 million as of quarter end
Cansortium Inc.
Cansortium Inc. through its subsidiaries, produces and sells medical cannabis in Florida, Pennsylvania, and Texas. The company's medical cannabis products are offered in oral drops, capsules, topicals, syringes, dried flower, pre-rolls, cartridges, and edibles under the Fluent brand name.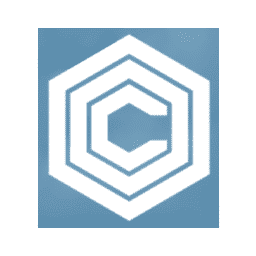 Recently the company has appointed John Mazarakis to its board of directors. Effective July 17, 2023. Mr. Mazarakis replaces John McKimm on the Board, who resigned from the Board effective June 30, 2023. Mr. Mazarakis brings over 20 years of entrepreneurial, operational, and managerial experience to Cansortium.
[Read More] Emerging Leaders in the Canadian Cannabis Industry: Stocks to Watch Today
Words From The Board
"On behalf of the Board, I would like to thank Mr. McKimm for his contributions to Cansortium and wish him the best in his future endeavors," said Cansortium's Executive Chairman Bill Smith. "We are pleased to welcome Mr. Mazarakis to the Board and look forward to leveraging his diverse experience as we continue to grow our footprint in Florida as well as other markets."
[Read More] The Best Marijuana Stocks For You To Invest In
Planet 13 Holdings Inc.
Planet 13 Holdings Inc. an integrated cannabis company, engages in the cultivation, production, distribution, and marketing of cannabis and cannabis-infused products for medical and retail cannabis markets in Nevada, the United States. On August 9th the company reported its Q2 2023 financial results.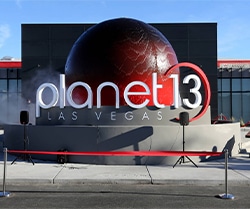 Financial Highlights – Q2 – 2023
Revenue was $25.8 million as compared to $28.4 million, a decrease of 9.1%. The decline in revenue was driven by a decline in the average price of cannabis in
Nevada, partially offset by an increase in wholesale revenue in Nevada.
Gross profit was $11.9 million or 46.0% as compared to $13.8 million or 48.7%.
The decline in gross profit was driven by a decrease in the average price of cannabis in Nevada and a greater percentage of revenue coming from lower-margin wholesale revenue.
Total expenses were $15.4 million as compared to $15.6 million, a decrease of 1.6%. The decline in total expenses was driven by lower share-based compensation offset by higher professional fees associated with potential M&A.
Net loss of $4.3 million as compared to a net loss of $2.0 million. The increase in net loss was driven by lower gross profit dollars as well as high one-time costs associated with potential M&A.
Adjusted EBITDA of $3.0 million as compared to Adjusted EBITDA of $2.9 million. The higher Adjusted EBITDA margin was primarily due to an improvement in the Company's operating costs.
---
MAPH Enterprises, LLC | (305) 414-0128 | 1501 Venera Ave, Coral Gables, FL 33146 | new@marijuanastocks.com