2 Pot Stocks to Watch for the Near Future 
The cannabis industry is ripe with opportunity. In the past few months, we have seen renewed potential begin to enter into some major marijuana stocks. This includes companies like Aurora Cannabis Inc. (ACB Stock Report), Cronos Group Inc. (CRON Stock Report) and Scotts Miracle-Gro Inc. (SMG Stock Report). But, it also includes some of the smaller pot stocks to watch that investors don't always focus on. The key with investing in pot stocks is to find value where it can be found. This is done through careful research and thorough investigation into a company's financials. 
[Read More]
In addition, investors need to discover what a company is doing to stay competitive in the future. Because the cannabis industry changes so rapidly, it is prudent to know what a company is doing to separate itself from the rest. This could be a new business model, a new product or a new way of going about navigating the cannabis industry. Regardless, there has to be something that a company is doing better than the others. 
Whether looking for a short or a long term cannabis stock to watch, these factors remain the same. The strategy that we use also determines what area of the cannabis industry to begin looking. Pure play pot stocks usually have higher levels of volatility. On the other hand, ancillary pot stocks tend to be more solid long term plays. With that in mind, let's take a look at two marijuana stocks that could pick up momentum in the near future. 
A Beaten Down Pot Stock That Could Make a Comeback 
Harvest Health & Recreation Inc. (HRVSF Stock Report) is a cannabis stock that has definitely seen better days. Despite some bearish trading in the past few months, HRVSF stock has some solid financials that are backing the company. In its latest quarterly results, the company announced sales of around $55 million. This is more than double what it announced in the prior year. In addition, HRVSF stock benefitted from the company stating that it forecasts around $215 million in yearly sales for 2020. This is revised from a previous estimate of around $200 million. If all that wasn't enough, Harvest Health also announced that its net losses had decreased by almost 30% year over year.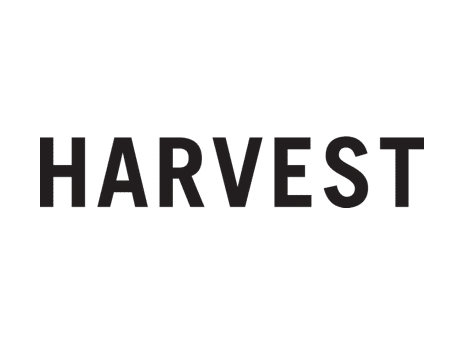 Harvest Health also announced that it only spent around $18 million in its latest quarter with around $60 million in the bank. Despite all this positive news, HRVSF stock is still down by around 65% for the year so far. As we begin to see, the numbers don't fully add up. This gives credence to the theory that there may be some upside potential with HRVSF stock in the near future. In addition, several states could legalize cannabis at the end of this year, giving Harvest Health an even better market position. For this reason, it remains a pot stock to watch. 
The Largest Pot Stock By Far 
Canopy Growth Corp. (CGC Stock Report) is considered to be the largest marijuana stock in the industry by market cap. As of the beginning of October, CGC stock is worth around $5.3 billion which is quite substantial. In Canada, Canopy Growth is also the largest domestic producer of marijuana. In its latest fourth quarter, CGC stock reported around CA$108 million in net revenue. Although in the U.S. demand for cannabis has increased, in Canada it has not. Despite this, the loss was only around 13% in its revenue over the previous quarter. CEO of Canopy, David Klein stated that he is "excited to implement (a) strategy reset and organization redesign over the course of fiscal 2021, a renewed strategy focus and a clear change agenda that is already underway." CGC stock has reported spending around 50% less than the previous year which is quite substantial. 
Year over year, CGC has also shown around 75% growth which is something investors should pay attention to. Although it did show a slight decline in its revenue, Canopy Growth remains one of the strongest marijuana stocks in the industry. Many believe that the Canadian cannabis industry will begin to truly take off in the next few years. If this is the case, it would undoubtedly give CGC stock an advantageous market position. For this reason, it continues to be a pot stock to watch. 
Where These Pot Stocks Could Go in the Future 
These two marijuana stocks both occupy very different areas of the cannabis industry. On one hand, we have an MSO pot stock and on the other, a pure-play. For MSOs, the future of the American cannabis industry looks to be incredibly promising. With more legalization on the way, MSOs look like they could be a solid choice for some. For Canopy, Canadian marijuana stocks definitely need some time to find their stride. But, Canopy Growth still remains the most important pot stock in the industry. 
---
MAPH Enterprises, LLC | (305) 414-0128 | 1501 Venera Ave, Coral Gables, FL 33146 | new@marijuanastocks.com