Q3 2023's Top Canadian Cannabis Stocks to Watch Right Now
As the global cannabis industry gathers traction, Canadian cannabis stocks remain at the forefront, offering investors appealing options in a rapidly expanding market. Canada's cannabis industry has grown tremendously, attracting investors from all walks of life. The country's forward-thinking approach to cannabis legalization and solid regulatory structure has created an environment that promotes growth, innovation, and profitability. As a result, Canadian cannabis stocks have arisen as an intriguing investment option, with companies in various stages of development and diversification.
Keeping an eye on the top Canadian cannabis stocks in August 2023 provides intelligent investors many opportunities. To navigate the volatility and uncertainty that come with this developing market, however, using technical analysis to discover patterns and trends and employing innovative risk management measures is critical for making informed and measured trading decisions. Staying ahead of the curve allows investors to earn big gains while reducing potential hazards in this ever-changing industry. Let's look at three of the top Canadian cannabis penny stocks to watch.
[Read More] 3 Canadian Marijuana Stocks To Watch Today 2023
Canadian Cannabis Catalysts: Stocks to Keep on Your Radar Now
Tilray Brands, Inc. (NASDAQ: TLRY)
Village Farms International, Inc. (NASDAQ: VFF)
Cronos Group Inc. (NASDAQ: CRON)
Tilray, Inc.
Tilray, Inc. is a cannabis CPG company operating in South America, Europe, Australia, and the United States. As a result of its domination in the Canadian market, the company has established itself as one of the world's most successful cannabis businesses. Tilray has expanded its activities within the United States. Tilray was the first firm in Germany to produce and sell medical marijuana. CBD-infused meals and beverages, according to the business, are particularly popular in the US and Canadian markets. Tilray and Great North Distributors' 2021 agreement intends to accelerate the expansion of Canada's legal marijuana market.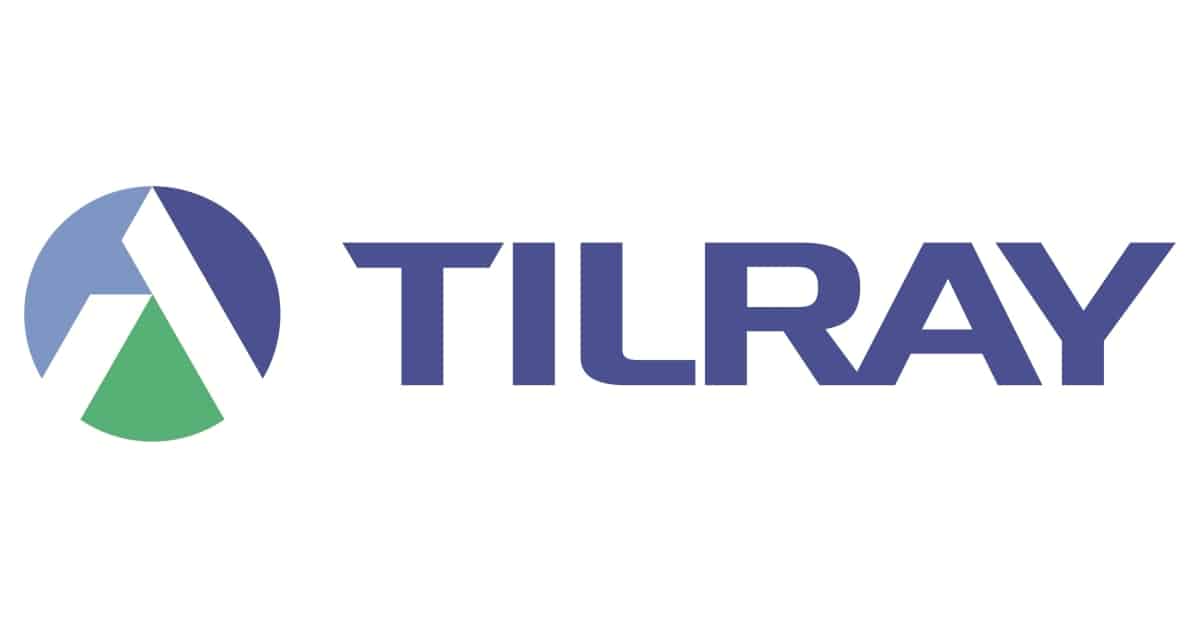 Tilray reported net revenue of $144.1 million in the second quarter of fiscal 2023 or $157.6 million in constant currency. In addition, Tilray also produced $25.4 million in free cash flow and $29.2 million in operating cash flow. For the fifteenth straight quarter, the company's Adjusted EBITDA was positive. Tilray retains its dominance in the medical and recreational marijuana markets in Europe. Gross profit climbed by 22% year on year to $40.1 million. The adjusted gross margin maintained at 29% compared to last year.
TLRY Stock Performance
On July 24th, the shares of TLRY closed at $1.69, up 11.18% in the past month of trading. The 52-week price range for the stock is $1.50-$5.12 and is down 37.17% year to date. According to CNN Business experts, TLRY stock has a 12-month consensus price objective of $2.95 per share. In this case, this represents a 74.56 percent increase over the last trading price of $1.69.
[Read More] Diving into Green Investments: 3 US Marijuana Stocks Worth Monitoring Today
Village Farms International, Inc.
Village Farms International, Inc. and its subsidiaries grow, sell, and distribute greenhouse-grown cucumbers, bell peppers, and tomatoes throughout North America. Furthermore, the corporation has CBD and cannabis-related operations in the United States and Canada. Pure Sunfarms, a wholly owned subsidiary of Village Farms, is one of the largest cannabis businesses in North America. Pure Sunfarms has a Delta 2 greenhouse with a cannabis production license, which doubles its output capacity. Last year, Village Farms launched a new website and logo at www.villagefarms.com.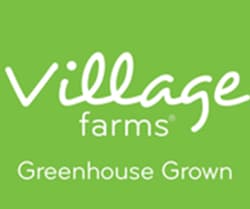 Consolidated revenues declined 8% year on year to $64.7 million from $70.2 million, according to the company's first-quarter 2023 results. Furthermore, net sales in the cannabis segment increased 4% year on year to $30.1 million, representing 47% of overall Village Farms revenues. Again, its entire cannabis segment net loss was ($0.5 million), compared to net profits of $1.3 million.  The cannabis segment's adjusted EBITDA increased from $2.7 million to $3.8 million. Cannabis net sales in Canada increased by 23% (in constant currency) to $25.1 million (C$34.0 million) from $21.8 million (C$27.6 million). Overall, retail branded cannabis sales in Canada increased by 40%, while foreign (export) sales increased by 943%.
VFF Stock Performance
VFF stock closed at $0.6398 on July 24th, up 7.73% in the last month of trading. The stock has a 52-week price range of $0.5550-$3.53 and is down 52.25% year to date. According to analysts at CNN Business, VFF stock has a 12-month median price target of $2.50 per share. In this case, this would represent an upside of 188.46%.
[Read More] Top Marijuana Stocks For Cannabis Investing Right Now
Cronos Group Inc.
Cronos Group Inc. is a global cannabis distributor with operations on five continents. Overall, Cronos' cannabis ventures have received nothing but praise from Canadian consumers. In addition, Cronos also revealed that it spent $110.4 million to acquire a 10.5 percent stake in PharmaCann. The legalization of marijuana by the US government will impact sales, among other things. The partnership would encompass PharmaCann's six manufacturing facilities and its 23 dispensaries. Earlier this year, the company released a new line of cannabis sweets in two flavors. Adult customers enjoy these specific foods, according to a poll. In June, the company teamed with Geocann to use the VESIsorb delivery technology for faster absorption.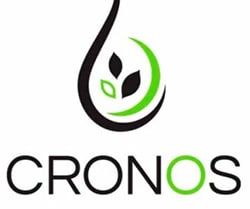 The company reported net revenue of $20.1 million in the first quarter of 2023, a $4.9 million decrease from the same period in the previous year. The decline was primarily due to lower cannabis flower sales in the Rest of the World ("ROW") segment and a decrease in revenue in the US segment. The depreciation of the Canadian and Israeli currencies against the US dollar affected the ROW segment's net revenue as well. Higher cannabis extract sales in Canada offset some of these findings. Gross profit was $2.4 million in Q1 2023, a $4.5 million decrease from Q1 2022.
The total net revenue for the fiscal year 2023 is expected to be between $100 and $110 million. In addition, the Company is on track to meet the high end of the previously projected $10 to $20 million in operating expense savings for 2023, primarily from savings in sales and marketing, general and administrative, and R&D.
CRON Stock Performance
On July 24th, CRON stock closed at $1.85, with a 52-week price range of $1.66-$3.61. According to CNN Business analysts, CRON stock has a 12-month consensus forecast price target of $2.51 per share. In this case, this projection represents a 36.63 increase from the stock's most recent trading price of $1.85.
[Read More] Best Cannabis & Marijuana Stocks For 2023
Navigating Top Canadian Cannabis Stocks for Breakout Performances
Many investors actively trade short-term positions in the top cannabis stocks to capitalize on the present market volatility. Use chart patterns and technical indicators to discover the optimum entry and exit positions before starting a trade. By constantly looking for favorable opportunities, you can increase your chances of closing profitable trades. Given the volatility of Canada's most well-known marijuana companies, these could be some of the top cannabis penny stocks to watch in 2023.
Disclaimer: The information provided in this article is for educational and informational purposes only and should not be construed as financial or investment advice. Investing in cannabis stocks, particularly penny stocks, contains inherent risks, and readers are recommended to perform their research and seek expert guidance before making any investment decisions.
---
MAPH Enterprises, LLC | (305) 414-0128 | 1501 Venera Ave, Coral Gables, FL 33146 | new@marijuanastocks.com