Best Canadian Stocks For March List
Which marijuana stocks should you buy in March 2023? In general, long-term investments may be more difficult to make in 2023 due to the stock market's extreme volatility. Investors frequently employ short-term trading as a strategy to generate money in these difficult situations. Cannabis companies might benefit from this comeback as the market gathers momentum in the first quarter.
The Canadian cannabis market is expected to expand as more companies and products are developed, and the market matures. Yet, the industry faces supply chain issues, regulatory compliance, and black-market competition challenges. In addition, the top cannabis producers have recently been involved in a wave of significant mergers and acquisitions. This trend is expected to continue as the market grows and companies look to gain a competitive edge through size and efficiency.
The market's most volatile penny stocks belong to some of the biggest cannabis companies. Every share of stock sold for less than $5 is called a penny stock. These cannabis penny stocks are well known for having significant daily and monthly price volatility. The double-digit percentage returns that some of these stocks have lately experienced have been advantageous to cannabis investors who are willing to participate in these high-risk/high-reward transactions.
After many setbacks in 2022, federal banking and cannabis reform legislation may still be passed in 2023. Many seasoned traders are currently opening positions in some of the best penny marijuana stocks, taking advantage of the cheaper price points. Let's examine three of the best Canadiian marijuana penny stocks on your list in more detail in mid-March.
[Read More] Cannabis Investing 2023 2 Marijuana Stocks To Watch
Best Canadian Marijuana Stocks For Watchlist Right Now
Canopy Growth Corporation (NASDAQ: CGC)
Tilray Brands, Inc. (NASDAQ: TLRY)
Aurora Cannabis Inc. (NASDAQ: ACB)
Canopy Growth Corporation
One of the largest producers of cannabis and goods derived from it, Canopy Growth, is well-known throughout Canada. In general, the company's hemp- and cannabis-based goods are mostly sold in the US, Canada, and Germany. Beginning in 2021, Canopy and Southern Glazers Wine & Spirits will offer CBD-infused alcoholic beverages for sale in the US. Canopy acquired Supreme Cannabis Company, Inc., a premium cannabis business, in order to increase the variety of products it sells in Canada. The business has unveiled Whisl, a cutting-edge CBD vape that can assist you in maintaining control of your mood all day. The Martha Stewart CBD division increased its Tropical CBD Wellness Gummies stock in March.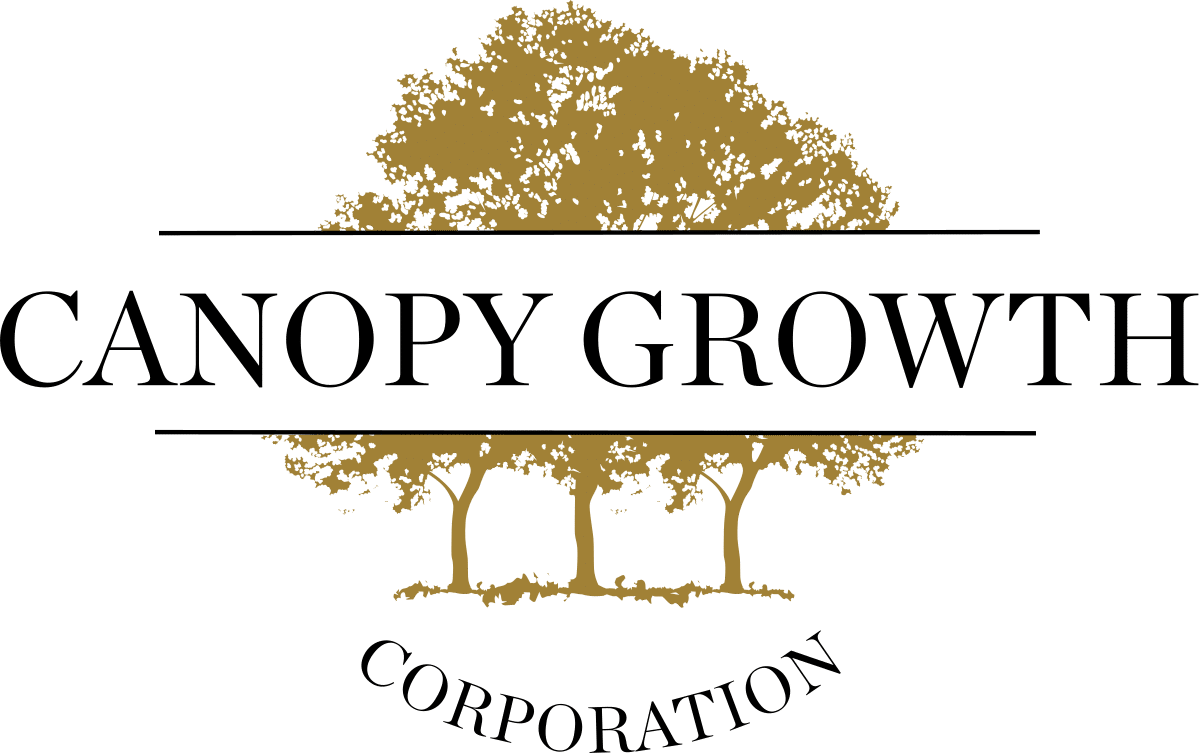 For the third quarter of fiscal 2023, Canopy reported net revenue of $101 million, a 28% decrease from the third quarter of fiscal 2022. The loss was primarily due to the sale of C3 Cannabinoid Compound Company GmbH ("C3"), a decline in our U.S. CBD sales, escalating competition for adult-use cannabis in Canada, a decline in our U.S. CBD sales, and subpar performance from This Works and Storz & Bickel. When the consequences of the sales of C3 and our Canadian retail company were taken into account, the third quarter of FY2023 saw a 23% decline in revenues compared to the third quarter of FY2022.
For the fiscal year 2023, the company hopes to improve its standing in Canada's high-end industries. Also, the business plans to market its goods overseas, mostly to Canadian leisure businesses. After subtracting US-related costs, the company expects these steps to produce positive Adjusted EBITDA in FY2024.
CGC Stock Performance
CGC stock closed at $2.07 on March 14th, down 10.78% in the past month of trading. Currently, the stock has a 52-week price range of $2.01-$8.79, down 10.39% year to date. According to analysts at CNN Business, CGC stock has a 12-month median price target of $2.03 per share. This estimate would be a 1.44% decline from its last trading price of $2.07.
[Read More] 3 Marijuana Stocks To Watch For The Rest Of The Month
Tilray, Inc.
Tilray, Inc. is a cannabis consumer packaged goods (CPG) corporation with operations in South America, Europe, Australia, and the United States. The business has established a reputation as one of the most prosperous cannabis enterprises globally because of its position as a market leader in Canada. To grow its business, Tilray is getting ready to enter the American market. The first company to cultivate and market medical marijuana in Germany was Tilray. The company claims that the US and Canadian markets are particularly well-liked for CBD-containing meals and beverages. The cooperation between Tilray and Great North Distributors in 2021 aims to hasten the expansion of Canada's legal marijuana market.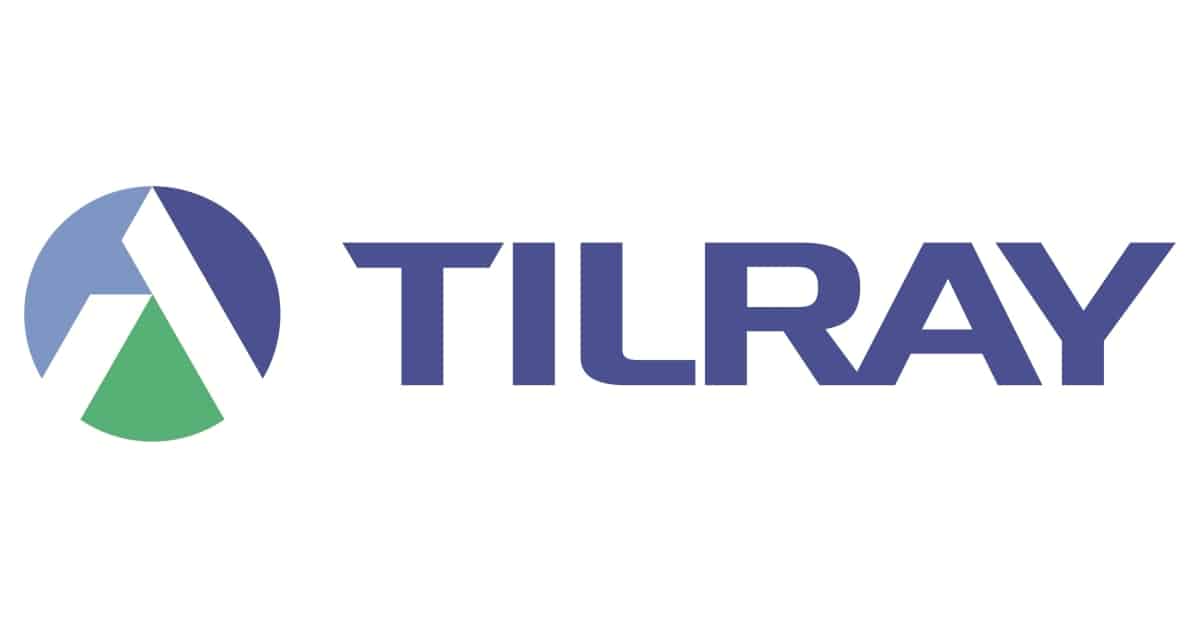 Tilray reported net revenue of $144.1 million for the second quarter of fiscal 2023 or $157.6 million in constant currency. Moreover, Tilray generated $25.4 million in free cash flow and $29.2 million in operating cash flow. Also, the business generated positive Adjusted EBITDA for the fifteenth consecutive quarter. The market share leader for both medical and recreational marijuana in Europe remains Tilray. During the previous year, the gross profit increased by 22% to $40.1 million. Comparing the current quarter to the same period last year, the adjusted gross margin remained at 29%.
TLRY Stock Performance
On March 14th, the shares of TLRY closed at $2.40, down 19.19% in the past month of trading. The 52-week price range for the stock is $2.34-$9.08 and is down 10.78% year to date. According to CNN Business experts, TLRY stock has a 12-month consensus price objective of $3.40 per share. This represents a 41.67 percent increase over the previous trading price of $2.40.
[Read More] Are US Cannabis Stocks On Your Watchlist? 2 Top Tier Companies Right Now
Aurora Cannabis Inc.
Aurora Cannabis Inc. is a Canadian corporation that grows and exports medical marijuana to countries worldwide. The company acquired Reliva, a business that makes CBD in the nation, to get a foothold in the US cannabis market. The Aurora stock now has three more San Rafael '71 cultivars. For $8 million, the company supplied marijuana to Israel. After delivering the first batch of cannabis to the French medicinal cannabis pilot program, the company is now focusing on balancing its books.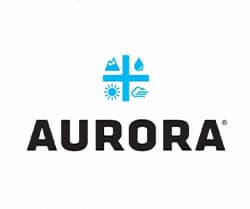 In February, the business announced its net income for the second quarter of Fiscal 2023 was $61.7 million. This is an increase from the net revenue of $49.3 million in the prior quarter and $60.6 million in the same period last year. The rise from the prior quarter was brought on by a total quarter contribution of $6.6 million from Bevo, which was bought in August 2022, and growth in all cannabis industry categories. Also, compared to the prior quarter, net revenue from medicinal cannabis climbed by 25% to $39.5 million. The quarter also experienced a 14% decrease from the prior year, contributing 64% of Aurora's Q2 2023 consolidated net revenue and 87% of its adjusted gross profit before fair value adjustments.
The company's expansion into foreign export markets like Australia, Poland, the UK, and the Cayman Islands and its aptitude for resolving complex import/export licensing procedures were primarily responsible for the increase in net revenue that began in Q1 2023. Compared to the loss of $51.9 million for the previous quarter and the loss of $75.1 million for the same period the previous year, the net loss for the three months that ended on December 31, 2022, was $67.2 million. The business introduced Valour – Designed for Veterans, by Veterans, as a new medicinal, floral product in March.
ACB Stock Performance
ACB stock closed at $0.7284 on March 14th, down 21.50% in the last month of trading. Currently, the stock has a 52-week price range of $0.7070-$4.56, down 21.05% year to date. According to analysts at CNN Business, ACB stock has a median price target of $1.12` per share. This would be an upside of 53.79% from its last trading price of $0.7284.
Top Canadian Pot Stocks For March 2023
Cannabis stocks may be a possible short-term investment because of the high market volatility. Cannabis stocks are thought to have a higher risk-to-reward ratio. In general, you should conduct your research on the company before investing. A corporation's press releases and financial reports can be used to identify the top companies in a particular industry. Also, using technical indicators and learning more about chart patterns could improve your trading outcomes. The top marijuana stocks to watch out for today will aid investors in preparing for higher volatility in 2023.
---
MAPH Enterprises, LLC | (305) 414-0128 | 1501 Venera Ave, Coral Gables, FL 33146 | new@marijuanastocks.com