Top Marijuana Stocks To Invest In Mid-March
Marijuana stock investors are keeping a positive outlook towards the rest of 2023. It seems that the strategy for most has changed to a degree to see the best chances of making gains. What this means is the way most would invest in cannabis stocks is by turning into long plays versus short plays. At one time most saw cannabis stocks as a short-term buy-and-sell strategy. Now with the level of pullback and the trading average down over the last several years, people have had to adapt.
Now some have been able to use this volatile trading to their advantage. For example, when there is a decline in trading this is when most would find the best marijuana stocks to buy. Especially when the trading average of the cannabis sector has dropped significantly. Although many feel this will change once some type of federal reform is passed in the United States.
With a lack of particular regulations, some people are a bit more cautious about investing in cannabis stocks. Nevertheless, with how far the cannabis industry has come over the years better regulations and federal reform are on their way. It is just a matter of how and when. The companies mentioned below are several marijuana stocks to watch heading into the future.
Marijuana Stocks To Watch 2023
GrowGeneration Corp. (NASDAQ:GRWG)
Agrify Corporation (NASDAQ:AGFY)
Village Farms International, Inc. (NASDAQ:VFF)
GrowGeneration Corp.
GrowGeneration Corp. through its subsidiaries owns and operates retail hydroponic and organic gardening stores in the United States. In recent news, the company is getting ready to report its Q4 and full 2022 year earnings. The company will host a conference call on March 15th.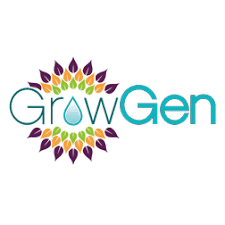 Financial results for the fourth quarter and full year ended December 31, 2022, will be set for Wednesday, March 15, 2023, after the market close. The announcement will be followed by a live earnings conference call at 4:30 p.m. EST.
Agrify Corporation
Agrify Corporation develops precision hardware and software cultivation and extraction solutions for the cannabis and hemp industry in the United States. On March 9th Agrify announced an agreement to modify its credit facility.

Words From The Company
"One of our key objectives at the beginning of this year has been to mitigate our financial risk profile, and reducing our total debt is one of the key initiatives to achieve that objective," said Raymond Chang, Chairman and CEO of Agrify.
Key Transaction Terms
Significant reduction in outstanding principal from approximately $32 million to approximately $11.675 million after the repayment and exchange
Elimination of working capital and restricted cash covenants to allow the Company more flexibility to pursue future growth
Revision of merger & acquisition covenant to permit acquisitions using stock as consideration
Expected interest expense savings of approximately $1 million annually
[Read More] Top Cannabis REIT On Watch This Week
Village Farms International, Inc.
Village Farms International, Inc. together with its subsidiaries, produces, markets, and sells greenhouse-grown tomatoes, bell peppers, and cucumbers in North America.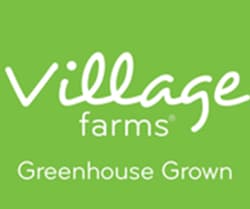 It operates through four segments: Produce, Cannabis-Canada, Cannabis-U.S., and Energy. Recently the company reported its fourth quarter 2022 financial results.
[Read More] 2 Marijuana Stocks To Buy This Week?
Fourth Quarter 2022 Financial Highlights
Consolidated sales were $69.5 million, a decrease of ($3.3 million), or (5%), from $72.8 million.
Consolidated net loss was ($49.3 million), or ($0.54) per share, compared with a net income of $2.1 million, or $0.03 per share.
Total Cannabis segment net sales decreased (2.0%) year-over-year to $33.2 million, representing 47.9% of total Village Farms sales; and,
The total Cannabis segment adjusted EBITDA was $5.0 million compared with $6.2 million.
Canadian Cannabis net sales increased 13.1% to $27.9 million (C$38.2 million) on a constant currency basis;
Canadian Cannabis retail branded sales increased 25% year-over-year (fourth quarter), and 25% for the full 2022 year.
---
MAPH Enterprises, LLC | (305) 414-0128 | 1501 Venera Ave, Coral Gables, FL 33146 | new@marijuanastocks.com