Best Cannabis Stocks To Trade In 2022 Market Volatility
Are you looking for the best way to invest in marijuana stocks in 2022? To start off the year most top cannabis stocks reached new lows in the first quarter of 2022. This is mostly related to delays with federal marijuana legalization and current market instability. In general, this many analysts expected this year to have more market volatility than last year. But the war in Ukraine and rising inflation concerns have magnified the uncertainty in the markets.
For pot stocks, this volatility has caused the cannabis sector to reach new lows. Because of this many cannabis investors are looking to see when the market puts in a bottom from this current downtrend. One way to take advantage of the increasing volatility in the market is by trading marijuana penny stocks. Penny stocks are any stocks that trade under the $5 stock price and are known for extreme price fluctuations.
Because of this volatility, many active traders prefer to use short-term trading methods like day trading and swing trading to produce gains in this area. Currently, active traders use intraday chart patterns and technical indicators to find grade a setup in the market. These setups help you put yourself into trades that have a higher probability of success. In the past, some of these cannabis penny stocks have delivered triple-digit market gains for investors in short periods.
Finding The Best Trades In Penny Pot Stocks Right Now
In April we could begin to see potential catalysts from renewed attempts to pass federal cannabis reform this year. Before investing in cannabis stocks, it's important to do your own research on a company. Looking into a company's financials can allow you to find the best-performing companies in the sector. In addition, studying how a stock performs in the market can help you make the best entries for your positions. As market volatility continues in March let's look at 3 top marijuana penny stocks for your watchlist this week.
[Read More] 3 Marijuana Stocks To Watch In The Market Today
Top Marijuana Penny Stocks In March 2022
4Front Ventures Corp. (OTC: FFNTF)
Harborside Inc. (OTC: HBORF)
Sundial Growers Inc. (NASDAQ: SNDL)
4Front Ventures Corp.
4Front Ventures is a California-based cannabis distributor and retailer that specializes in mass-produced, low-cost, high-quality branded cannabis products. Approximately 25 different cannabis products are presently available from the company. Illinois, Massachusetts, California, Michigan, and Washington, to mention a few, have 4Front dispensaries. 4Front has finished the first phase of a 558k sq. ft. cultivation and production facility in Illinois. Innovative Industrial Properties, Inc. (NYSE: IIPR) is funding the deal, and development is slated to be completed in Q2 2022.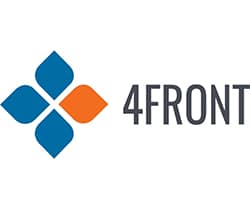 4Front announced financial results for the third quarter of 2021, reporting pro forma systemwide revenues of $33.1 million, up from $22.3 million in the third quarter of 2020. As a result, the company generated $7.5 million in Adjusted EBITDA in Q3 2021, an increase of 103 percent over Q3 2020. Under GAAP, the revenue of $25.9 million was recorded, an increase of 70% year over year and a 4% decrease from Q2 2021. New England Cannabis Corporation, a best-in-class cannabis operator in Massachusetts, was acquired by the business in October. The purchase includes a 55,000-square-foot growing facility, more than doubling the number of flower-producing enterprises in the state. On March 30th, following the close, the company will report its Q4 and full-year 2021 results.
FFNTF stock closed at $0.7844 on March 7th down 5.49% in the past five trading days. The stock has a 52-week price range of $0.562-$1.55 and is down 22.34% year to date. According to analysts at CNN Business FFNTF stock has a median price target of $1.78 per share. This median estimate would represent an upside of 123.09% from its last trading price of $0.78.
[Read More] Best Marijuana Stocks To Watch This Week? 3 Canadian Pot Stocks For Your List Right Now
Harborside Inc.
Harborside Inc. was one of the first six companies to get a license in the United States. In California and Oregon, Harborside presently has six dispensaries. In 2021, Harborside began expanding its footprint in California, and it is projected to continue doing so. Harborside has completed upgrades to its Salinas growing facility, more than doubling annual crop capacity and permitting year-round production. In October, the company signed a retail agreement with RNBW, a new premium cannabis brand launched in conjunction with music legend Insomniac. The business made the acquisition of Urbn Leaf on March 1st, while the acquisition of Loudpack is to be complete on March 15th. Harborside will be renamed StateHouse Holdings Inc. after this is completed.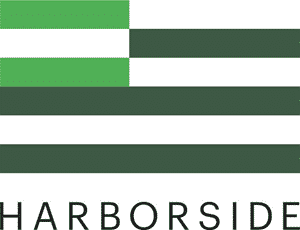 In the third quarter of 2021, Harborside's total gross sales were $17.9 million, up 10.4 percent over the previous quarter. In addition, the company's Adjusted EBITDA climbed by 28.2 percent to $1.5 million over the prior quarter. The business also acquired Sublime and Accucanna LLC. In the third quarter of 2021, Harborside generated $9.2 million in retail sales, $2.8 million in wholesale revenue, and $5.9 million in manufacturing revenue. Ultimately, the corporation generated a $5.4 million profit in the third quarter of 2021. HBORF stock is trading at $0.5790 on March 7th up 7.22% for the trading day. Currently, the stock has a 52-week price range of $0.299-$2.09 and is down 31.35% in the past six months.
[Read More] Top Marijuana Stocks To Buy In 2022? 3 To Watch This Month
Sundial Growers Inc.
Sundial Growers Inc. is a Canadian cannabis company that cultivates and distributes adult-use marijuana. Inhalable items like flower, pre-rolls, and vapes are now manufactured and distributed by the company. Sundial has just introduced the Top Leaf brand's first Canadian Caviar cone. The Forbidden Lemon Caviar Cones, according to the business, will be the first caviar cone product to enter the Canadian market. Sundial's concentrated innovation pipeline for premium inhalable in the Canadian cannabis sector has grown with this announcement. Sundial stated in October that it will buy Alcanna, Canada's largest private liquor retailer.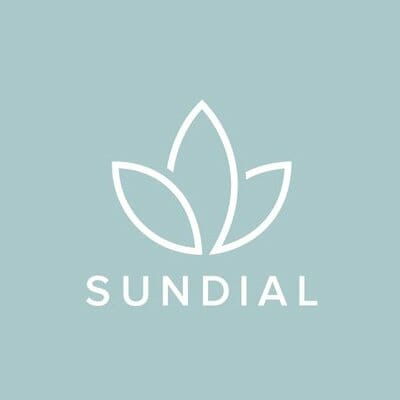 In November, Sundial reported a net profit of $11.3 million and Adjusted EBITDA of $10.5 million for the third quarter of 2021. In the third quarter of 2021, the cannabis industry generated $14.4 million in net sales. The cannabis divisions had $1.8 million in gross margins, compared to a loss of $19.5 million in Q3 2020. The company made $3.3 million in investment and fee revenue in the third quarter of 2021, $6.0 million in realized gains on securities, and $9.9 million in profit from equity account investments.
SNDL stock closed at $0.4720 on March 7th down 5.32% for the day. The stock has a 52-week price range of $0.40-$1.75 and is down 37.44% in the past six months. According to analysts at Market Beat SNDL stock has a 12-month consensus price target of $0.78 per share. In this case, this would represent an upside of 64.2% from its last trading price of $0.472.
---
MAPH Enterprises, LLC | (305) 414-0128 | 1501 Venera Ave, Coral Gables, FL 33146 | new@marijuanastocks.com