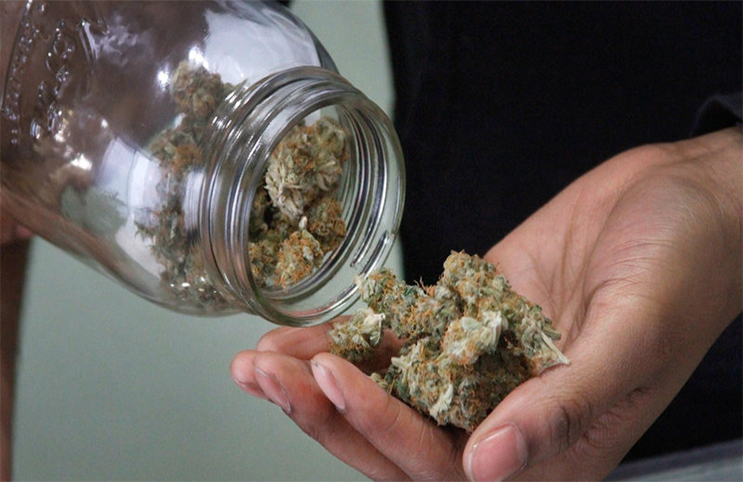 With a lot of excitement accumulating around the potential breakout of a legal recreational marijuana stock business open for investment, the lucrative medical marijuana business gets unnoticed. For the people that invest in marijuana stocks, that's a huge mistake. The top marijuana stocks in the medical space have the potential to provide even more profitable returns.
It's vital to remember that the road to marijuana legalization in the U.S. is running two separate races between medicinal and recreational. Though recreational marijuana is making headway across the U.S. with Nevada being the most recent state to legalize for recreational use, it's still ways away from the medicinal marijuana space.
While over 50% of Americans feel that marijuana should legalize, both statewide and federally, the process has been on going in regards of mass legalization. Now there are some states, such as California and D.C. that have legal cannabis, but it's still nowhere near being fully accepted by the rest of the states. It's important to remember that the drug remains illegal at a federal level, meaning that technically, national agents can come in and close down every single recreational dispensary throughout the United States.
This fight towards to marijuana legalization in the U.S. is surely good for companies planning to sell recreational marijuana, but it's better for marijuana stocks that belong to companies that can expect to see their product legalized on a shorter more precise timeline. Which would mean that a number of the top marijuana stocks are going to be medicinal marijuana stocks.
One of the main factors to investing in marijuana stocks is to have a good grasp on the news. Two huge recent developments have a positive impact on the future of cannabis in the U.S. specifically at the federal level, which could really help speed up the legalization of marijuana in the U.S..
The first development was that a bill proposed by Senator Cory Booker. It was the first federal legislation in years that looked to decriminalize marijuana on the federal level. Furthermore, the bill goes even further by enticing states to similarly adopt pro-marijuana policies and laws, therefore creating the way towards mass acceptance on the drug as a legal good. The next string of news that was announced recently was the U.S. Attorney General Jeff Sessions, who is looking to stretch the federal government's reach when it comes to marijuana law enforcement—was made to look like a fool when the task force he assigned to document the damage and prescribe future policy to handle marijuana returned and simply said "leave things along." So with that good new coming in, let's have a look at a marijuana stock list that shows two medical marijuana stocks that you should be watching in the months to come.
Aphria Inc (OTCMKTS: APHQF)
Aphria is one of Canada's lowest cost producers, produces, supplies and sells medical cannabis. It has a novel way of growing its product—through greenhouses—that will help its competitive edge. And it already supplies a good amount of medical marijuana to the market. While 2017 has not been a good year for marijuana stocks as a whole, with many concerned that the bubble on marijuana stocks has burst, that makes it potentially an excellent time to grab one of the more promising weed stocks out there for a low price. While the stock is down eight percent since the beginning of 2017, APH stock has actually advanced nine percent over the past month, which may be the start of a bounce.
Canopy Growth Crop (OTCMKTS: TWMJF)
Is the largest player in the marijuana market, with a market cap of roughly $1.5 billion, its simple to understand why such a big and respected player in the market would be a solid marijuana stock. Actually, it's shocking that WEED or TWMJF is among the top marijuana stocks in the medical space considering its size, but with the value of its shares well under $10, Canopy's stock remains in the penny stock growth phase. Canopy Growth Corp offers a strong market presence with a low cost to entry, making it one of the better ways to invest in marijuana stocks for investors looking for a long play. It too has had a rough year thus far, but has increased over 12% in the past month, putting it on track for a rebound, for investors looking to get in while the industry is down.