Marijuana stocks have continued to present massive upside potential in a market that is growing faster than anything we see today. With this, however, comes a large amount of volatility and room for risk, but this is characteristic of most new markets. What makes cannabis different from some industries is the fact that most companies offer a large amount of intrinsic value in the form of products or simply growing large quantities of cannabis. This makes it much easier to determine whether or not a company can be profitable in the long run or not. Many stocks have been able to show this promise in their pricing, but the infancy of the market as a whole has meant that fluctuations continue to be high.
The Green Organic Dutchman (TGOD) is a long term player in the marijuana space. The company recently stated that they will be appointing Sean Bovingdon as the new Chief Financial Officer, which brings more than 30 years of experience to the company. Bovingdon prior to working at TGOD was the CFO of Toronto Hydro Corporation which holds an annual revenue of over $3.5 billion. The company released a statement recently that "We are pleased Mr. Bovingdon has chosen TGOD to apply his almost 30 years of finance experience." This type of experience is tough to come by in the marijuana market because so many companies are inevitably new to the space.
The statement went on to say that "Sean brings significant public and capital markets experience as well as large capital projects experience. This is complementary to our team's deep consumer packaged goods background. Sean is the perfect fit as we continue to build out our diverse and proven team who are focused on excellence in execution as we build the leading organic cannabis brand globally." In addition to this, TGOD is working on bringing their product into markets abroad rather than just working in the domestic space. This includes spaces such as Europe, Latin America and delving deeper into the legal Canadian market on weed. With over one and a quarter million square feet of growing space in the works, TGOD is continuing to show its right to be at the top of the cannabis space.
Innovative Industrial Properties (NYSE:IIPR) is another player in the global cannabis market but with a different methodology than growers in the industry. Studies have shown that the global market on weed could be worth as much as $100 billion or more in the coming years if all legalization efforts go into place. This makes companies working to build their presence in international markets even more interesting. IIPR is currently operating out of the U.S. in states such as Arizona, Maryland and Massachusetts as the main resource when looking to build out a cannabis growing business.
The company currently yields as much as 3.15% in dividends which should continue to grow as they move into other spaces throughout the industry. IIPR presents investors with a different way to put money into the cannabis market as they represent a large chunk of the ancillary industry that helps fuel growth throughout the weed market. With all of their growth potential considered, IIPR is another company with interesting prospects for the coming years in the marijuana stock market.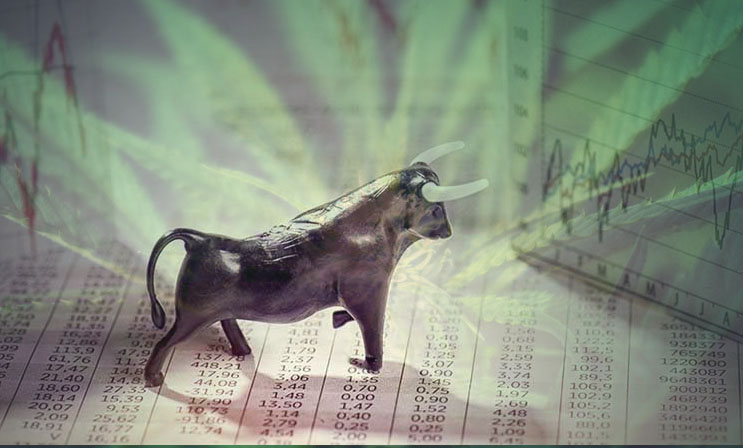 Pursuant to an agreement between an affiliate of MAPH Enterprises, LLC (owners of MarijuanaStocks.com), Midam Ventures LLC and The Green Organic Dutchman, Midam is being paid $20,000 per month for a period beginning July 30, 2018, and ending July 30, 2019. We may buy or sell additional shares of (TGODF/TGOD) in the open market at any time, including before, during or after the Website and Information, to provide public dissemination of favorable Information about The Green Organic Dutchman. The principles of MAPH participated in the IPO for The Green Organic Dutchman Holdings, Ltd. (TGOD) & own a collective 193,797 free trading shares & 9,725 warrants. The principals of MAPH intend to sell their positions in (TGOD) for profit. MAPH nor any of its principals have been compensated for any material related to (TGOD). As of November 13, 2018 a member of MAPH Enterprises LLC holds freely trading 231,300 shares and 150,000 warrants of The Green Organic Dutchman (TGODF) purchased in the open market. These may be sold at any point. This disclaimer will be updated at such time.
---
MAPH Enterprises, LLC | (305) 414-0128 | 1501 Venera Ave, Coral Gables, FL 33146 | new@marijuanastocks.com